A Free Comics Newspaper For Denver? Cartoonists Rally To Kickstarter For Comix Brew
The folks who attend Denver Drink & Draw decided that what Denver, CO really needs is a free comics newspaper, the likes of which we see in several major cities, and so they put their pencils and desire together and got contributing, but they still need the funds to launch this paper with the heady name of Comix Brew. Their Kickstarter campaign launched a few days ago.
Current contributing artists prepared to do commissions to support the Kickstarter include: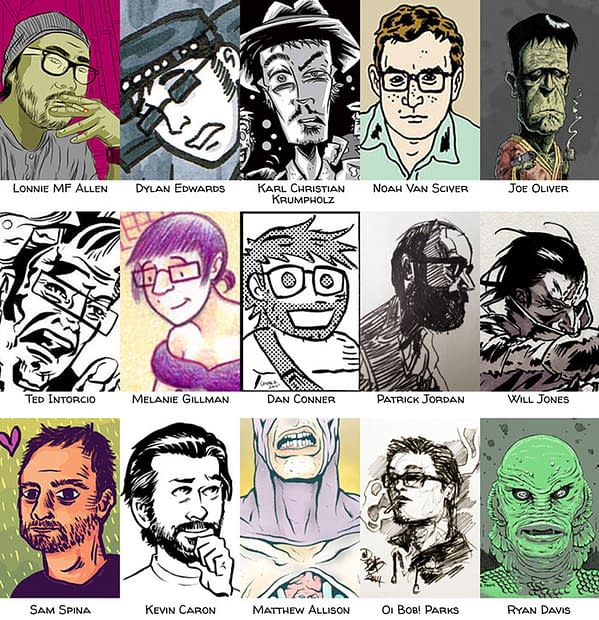 Denver Drink & Draw is a non-profit, by the way, committed to "foster and promote the comics arts within the community". They say:
We need money to help create a free all comics newspaper for Denver and the surrounding areas. This would be the first in its kind in Denver! However, you don't need to be local to donate, because we'll send you a copy anywhere within the U.S. On top of the uniqueness of the project, it will be something really fantastic! With a committed line-up of amazing artists whose styles run the gamut, it will be a thing that will both entertain and inspire! Help us make this reality! Thank you so much for taking the time to read this and your support.
But you can also hear more about the project on their explanation video: