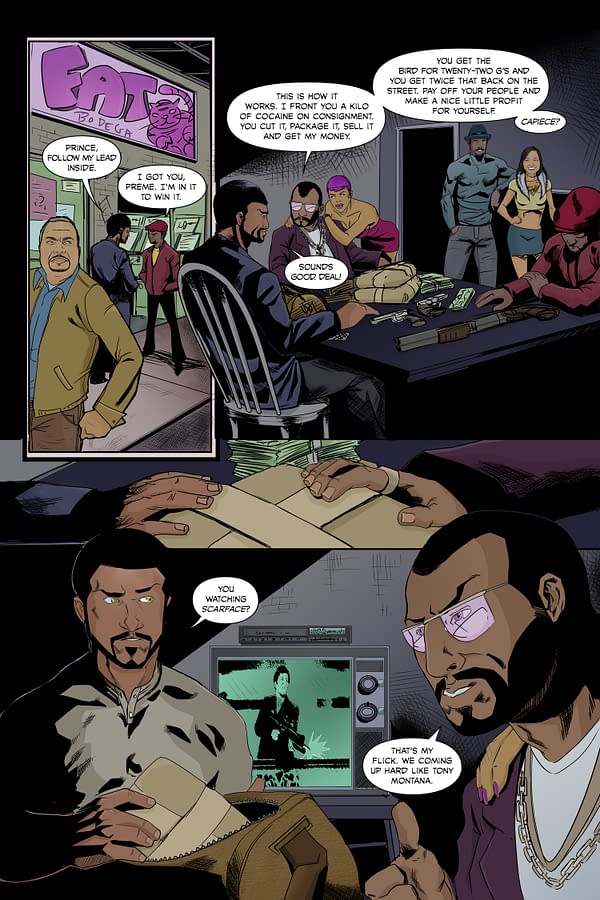 True Crime author and organized crime historian Christian Cipollini is creating a new comic series called Gangster.
With former LSD kingpin turned crime writer Seth Ferranti, Gangster brings the shadowy history of America's most prolific mobsters into a colorful new realm.
To be published in the new year, the debut issue of Gangster begins by taking readers into the violent and hotly-debated tale of Charles "Lucky" Luciano's fateful near-death experience in 1929 whereby both his physical features and underworld reputation were forever altered.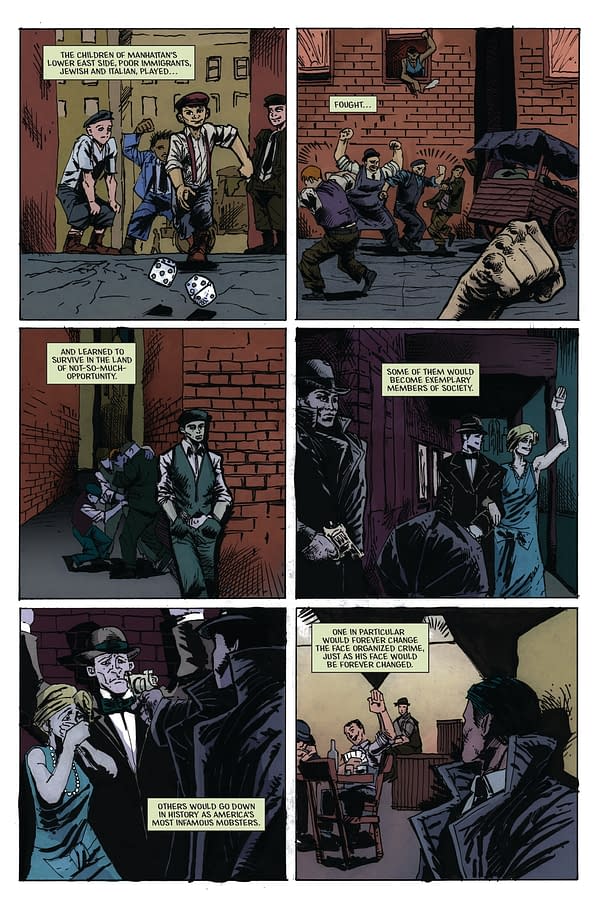 The first issue in the series Gangster explores how "A Scar is Born" a la Lucky Luciano. Written by Christian Cipollini, drawn by Yevgeniy  Frantsev, and published by Seth Ferranti's The GR1ND  & Street Comix
"The goal is to take American comics into new frontiers by pairing urban-fiction writers like Wahida Clark (NYT, Ebony Bestseller) and true-crime historians like Christian Cipollini (A&E Biography, History Channel) with indie comic illustrators," explains Seth Ferranti. "Together they are creating compelling tales of criminal enterprise and gangster lore not seen since the Comic Code." 

"My passion is increasing diversity on the comic shelf by helping talented storytellers outside the industry translate their work to the paneled page," said producer Anthony Mathenia for Stache Publishing. "It's great to see amazing writers like Christian get excited about comics as a creative medium. With Gangster: Lucky Luciano we have the opportunity to pay homage to pre-Code crime comics and also attract fans of the mob-era who may not be regular comic book readers."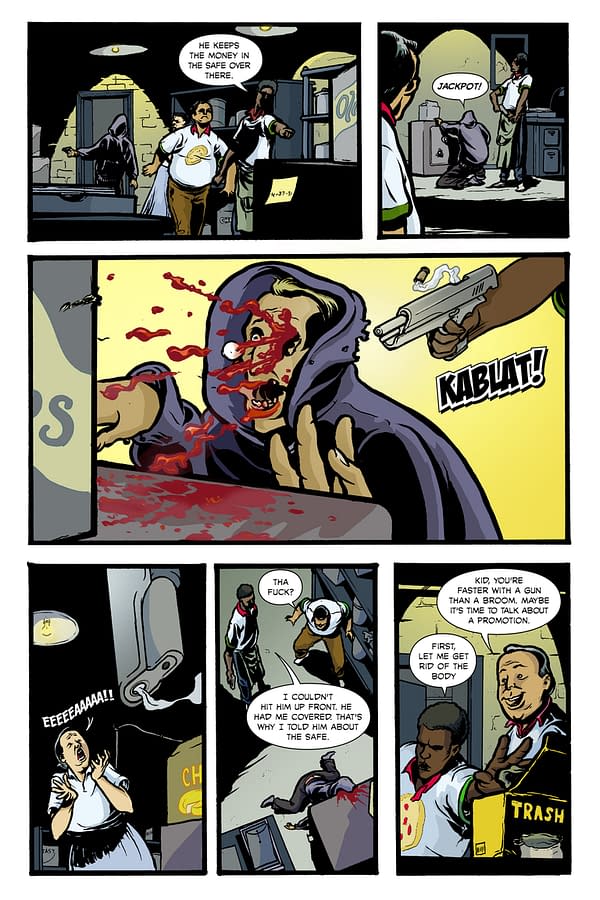 Enjoyed this article? Share it!