Captain America came knocking on the door at the end of Uncanny X-Men #14 warning Scott Summers of being manipulated by other forces. In #15, we see more forces doing their manipulation as the remaining mutants on the planet continue to divide and war against themselves.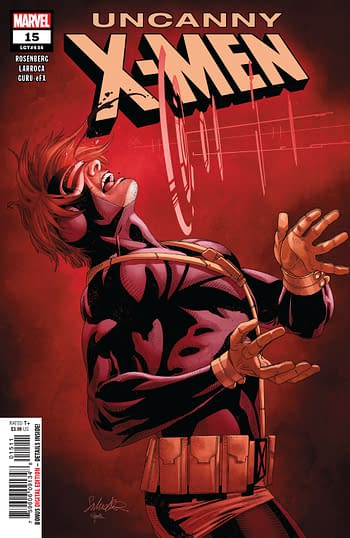 UNCANNY X-MEN #15
(W) Matthew Rosenberg (A/CA) Salvador Larroca
Cyclops and the X-Men have set out to save mutantkind…but the Mutant Liberation Front isn't going to just wait for it to happen! Led by one of the X-Men's own, the MLF is willing to do whatever it takes to stop mutant oppression…even kill any mutant who stands in their way…  Rated T+In Shops: Apr 03, 2019 SRP: $3.99
And the cover was not a bait and switch. With Hope Summers, fighting for the Mutant Liberation Front goes up against the X-Men's two biggest icons. Wolverine and Cyclops.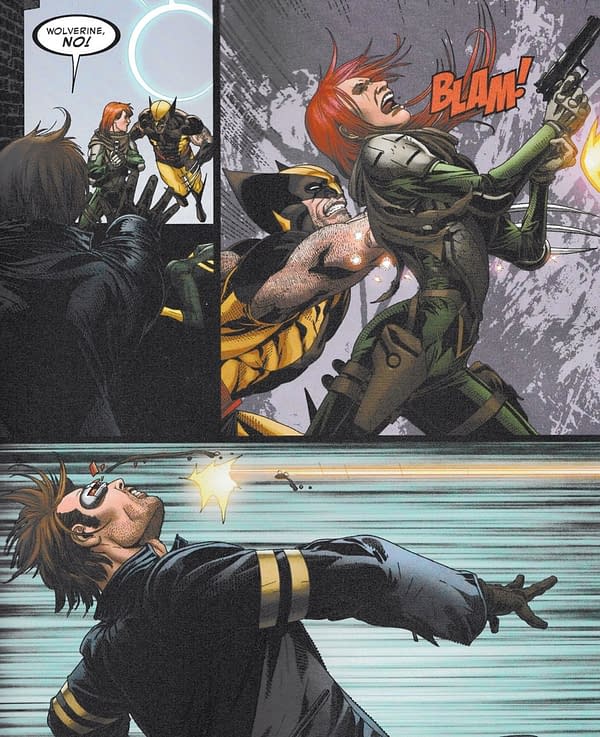 Wolverine survives. Cyclops survives. And of course, Hope survives. But there is a cost, as the Dark Beast goes to work.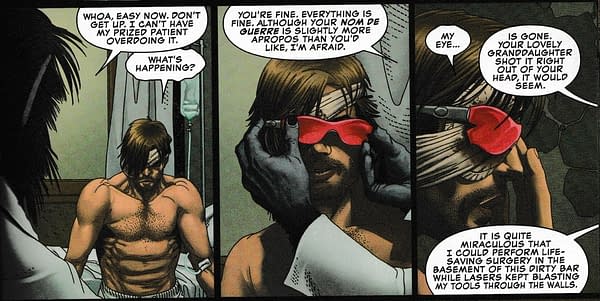 Cyclops has lost an eye. Names after the one-eyed giants of Greek mythology, he has finally lived up to that name. Will his blasting power will now be halved from two gigawatts to one gigawatts? Will his mutant power of spatial geometry (seriously) be affected by his monocular vision? Will his visor change its shape? Will he get a ruby quartz eyepatch? So many questions, none of which are answered… not yet anyway.
Enjoyed this article? Share it!