DC Comics characters may not be allowed to get married anymore, and Spider-Man had his taken away, but clearly there's some kind of Marvel wedding fever in the air. Albeit it bloody one…
Newsarama received the following invite.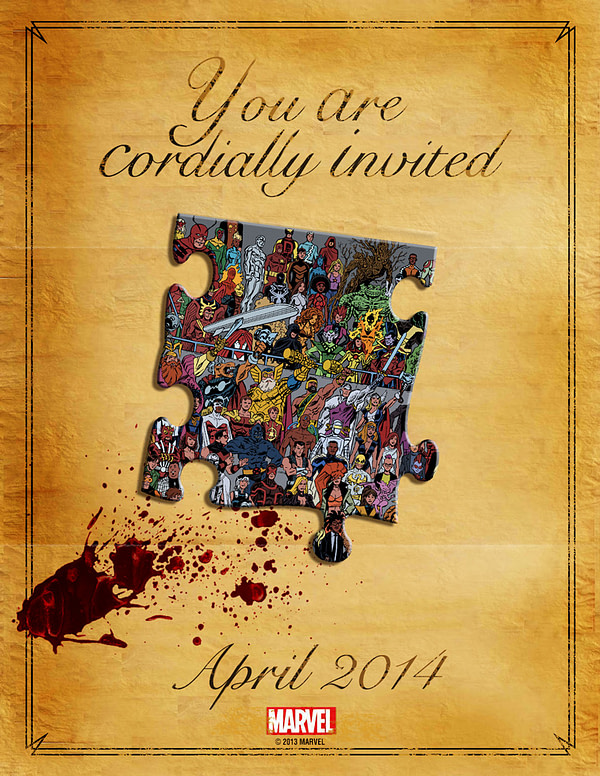 Bleeding Cool did not.
We may well gatecrash.
SPECULATION UPDATE: Could it be… The Bride Of Thanos? Obviously Thane needs a mommy, but there's the Starlin art, the death and marriage in one, it's a possible one, certainly…
I say, is that Rom in there? Or M11 The Human Robot?