A Message to Black Creators, Part Two – Queen Latifa Used To Walk My Dog – Michael Davis, From The Edge
Michael Davis is an artist, writer, mentor, entertainment executive and co-founder of Milestone. He writes,
This series started because I received a pretty angry email from the mother of a talented Black writer. Please read part 1 of this series for additional background.
Comic books for me and every person I know in the industry began with the dream to work in the field. The joy I felt when I was handed a Wasteland script by Mike Gold was overwhelming. When I was chosen to illustrate the first series from DC Comic's groundbreaking new imprint Piranha Press it was one of the greatest moments in my life.
Illustrating Shado: Song of the Dragon, written by Mike Grell, was another. Co-founding Milestone and partnering with DC was yet another.
DC is also the reason for some of the worse moments in my life.
Without going into detail, DC Comics has treated me like it's 1855, and my name is Toby.
The party at DC ended the moment I schooled DC's head of marketing (who was the bosses pal) about what it meant to be Black. I did this during a creative retreat at a resort on New York's Hudson Bay. DC Comics was kind enough to invite the Milestone partners to attend.
The head of marketing wanted to include profanity in our books. To put it mildly, that was just plain stupid. He needed to be talked out of it. I tried to be diplomatic, then I tried logic. He was having none of it.
Finally, I asked what types of profanity he thought was appropriate. After going through a few examples, each getting more and more graphic, I stated in a mock 'hood' voice, "Yo, BITCH, how about S**KING my MOTHERF***ING D***!" I then turned back to my indoor voice and asked, "Is that appropriate?" I'd made my point. From that moment on, the head of DC Comics made it a point to remove me from Milestone, and he did. That should have been it. They won, I lost, end of story.
Nope, like Michael Corleone, "Every time I think I'm out, they drag me back in." I'd like to move on, people who care about me want me to move on. But as long as they continue to think my name is Toby, it ain't gonna happen. Put another way, if someone tries to frame sabotage or steal from you, would you let it go? I don't let it go, but not because of pride. I don't let it go because for over 20 years I did. I wrote an open letter to the former head of DC to resolve any issues. No response. I lobbied to meet with him to solve any problems. After a year, he met with me and brought a lawyer.
THIS guy tried to SET ME UP, and HE brings a lawyer. Yeah ok. I tried to let this go; all I got for my efforts was more misery. This is a cautionary tale for creators of color. Yes, white creators are not immune to career discrimination. If a person in power decides to screw with you, color won't matter.
The difference is Black men and women are consistently being asked to 'show their papers' so to speak. My resume is questioned as if I was trying to cash a million-dollar bill adorned with images of President Snoop Dog on the front and a crack house on the back.
Any Black person will tell you the bar is higher in America for us. The letter I received from the mother of a brilliant young writer was an attempt to get me to co-sign a project her daughter had created. Except she didn't create it and there was no way I was going to put this young lady in a room pitching it.
Her daughter reworked an unused screenplay. It wasn't unused it was a draft of a project that is being produced. That blew a writing assignment I'd set up for her at a studio. Fixing a broken brand is hard so I'm not putting mine up to be smashed. DC Comes has damaged it severely already.
The narrative from DC about me isn't that I'm the first artist chosen for their groundbreaking adult line. Nor is it the innovative company I co-founded they published. Neither is it I was the lead creator of the most successful Black character they have ever released, Static Shock. And it's certainly not that I based Static on my life. Nope, the narrative coming from DC is my name is Toby and I'm trouble. STILL, people want to know why don't I just let it go. Four reasons:
William T. Williams
Mr. Phillips
Jean Lawrence
Queen Latifa
William T. Williams
Mr. Williams is one of the world's most influential artists. Among his many achievements is being the first African American to have his work recognized by the acknowledged authority on fine art, the Janson History of Art a fantastic honor. Janson is THE penultimate reference compendium and required reading within the most influential art institutions and has been for more than five decades. Mr.Williams work would reside next to the most celebrated artists who ever lived. Artists such as Picasso, Rembrandt, Michelangelo and Warhol. Mr. Williams admission likens him to Jackie Robinson and Mr. Robinson's barricade breaking entry into Baseball.
Except he isn't, and it wasn't. He turned it down.
The Janson people couldn't believe this. When asked why Mr. Williams said, "Until Janson acknowledges the works of those who came before me, I can't accept." Those artists included William Johnson, Jacob Lawrence, Romare Bearden, Charles White and Horace Pippin. When hearing his answer, Janson did something unheard of before and perhaps since. They caved. William T. Williams is responsible for African American art, finally being recognized as fine art. Nevertheless, idiots abound everywhere.
Mr. Phillips
Mr. Phillips dismissed the creators of African masks that influenced Picasso. He said those masks were made by people who did not know what they are doing. An instructor at Pratt Institute, one of the best art schools in the world, said this to the entire Light, Color, and Design class I was in the time. I knew a bit about Picasso and his African period. Did I know more than a professor at Pratt? I knew African artists created the work Picasso was so taken with. I knew they understood what they were doing. So perhaps I did know more. I said as much to the "professor," I tried to be diplomatic, then I tried logic then… "Mr. Phillips; if your wife followed a Sarah Lee recipe to bake a cake, would you say Sarah Lee didn't know what she was doing?" His response was that it was a ridiculous example I asked how it was different than what Picasso did. His answer was, "Get the hell out of my class!"
Jean Lawrence
Jean was a remarkable woman. In her early 20's she and her two kids were sleeping on one mattress in a boarding house. Her drive enabled her to retire at 50, having distinguished herself in two fields law enforcement and medicine. While living at the boarding house, she was beaten severely because her 6-year old son drew all over the living room TV with a black permanent marker. Punched repeatedly, she begged for help none came. Her son and daughter watched in terror. The dope addict would have killed her if he didn't pass out in the middle of his attack. Without packing a single thing, she took her kids back to her mother's house. The place she fled her abusive husband found her there. Her son was in hysterics blaming himself for what happened to her. Imagine being that kid drawing the thing he loved got his mother beat senseless. The next day Jean left to go to work with a broken jaw and black eye. She came home with a broken jaw black eye and a Jon Gnagy Art Set for her son.
Queen Latifa
Queen Latifa is a superstar. One of the most influential and powerful people in entertainment. We lived in the same gated community on two different occasions. Every so often, she asked to walk Friday, my dog. She did this when she was already a giant in the industry. When I told a friend of mine the subtitle of this article, she assumed Queen was an up and coming young artist who I hired to walk my dog. Nope. Queen was then as she is now a genuinely warm human being. Her first album had barely dropped, but she was thinking like a boss. She purchased A video store and rented space for it at the Dixon Mills Apartment complex, where we met. Dixon Mills was a gated community in Jersey City NJ, and we both had 3 level Town Homes. Not bad for two kids from the hood, eh?
We may have had the money, but that didn't matter. Queen was a 'ghetto rap bitch" and me? I was a "drug dealer," according to a Dixon Mills Apartment manager. He said this when he instructed four security guards to surround me while I sat in my car. Their job, keep me until the cops came. Before I could utter a word, in his this is how black people talk voice he said . "Dig it homey you not selling crack to that ghetto rap bitch or nobody else in this hood, my man." That's when I decided to wait for the cops myself. When they arrived, I handed one officer my Dixon Mills ID and another my keys. I pointed to my townhome 6 feet away and said to the officer, "They fit that door right there." "Why are we here?" The cop I'd handed my ID asked the manager. The manager stuttered out a mistaken identity excuse that centered around my car. Then amazingly, he seemed to get back his resolve. In a tone much like an angry parent would speak to a child; he shouted, "Why didn't you tell me you lived here?" I'd done nothing he'd held me against my will insulted me and called my friend a ghetto rap bitch. What had I done to him or DC Comics? NOTHING but live my life.
I never told the Queen what went down that day. Why? The manager had four wittiness that could back up his lie. That was over twenty years ago in front of my home. Nothing has changed I'm still subject to random acts of racism Latifa is such a big star no one would ever pull that stuff on her nowadays right? Wrong. Not too long ago, she was told to get out of her first-class airline seat because clearly, she didn't belong there. On occasion, she's still pulled over by police for DWB. Ask a Black person if you don't get the reference.
Lastly, the examples of William T. Williams Jean Lawrence and Queen are more than just that. William is my cousin Jean is my mom, my family made it possible for me to become an artist and writer. They gave me so much, and it's my charge to pass it on. Queen speaks out on race at the very real risk of her career. There are plenty of power playas who look down on 'talent speaking out. Creators of Color the future is yours. The VAST MAJORITY of those in comics is as far from racists as Satan is from the Pope. Hopefully, you will never encounter any reason to think you are a victim of racism. But PROTECT your self I plan to do another article on just how to do that.
Lastly, DC Comics is not a company that discriminates. I'm not saying that. I'm saying the policy put in place over 20 years ago regarding me still exists. It's not a massive plot by the entire company, but it does not have to be if coming from up on high. I thought when Paul Levitz was gone the policy was gone also. That is seemingly not the case. No, Paul is not a racist he just has no respect for me. He treated me as if my name was Toby. Literally putting in writing, I can never work within the Warner Bros or related companies EVER again. That is entirely unenforceable and shows the world just what kind of HATE DC had for me.
THAT NDA may be the dumbest move EVER. But I wonder if it's dumber than sending a fraudulent letter to Clarence Avant falsely claiming (LYING) I was still under contract to DC and Milestone.
OR
Was the dumbest thing having two DC employees LIE in an attempt to set me up? So it would kill my deal at Warner Bros? I hear Paul thinks I'm not too bright. No, what's not too bright is putting attempts to discredit me in writing. Thinking my name is Toby Paul? It's not. It's Dr. Michael Davis Ph.D. Or if the type is too small, there a school where he can see it much larger outside the auditorium named after me.
Yeah, that was me breaking the nondisclosure yet again. At any time, DC can tear up that ridiculous NDA. They should because It benefits me and damns them. They do that and take me to lunch where we talk about possible projects we're good. I bring proven revenue-producing resources to the table any publisher serious about reaching Black America needs. Milestone would sell millions out the gate directly to Black households. I know because I've done it and did so without Diamond. Yeah- I can prove it.
Not that it matters because DC won't give a damn. It's a corporate mindset where dreams go to become yet another reboot. I will continue to protect my brand and reputation tell the truth to power but from a much more effective platform or two. Perhaps I'll partner with Terrific Productions and do a Black Superman (DC had one of those, what happened?). Or maybe I'll do Youngblood and introduce the YoungCrips!
What?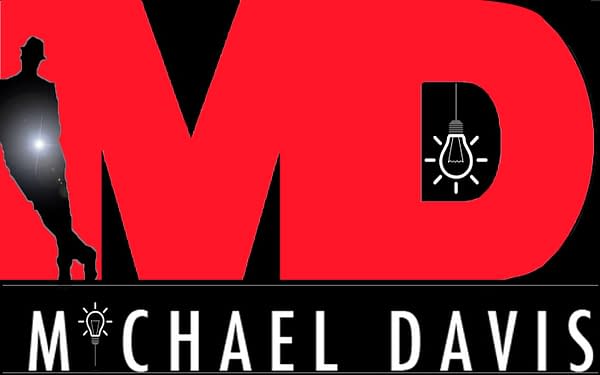 ---
---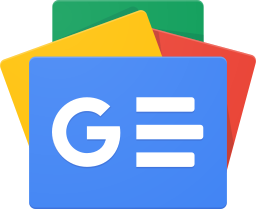 Stay up-to-date and support the site by following Bleeding Cool on Google News today!