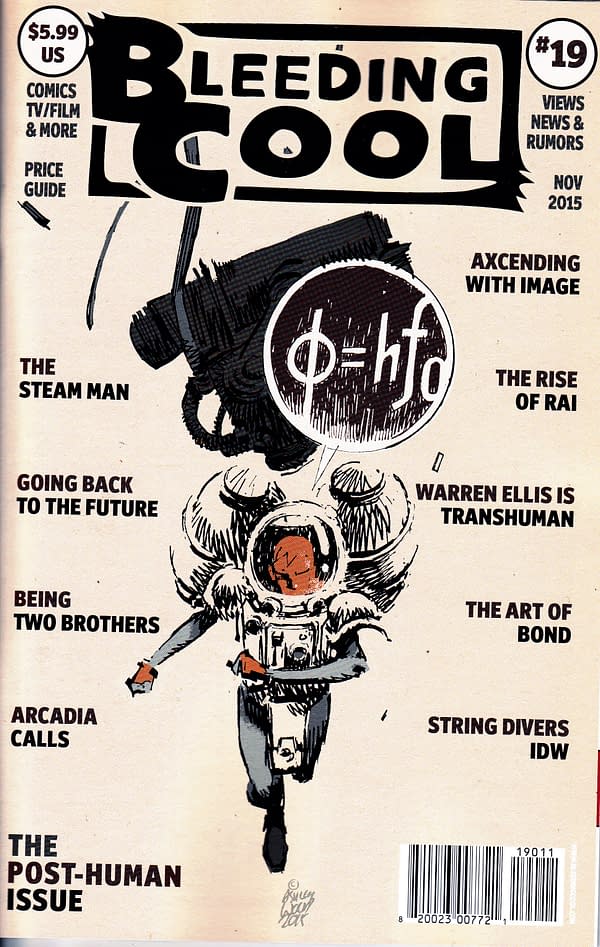 It's out today, folks, In good comics shops up and down the country. Maybe even a couple of bad ones too. Bleeding Cool Magazine #19, the post-human issue, including a Warren Ellis interview entitled "Transhumanmetropolitan". I know, I know… but I hope you enjoy.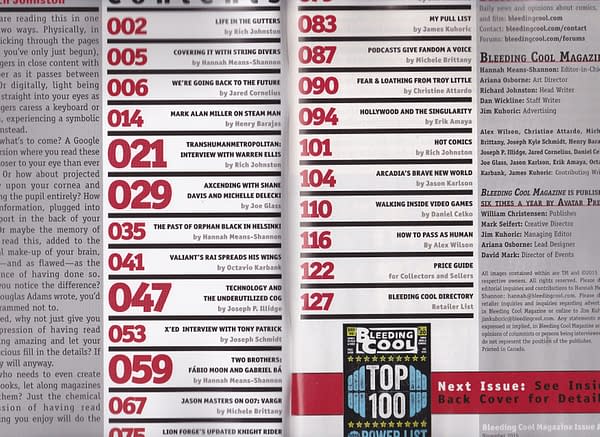 Do please check it out. Consider it your bimonthly firewall payment for reading the website for free…
Next issue? The Power List.
Enjoyed this article? Share it!