Six Million Dollar Man: Fall Of Man #3 by Van Jensen and Ron Salas is going to be a very interesting comic. A twenty-two page spread, cut across twenty-two pages, it shows off a chase from the back of a train to its front – above and through. All in one massive panel. Here is an exclusive clip.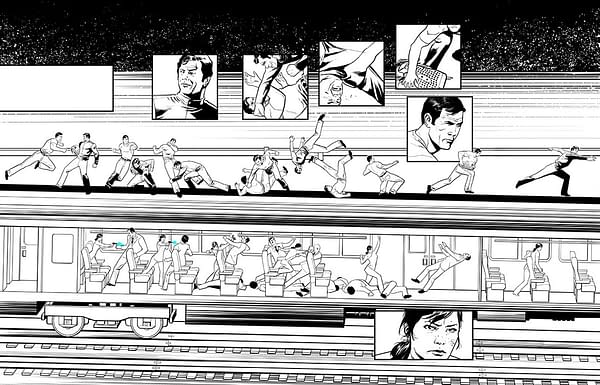 Dammit, here is another.
Van Jensen's script for the artist Ron Salas is also rather different as well, more a series of diagrams.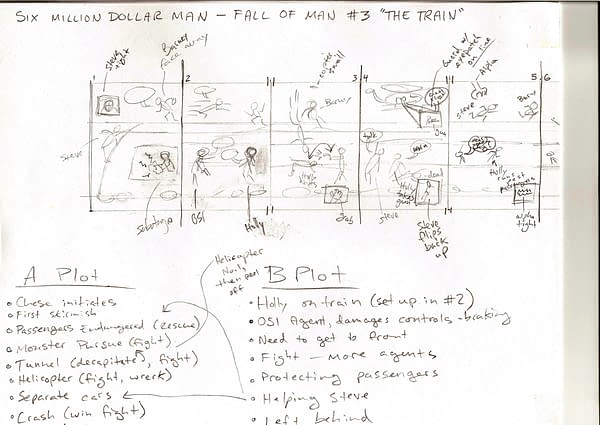 Watch out for spoilers… and I'm not going to play with the contrast, I learnt my lesson over that kind of thing.
Enjoyed this article? Share it!