A Venom/Ghost-Spider Stealth-Crossover as Venom Beyond Begins in May?
Venom #26 kicks off the next big Venom story, from self-proclaimed Bad Boy of Comics Donny Cates and artist Iban Coello: Venom Beyond. The story revolves around Eddie Brock becoming a vegetarian and seeking a meatless burger option to… no, wait, sorry, this issue is actually all about what The Maker has been up to with his symbiote obsession…
VENOM #26
DONNY CATES (W) • IBAN COELLO (A) • Cover by RYAN STEGMAN
DARK MARVEL VARIANT COVER BY TBA
"VENOM BEYOND" BEGINS HERE!
If you thought VENOM ISLAND was insane comic book action of the highest order, then shut your yapper and face front, True Believer, because we're about to outdo ourselves!
For months, the Maker has been fascinated with symbiotes. IN THIS ISSUE we find out why – and what he intends to do with any he can get his hands on…
32 PGS./Rated T+ …$3.99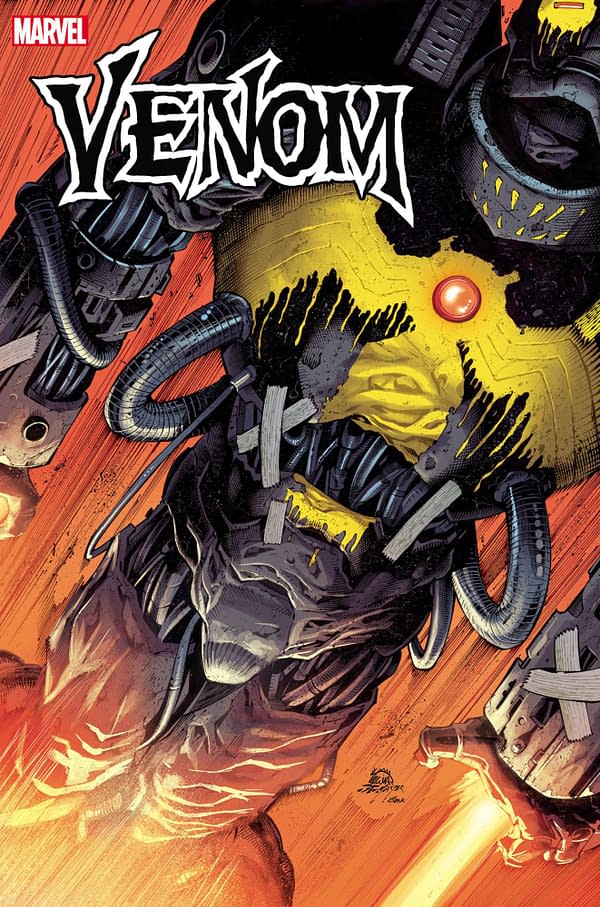 But the Maker is appearing in another place, and another universe, in May, to pursue his symbiote interest, in Ghost-Spider #10 by Seanan McGuire and Ig Guara. Coincidence? Or stealth-crossover? U-DECIDE!
GHOST-SPIDER #10
SEANAN MCGUIRE (W)
IG GUARA (A)
Cover by TAKESHI MIYAZAWA
Gwen Stacy has served hard time in prison on Earth-65 for her dalliances as the super hero known as GHOST-SPIDER… Will EARTH-616 be next?!
And just what exactly is the Maker up to on Earth-65? And what part does GWENOM play in his schemes?
32 PGS./Rated T …$3.99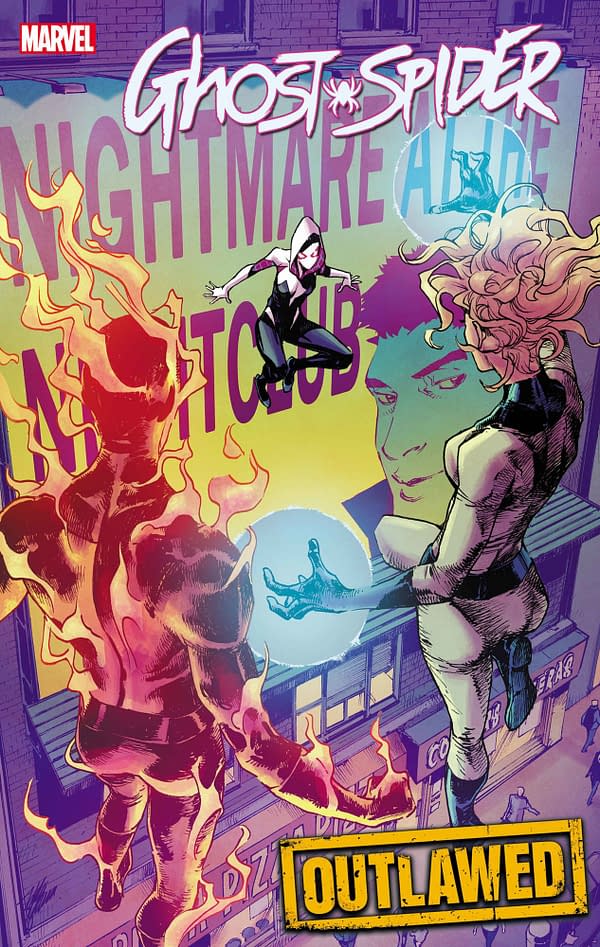 Read Marvel's full May 2020 solicitations here.
We eventually found out much more about Venom #26:
The upcoming Venom #26 drawn by Iban Coello will feature the Ultimate Reed Richards revealing his ultimate plan. Cates talked about how The Maker has been using the Ultimate Venom Symbiote as a way to slip through to other dimensional universes, which is pretty much his entire bag these days after Marvel's Secret Wars.

As for the character on the front cover of Venom #26, they are called Virus, who is after Eddie Brock's son – and human symbiote Dylan Brock. But Virus will make their debut in the Free Comic Book Day Spider-Man/Venom issue, on the first Saturday of May.