Omar Spahi writes for Bleeding Cool, this time with his clothes on,
For me, launching this Kickstarter has meant everything to me. I started this series as my first dive into comics 6 years ago. The scary thing about doing a Kickstarter is that it's more than just making a comic book it's about people believing in your dream.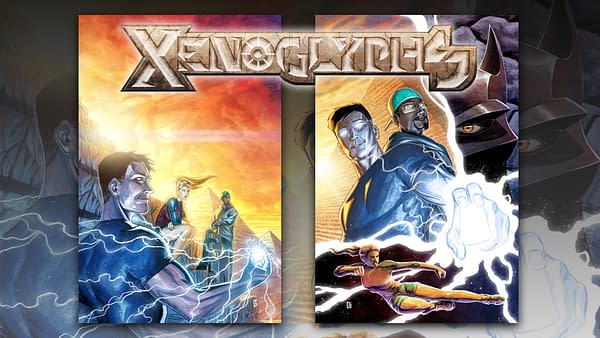 If my Kickstarter doesn't succeed, I wouldn't succeed, not my Kickstarter. Me, Omar Spahi personally, and that's scary. Putting yourself our there to get rejected is tough for the whole world to see, but you have to try or you can't have success.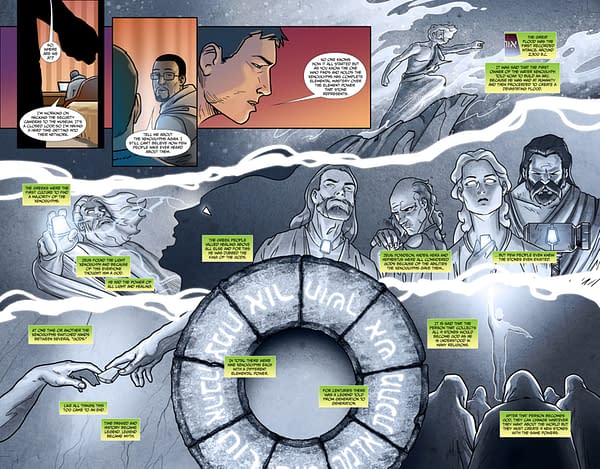 I feel I've come along way since I first started this series. I've been a part of publishing 9 different comic book series. I've been a part of some Image books that I'm really proud of, and I feel I've made quality books from start to here.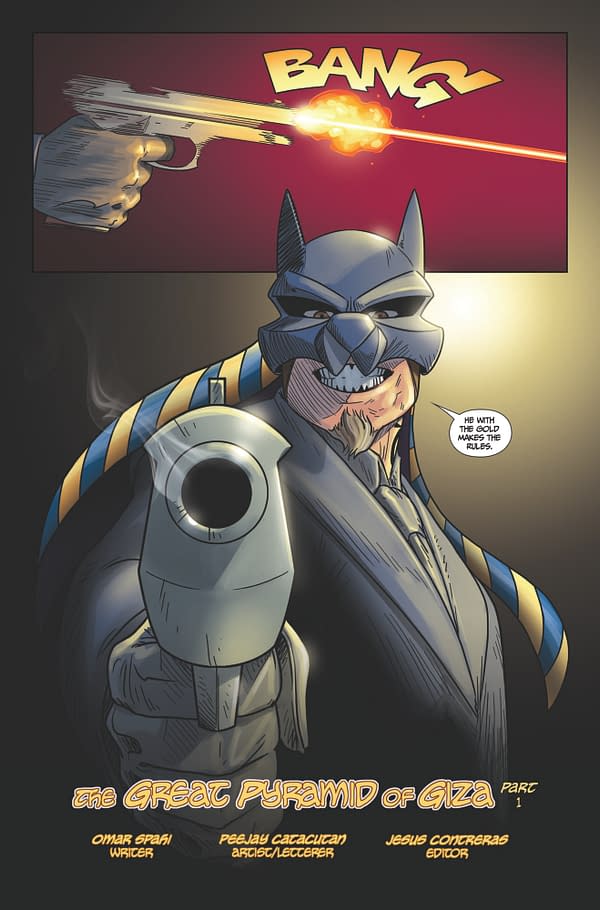 I originally started Xenoglyphs, as a story I really wanted to tell. It's the story I always felt was missing growing up. I took elements from all my favorite comics and shows and put them all together with a really personal twist.
Xenoglyphs is about these two best friends that travel the world to stop these nine different elemental stones from fall into the wrong hands. Steven and Dom are the two best friends on a mission to solve the mysterious disappearance of what happened to Steven's parents.
Xenoglyphs are the nine magical stones and if you hold one of them you get complete mastery over an element. The evil Anubis is on a mission to collect all 9 stones, and only Steven and Dom stand in his way. But all that can be explained here in a short animated series teaser that's on Youtube and has over 700,000 views.
The Kickstarter will be the last chance for people to get all 30 issues of the complete Xenoglyphs series. The 30 issues will be broken down into 5 graphic novels. As an added bonus, the artist has just re-done all the artwork for Issue 1 to complete remaster it. I'm so proud of how Peejay Catacutan has grown with me since the beginning of this book and it really blows my mind to see how far he's come.
I couldn't be more proud of this series and I can't wait to get the complete series out to fans.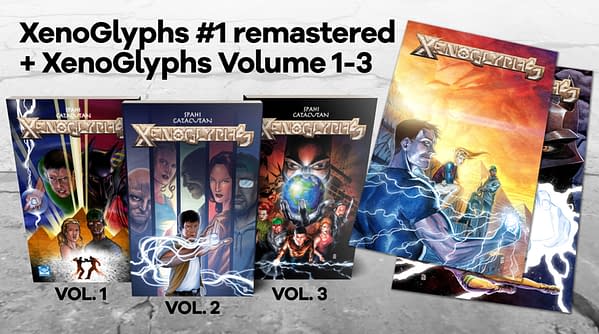 Pledge now and help make this comic book come to life.
Enjoyed this article? Share it!