Originally, the Action Comics #1000 poster featuring all 1000 covers to the Action Comics comic over 80 years, was to be included with the Action Comics #1000 hardcover. Then it's price was dropped back to the original $9.99 after a brief and doomed experiment with $49.99, and was renamed to Action Comics: 80 Years of Superman. But the included poster was a tragedy.
Instead, it is being issued separately for sale at $9.99. The poster measures 27" x 40" and rather than being folded as originally planned, will now be delivered rolled and in a plastic wrapper.
Here's how it will look… from #1 to #1000….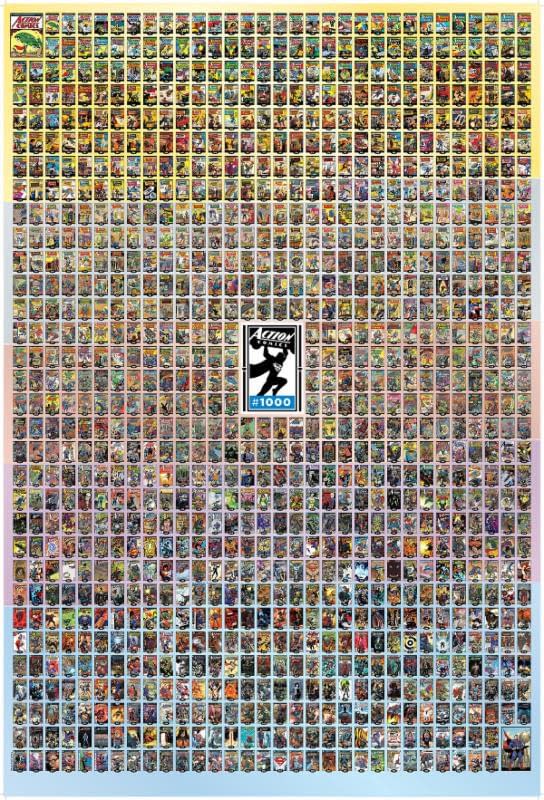 With a bit of a zoom-in…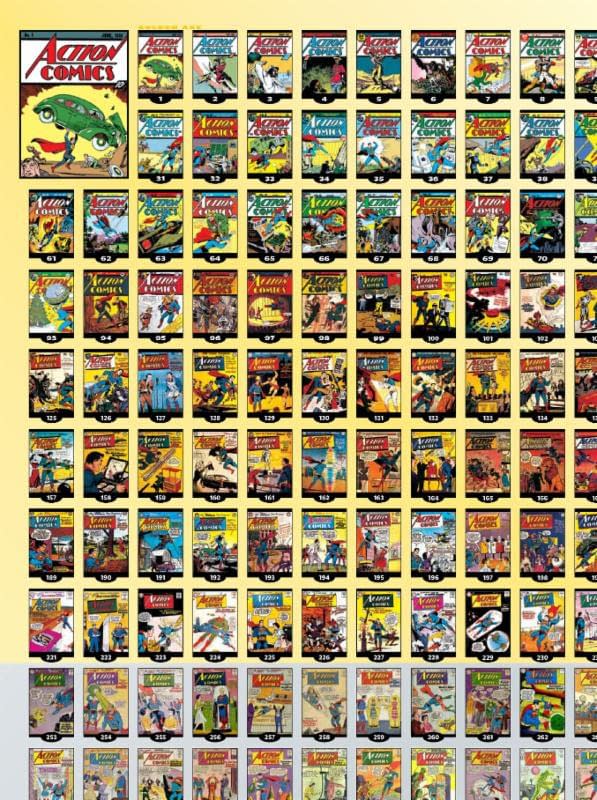 That works out as one cent a cover… look for it from April 18th.
Enjoyed this article? Share it!