Now Al Ewing's First Creator-Owned Series With Simone Di Meo – "We Only Find Them When They're Dead" From Boom Studios – ComicsPRO Leak
You've heard this story before – a new voice gets big at Marvel Comics, had fans clamoring to see their creator-owned comics and then a major announcement is made from Image Comics to much acclaim from fans worldwide. Then again, it looks like times are changing because today that announcement came moments ago from Boom Studios. And we can't wait to see what Image Comics co-founder Erik Larsen has to say about this move – will he escalate the war he started with Boom?
At ComicsPro, Boom's Filip Sablik and Morgan Perry announced the company has signed Al Ewing (the writer behind Immortal Hulk, which made waves for outselling Batman) to release his first-ever creator-owned comics series through the publisher later this year as one of their "Must Read" books alongside Alienated #1, the upcoming, sure to be controversial Faithless II #1 and just announced Seven Secrets from DC defector Tom Taylor & artist Daniel Di Nicuolo, Boom also managed to snag bag Power Rangers artist Simone Di Meo back from Marvel, where he's set to launch their new Champions series.
The series is titled We Only Find Them When They're Dead and while there's not any other information available quite yet, Sablik wasn't shy about comparing the sales potential of this series to James Tynion IV & Werther Dell'Edera's 2019 mega-hit Something is Killing The Children (now on the 6th printing of the first issue).
So, is this a sign that Marvel's top talent are now choosing to defect to Boom instead of Image for their creator owned comic debuts? Or does Image have some more announcements planned that will put them back in first position, like finding those elusive Reebok shoes for Donny Cates?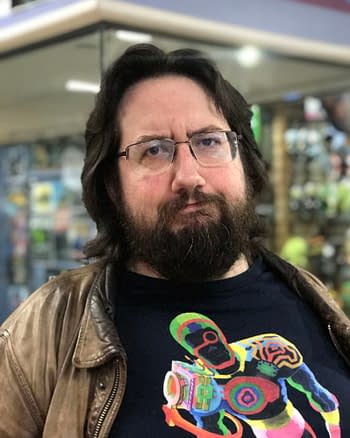 Catch up with more #ComicsPRO coverage with this handy tag.