Alexandria Ocasio-Cortez is the Representative from New York's 14th Congressional district that nobody can seem to stop talking about, whether it be progressive liberals touting her bold attitude, social media savvy, and Green New Deal, establishment Democrats worriedly trying to dismiss her policy ideas as too radical before their billionaire donors and corporate masters get too angry, or Republicans who are pretty sure now they got it wrong about Obama being the Anti-Christ because it's definitely Ocasio-Cortez.
And now, she's getting her own superhero comic, from Devil's Due and 1First Comics, with an all-star creative team including Josh Blaylock, Dean Haspiel, Pat Shand, Shawn DePasquale, Hoyt Silva, Jill Thompson, Tim Seeley, and more. In addition to stories from the various creative teams, the book will also feature "bonus activities and games." Some of the proceeds will be donated to charity.
Will this comic book be the spark that ignites the powder keg that kicks off the next civil war? Hopefully Devil's Due will be able to purchase a fancy bunker with all the money they rake in from both fans and detractors. It's capitalism in action for a comic about a socialist, and everybody's money is as Green as the New Deal!
Alexandria Ocasio-Cortez and the Freshman Force: New Party, Who Dis? One-Shot is available to preorder now, and it even has its own website. Check out the solicit below, as well as the regular cover and variant cover, both by Blaylock and Seeley.
ALEXANDRIA OCASIO CORTEZ & FRESHMAN FORCE WHO DIS ONE SHOT
MAR191678
(W) Josh Blaylock, Dean Haspiel, Pat Shand, Shawn DePasquale, Various (A) Hoyt Silva, Jill Thompson (A/CA) Tim Seeley
It's Alexandria Ocasio-Cortez and the "Freshmen Force" (of Congress) vs. the establishment in this all-new special! Comic creators converge to celebrate the election of the most diverse group of freshman Representatives in history, and spare no-one in this satire that takes aim at Washington. From the house that brought you Barack the Barbarian! Featuring comics from various artists and bonus activities and games.
In Shops: May 15, 2019
SRP: $5.99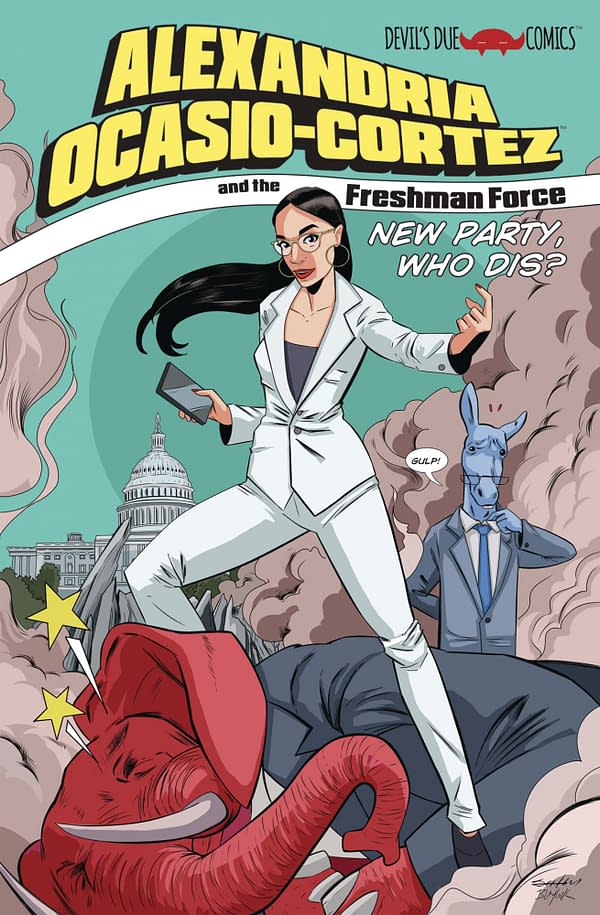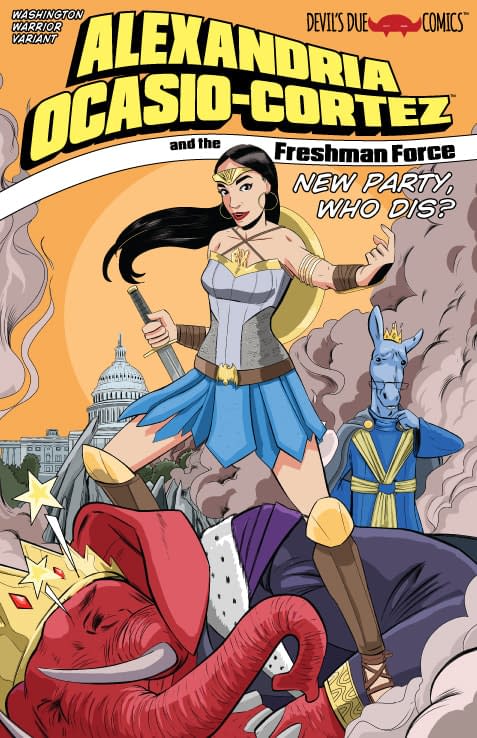 Enjoyed this article? Share it!