Alleged Kentucky Kroger Shooter Complained About Racebending Superheroes
69-year-old Maurice Stallard and 67-year-old and Vicki Lee Jones were murdered in cold blood at a Kroger supermarket in Jeffersontown, Kentucky. The alleged shooter is Gregory Bush, a man who struggled with mental health issues, but the killing seems more than likely to have been motivated by racism. Bush reportedly tried to enter a predominantly Black Baptist church immediately before the shooting at Kroger, presumably with the intent to inflict violance there. And witnesses at the scene of the shooting reportedly claimed Bush told a bystander "whites don't kill whites" in the midst of the shooting.
But the alleged shooter's history of racial hostility goes back further than these past few weeks. Bush, who self-identified as a comic book fan and posted frequently about comics and superheroes on social media, complained about "SJW reasoning" in casting POC actors in the role of traditionally white superheroes multiple times over the past 3 years.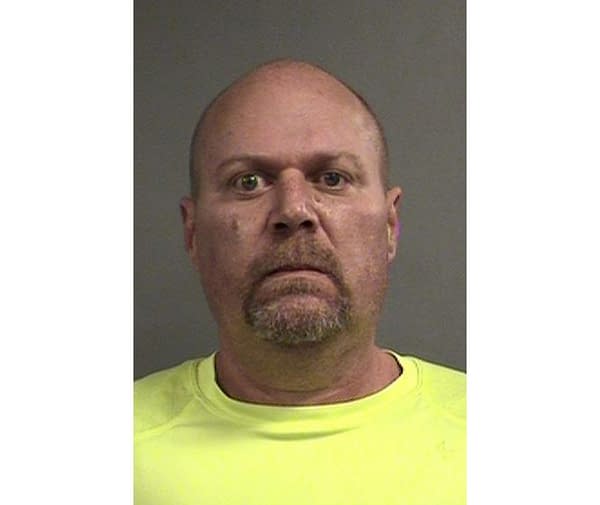 On social media, Bush posted about his interest in local sports teams, video games such as the Fallout series, and comic books. Bush frequently posted images from comics and articles from comic book websites.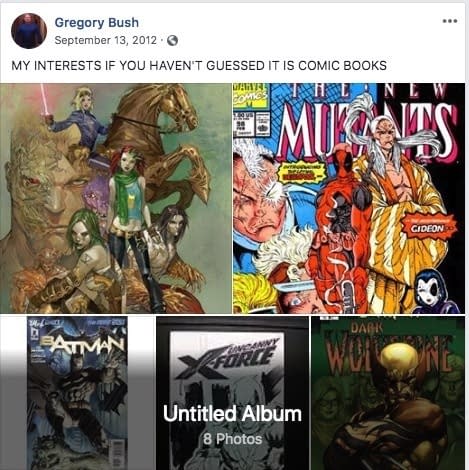 Of particular interest to Bush, based on his postings, is the Marvel Comics character Iron Fist. In addition to using photos of Iron Fist for his Facebook cover photo, on March 1st, 2016, Bush tweeted in response to a tweet from comic book writer Marjorie Liu about casting an actor of Asian descent in the role:

On March 9th, Bush posted a link to an article about the "racial past of Iron Fist" and objected strongly to the campaign to cast an actor of Asian descent in the Netflix TV show adaptation. And on March 8th, he posted a long rant addressing "the whole SJW reasoning as why Danny Rand should be Asian or white." Bush went into detail about why he believed recent Iron Fist comic book series The Immortal Iron Fist and Iron Fist: The Living Weapon proved that Rand is "not a white savior type."
"In my opinion, demanding that Iron Fist should be Asian, even if it is to correct a long lasting lack of Asian American heroes, etc, is FAR more offensive," Bush wrote. "Why? Because people are literally demanding that our hero be a racial stereotype, in a most ironic demand from people who claim to be progressive."
This wasn't the first time Bush expressed racial anger about superheroes. On May 24, 2015, Bush posted in response to the casting of Jaden Smith as Static Shock, "They cast a black Human Torch, why not a white Static-Shock? You know why." Michael B. Jordan played Johnny Storm in the 2015 Fantastic Four movie. And in 2016, Bush tweeted about the #GiveCapABoyfriend LGBTQ social media campaign.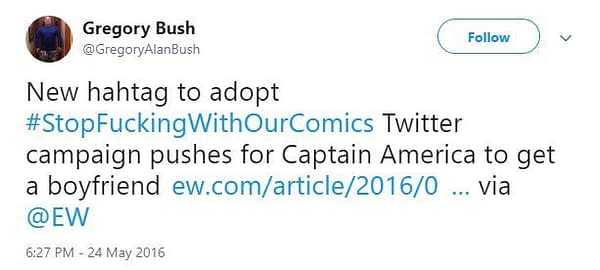 Bush's feelings on the LGBTQ community were another subject of his postings unrelated to comics. Bush posted a meme on June 28th, 2015, comparing the Gay Pride movement to Neo-Naziism.
The 51-year-old Bush was indicted in Kentucky on Wednesday on two counts of murder, one count of criminal attempted murder, and two counts of first-degree wanton endangerment, according to a recent report, and federal investigators are looking into whether Bush may have violated federal law, including civil rights violations. In Kentucky, according to a report from CNN, Bush was not charged with a hate crime because local hate crime laws do not include homicide.
---
---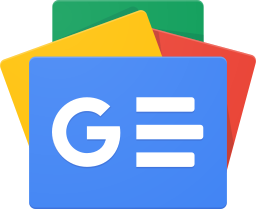 Stay up-to-date and support the site by following Bleeding Cool on Google News today!