You will find Alex Ross at Chicago Comics, in Illinois today, from 2-5pm.
Maybe you can ask him to spill more about what he talked about over New York Comic Con, during a Barnes & Noble signing of his Marvelocity book, when he teased what was coming in the Immortal Hulk comic that he does covers for.
He told the audience there that in upcoming issues of The Immortal Hulk, which is probably the best superhero comic book being published right now, pushing out Mister Miracle, Savage Dragon and Venom for that particular prize, that the Hulk – who is testing the limits of his immortality right now – will be going to Hell.
Well, Bleeding Cool understands that the third volume of Immortal Hulk to be collected in 2019 will be entitled The Immortal Hulk: Hulk's Inferno. A clear reference to Dante's Inferno and the suggestion that the Hulk will be entering his own level of hell.
Could that be what is behind the Green Door after all? The second volume of Immortal Hulk is called The Green Door… which is reminiscent of the mental doors presented to the Hulk during Peter David and Dale Keown's run on The Incredible Hulk back in the late eighties/early nineties. But could the door be leading… downstairs?
Here's the December solicit. Maybe January will make things clear. But the second arc collection's cover and 'The One Below' does suggest a certain Mephisto…
IMMORTAL HULK #10
AL EWING (W) • JOE BENNETT (A)
Cover by ALEX ROSS
• Gamma Flight was too late. Shadow Base is infiltrated. Crusher Creel is damned. And the One Below All walks upon Earth.
• Now, in the place he was born, the Immortal Hulk is the last thing standing between the world of the living…
• …and the GREEN DOOR.
32 PGS./Rated T+ …$3.99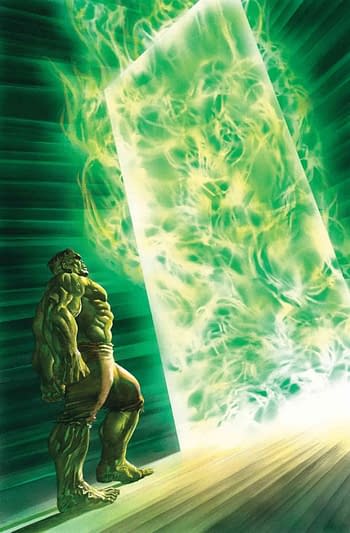 Immortal Hulk Vol. 2: The Green Door by Al Ewing, Lee Garbett

Bruce Banner is alive and on the loose – and now the entire world knows it. Soon the Hulk finds himself hunted once again – this time by the government, Alpha Flight, the mysterious Shadow Base – and the Avengers! Someone's going to find him first…but which option is least bad? It might not matter, because Bruce has bigger problems. Something terrible has infected him. Something with unspeakable plans for humanity. And the only one who knows about this dark infection…is the Immortal Hulk! COLLECTING: IMMORTAL HULK 6-10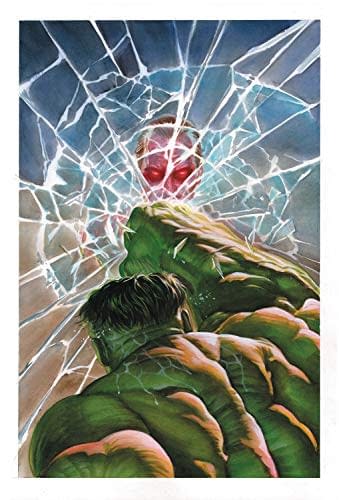 Enjoyed this article? Share it!