Like any super-mega-crossover event worth its salt, War of the Realms came out of the gate showing how serious it is by killing off characters. One of the characters to die in the first issue was Valkyrie, but implied in her beheading was the death of the woman who shares her body, Annabelle Riggs. First created back in 2013 by Cullen Bunn and Will Sliney for Fearless Defenders, Annabelle is a fan-favorite character who seemingly didn't even get an on-panel death. But this preview of Asgardians of the Galaxy #9 offers hope, because it turns out that Annabelle Riggs is only mostly dead. And there's a big difference between mostly dead and all dead. Mostly dead is slightly alive.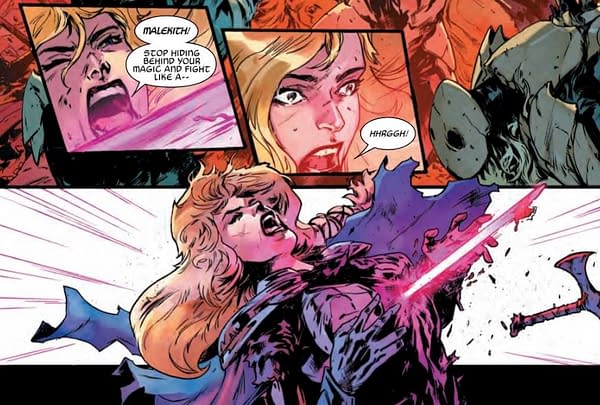 That's how it happened, with a good beheading as icing on the cake. But in Asgardians of the Galaxy #9, Ren Kimura is not taking it well, especially since Skurge only seems to care about Valkyrie…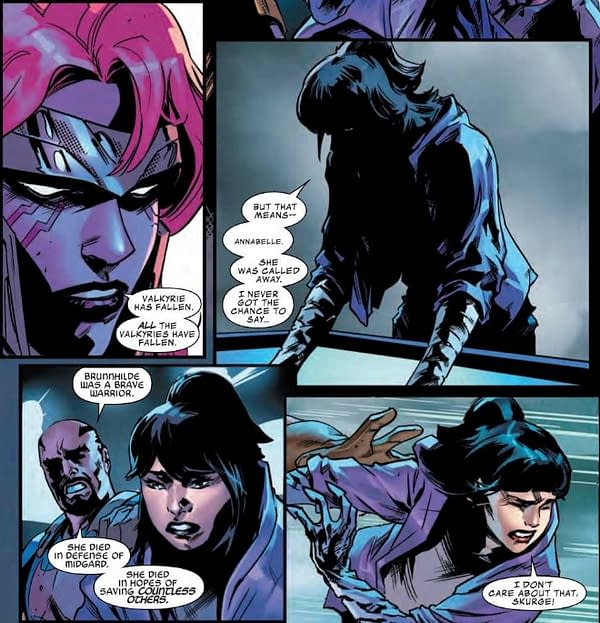 But it's Annabelle that Ren is concerned with. And she's gone…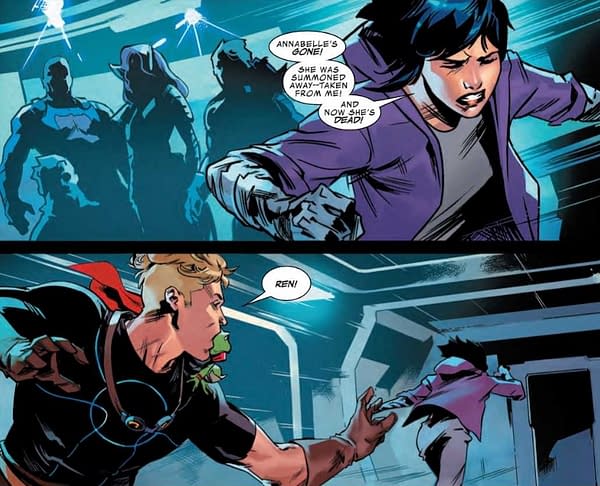 …or is she?
So you're saying there's a chance?
Asgardians of the Galaxy #9 hits stores on Wednesday. Check out the preview below.
Asgardians of the Galaxy #9
(W) Cullen Bunn (A) Paolo Villanelli (CA) Gerardo Sandoval
WAR OF THE REALMS TIE-IN!
New York City is overrun with Malekith's invasion forces. Earth is inches from falling to the Dark Elf King. And with Thor missing in Jotunheim, All-Father Odin injured and All-Mother Freyja about to embark on a mission of her own, Valkyrie is one of the few gods left to face the onslaught. But her fate is intertwined with another. What of Annabelle Riggs, the mortal girl who shares the body of a god? THE RIDE OF THE VALKYRIE begins here!
Rated T+
In Shops: May 22, 2019
SRP: $3.99
Enjoyed this article? Share it!