Antony Johnston's Last Ever Comic Convention Table, This Weekend at Thought Bubble
Antony Johnston confirmes his attendance at Thought Bubble in Harrogate this weekend. But this is the last time he'll be doing such a thing… on his newsletter, he dropped the news.
Yes, I'll have a table at this year's Thought Bubble, in the new venue of the Harrogate Convention Centre.

THIS WILL PROBABLY BE THE LAST TIME I SET UP A CONVENTION TABLE, EVER.

Thought Bubble was the first convention I ever tabled, so it's fitting that it will almost certainly be the last. That's not to say I won't continue attending cons! But lugging boxes of books around and standing behind a table all weekend is exhausting work. Better for knackered old gits like me to have a gentle sit down, massage our sore backs, and let a younger and healthier generation put that space to good use.

So I'll have a big complement of books with me at TB and once they're gone, they're gone. If you've ever wanted to buy something from me directly, this is your last chance.
You have been told. Pity Antony's poor back this weekend…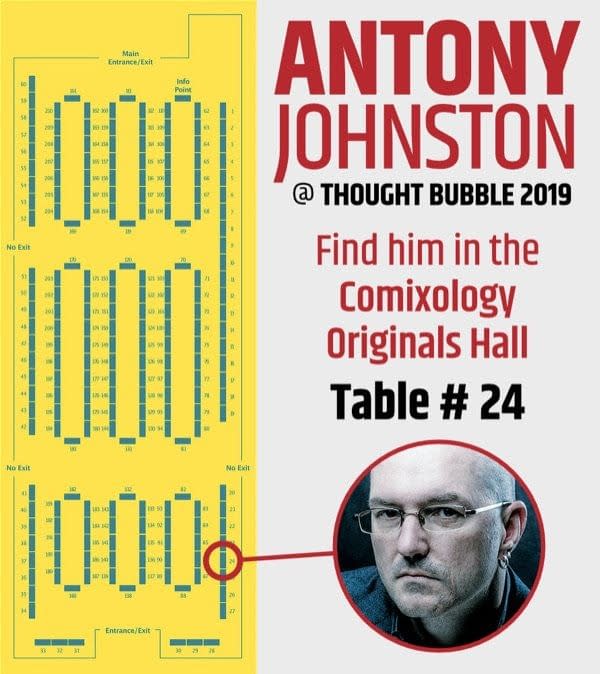 And if you are debuting anything at Thought Bubble, why not get in touch at richjohnston@bleedingcool.com. And catch up with all of our Thought Bubble coverage here.