It will be the best selling comic this year. Just not in the USA. So how can they fix that?
Asterix And The Missing Scroll is the first non-DC comic book to be advertised in a DC comic book since… well, I can't remember the last time. There are ads in today's Action Comics and Gotham Academy.
I mean, it's not a very good ad. This is what you call feature-led advertising, claiming 365 million copies of the series sold, but not actually why the reader of this ad might enjoy it, It's very much a "build it and they will come" ad.
Still might work. Just that it could or should have worked a lot more…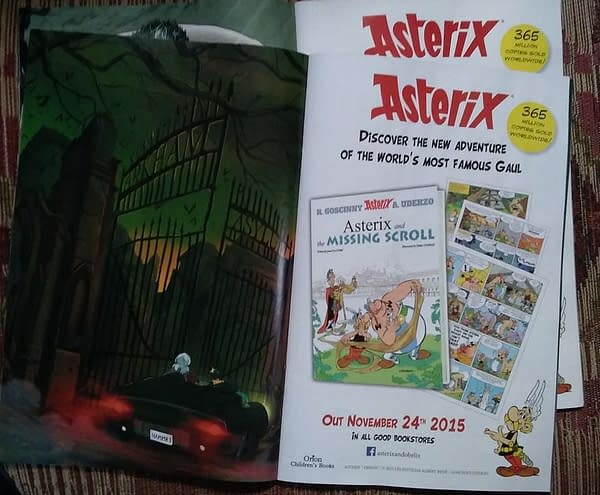 Comics courtesy of Orbital Comics, London. Who will be hosting a signing by Burton C Bell and Noel Guard for the graphic novel The Industrialist on December 14th
Enjoyed this article? Share it!