Posted in: Comics | Tagged: avatar press, caligula, crossed, david lapham, ferals, german nobile, historical, horror, indie, small press
---
Avatar Plug of the Week: Caligula #6 Staff writer Keith Davidsen writes for Bleeding Cool.
One of the greatest strengths of David Lapham as a writer is his ability to be unpredictable. When you pick up his work on Stray Bullets, or Young Liars, or Crossed: Psychopath, you never know where the next issue's going to take you, who will die or who will triumph. This week's release of Caligula #6, the final issue of a spectacular horror miniseries, is the perfect example. The twists and turns as this terrifying tale comes to an end are going to surprise you, guaranteed!
Caligula brought us back to ancient Rome, once a golden era, but now tarnished as the most feared emperor in all history paved the streets with blood. The first issue introduced Junius, a young assassin who infiltrates Caligula's court in an attempt to avenge his murdered family. The result? Psychological terror that builds issue by issue, atrocity after atrocity. Caligula cannot be killed by any mortal means, and he wields his fearsome political and arcane power to suit whatever sadistic whim comes to mind. Absorbed into Caligula's inner circle and tasked to record the emperor's insane gospel and hedonistic acts, will Junius be able to decipher the supernatural secrets of this mad despot and free Rome from his insanity?
We've placed a preview of Caligula's final chapter below for you to enjoy.
David Lapham drags his fans into the darkest corners of Rome's history and dares you to stare down the madness within. The art by German Nobile is gorgeous and makes the final, gruesome chapter of Caligula truly epic. Two standard cover variants of Caligula #6 will be on store shelves today: a Regular cover by Jacen Burrows (Crossed: Badlands, Neonomicon) and a Wraparound cover by series artist German Nobile.
CALIGULA #6 (of 6) Regular Edition
$3.99 Retail, Cover by Jacen Burrows
Diamond Item Code: OCT110851
CALIGULA #6 (of 6) Wraparound Edition
$3.99 Retail, Cover by German Nobile
Diamond Item Code: OCT110852
---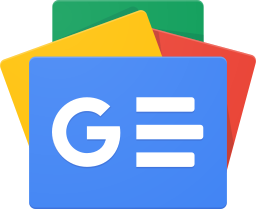 Stay up-to-date and support the site by following Bleeding Cool on Google News today!