Avengers #22 Just Realised There's a Helstrom TV Show Coming Soon
Marvel's Helstrom, or simply Helstrom, is an upcoming Hulu TV show for 2020, about Marvel character, Daimon Hellstrom and Ana Hellstrom.Or Helstrom now, I suppose. It was Hellstorm at one point.They are described as the son and daughter of "a mysterious and powerful serial killer" who "track down the terrorizing worst of humanity". Paul Zbyszewski will serve as showrunner and executive producer.
Still the Son (and daughter) or Satan? Unknown. But as Marvel Comics ramps up Ghost Rider in the months to come, including the current Avengers storyline, a new Beware The Ghost Rider series, a Marvel Tales: Ghost Rider, a Sinners Beware tease for October, a Long Live The King? teaser and a December event… with Avengers #22 today kicking off the Hell Race storyline, it looks like a certain Son Of Satan is returning as well.
He's already planned to be in the upcoming Strikeforce series alongside Blade, Angela, Winter Soldier, Spider-Woman, Wiccan and Monica Rambeau, but he appears today a little early…
He's had a number of appearances over the years. Like this.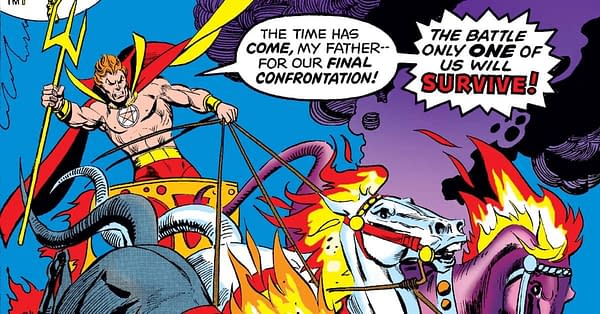 And this.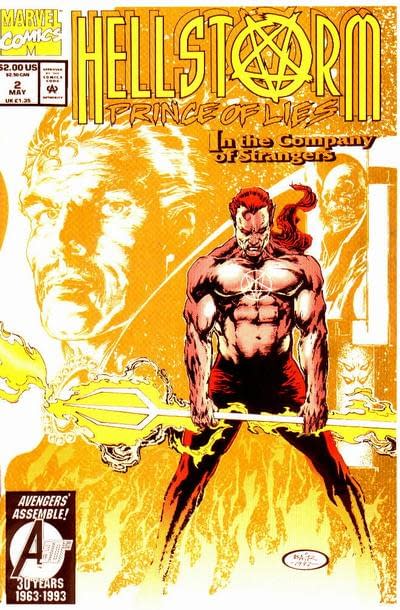 And this.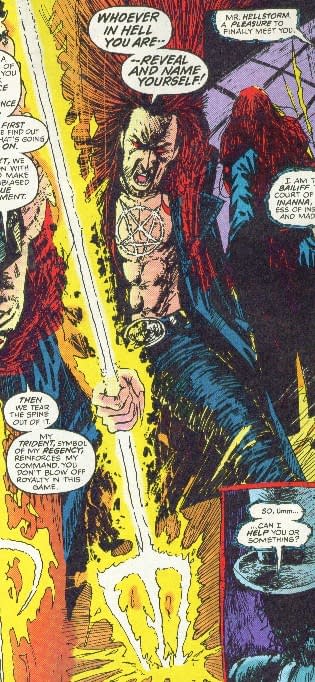 And soon, this. Up top.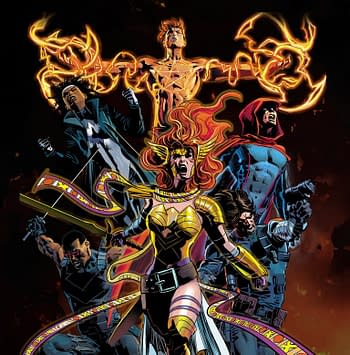 But someone has been at the demonic razors for this look…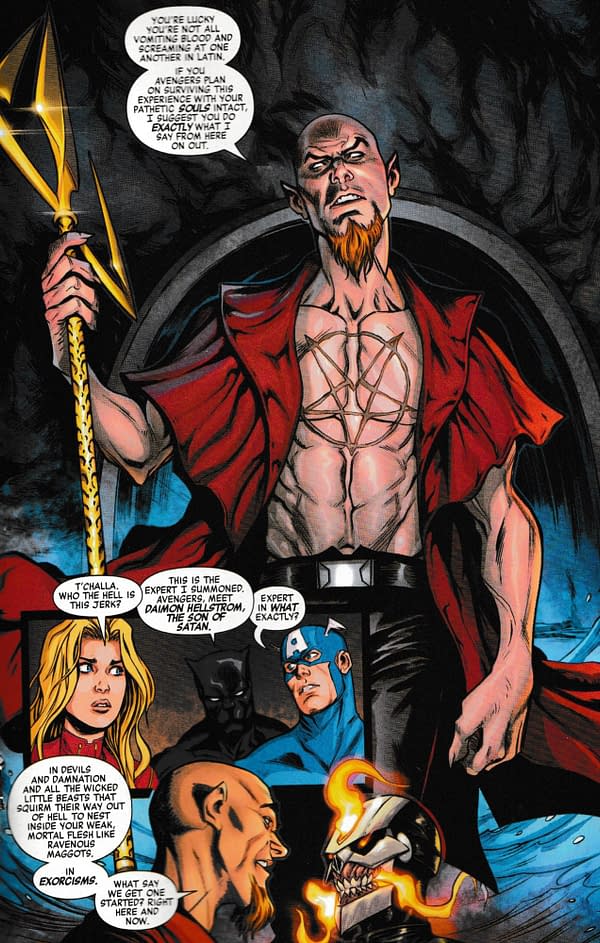 Meanwhile, the Avengers also makes a discovery…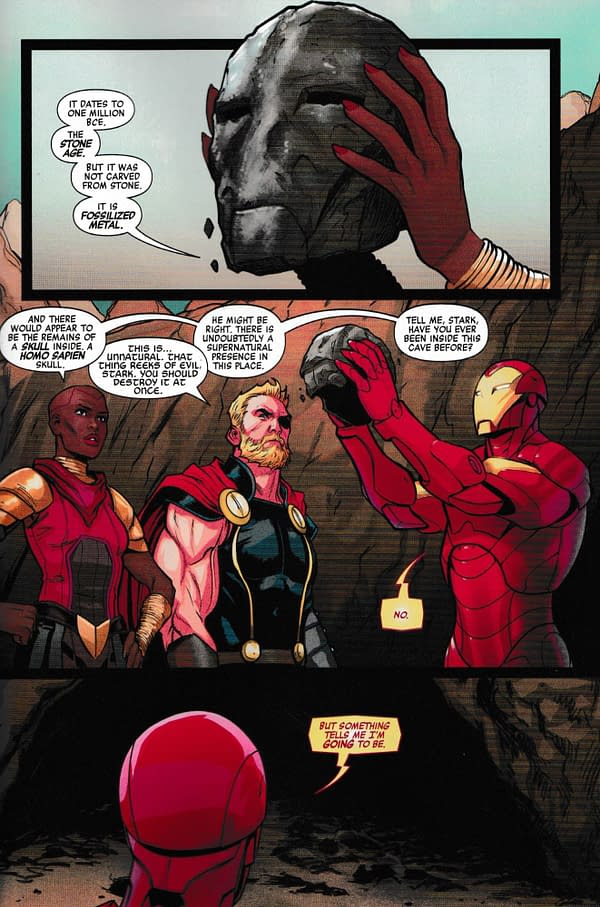 Which may do a lot to tie into a certain Free Comic Book Day Avengers issue which we'd all but forgotten about by now.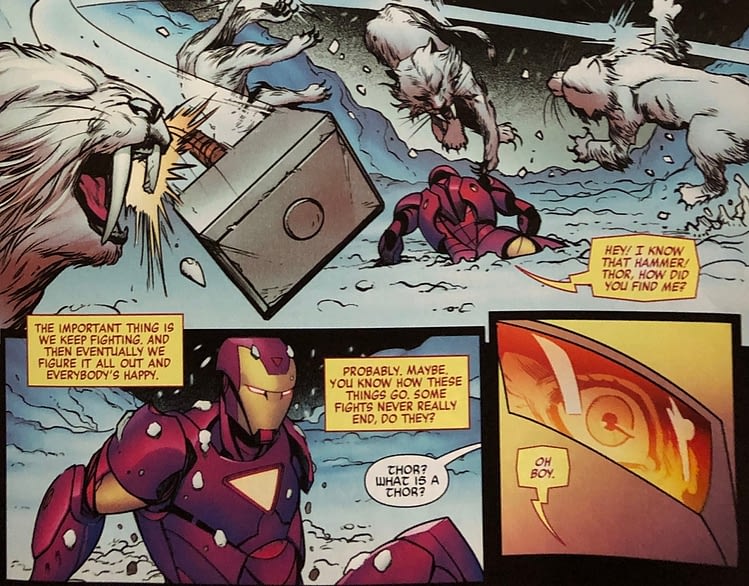 And for those of you reading today's Captain America, that may tie in as well…
AVENGERS #22
(W) Jason Aaron (A) Alberto Alburquerque (A/CA) Stefano Caselli
THE CHALLENGE OF THE GHOST RIDERS STARTS HERE! Robbie Reyes wants to get rid of the flame-headed monster inside him. So it's time to do the common sense thing: perform an exorcism on his car. Only problem is, Johnny Blaze, the king of Hell, has some plans of his own for the newest Ghost Rider and his Avengers friends.
Rated T+In Shops: Jul 31, 2019
SRP: $3.99