Mice Templar's Bryan JL Glass And Victor Santos Bring Furious To Dark Horse Comics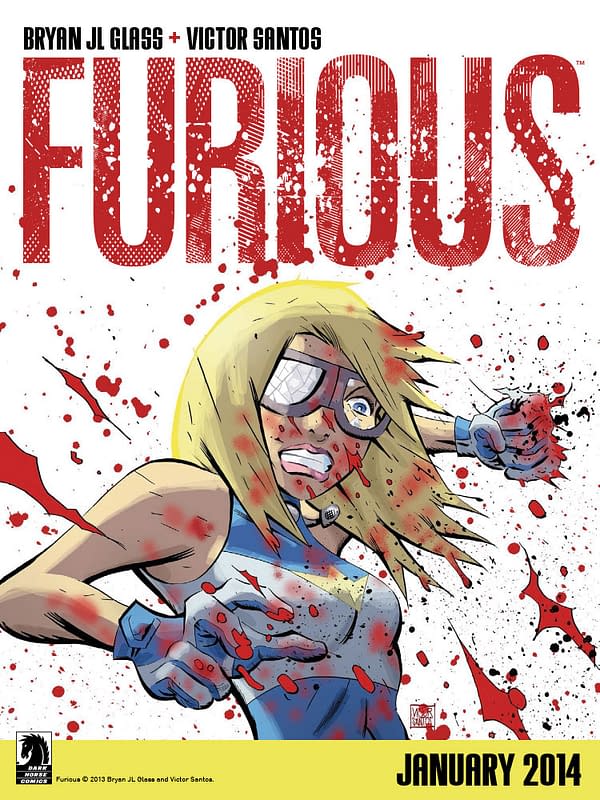 Bryan JL Glass and Victor Santos are launching Furious, a creator owned superhero comic, from Dark Horse Comics.
Announced for Baltimore Comic Con, Bryan describes his lead as;
Furious, the character, is driven by the same outrage and anger we all feel toward injustice, but as a superheroine she realizes she actually has the power to do something about it. But no matter how noble the intention, there's always a price to pay for reckless action.
The bumf reads;
Staring into a fractured mirror of her life, the world's first superhero, Furious, seeks to atone for her past sins by doling out rage-fueled justice! But the spotlight of our celebrity-obsessed media threatens to undo her noblest efforts and expose her true identity before she can achieve redemption.
Furious will appear in December's Dark Horse Presents, then Furious #1 in January.
Here's how it was teased…