Posted in: Batman, Comics, DC Comics | Tagged: batman sitting, harley quinn
---
What Was All That About Batman Sitting Down in Harley Quinn S02E05?
Harley Quinn season 2 episode 5 got plenty of comments for a) being basically an adult Batman cartoon and b) parodying the audience of barely Quinn – especially those who hate watch it, but one moment from the final act (video below) got me giggling the most. It was the freaking-out Jim Gordon meeting the broken and beaten Batman on the roof, with Batman sitting down, putting a brave face on the situation. Not seeing what the fuss is all about.
This tied into a now semi-famous interview and long-deleted Bleeding Cool comment thread where the writer Paul Jenkins talked about his conflicts with DC Comics editorial. He told Bleeding Cool readers about the Batman sitting moment.
I would like to relay an editorial comment that I received near the end of my time writing the Dark Knight New 52 series. In one scene, I had written that Batman is sitting on a rooftop during an intense conversation, close to a person who has been injured. The editorial comment: "We're not sure you are "getting" the character because it's common knowledge that Batman never sits down." This, mind you, after I had made it clear I was not going to rewrite material for the umpteenth time after it had already been approved.

Now aside from the fact that Batman could just as easily sit on his haunches as anything, if writing the character sitting down shows a basic lack of understanding of the character then I guess Alan Moore didn't understand the character in Killing Joke:

And obviously Frank Miller missed out on the point during his Dark Knight Strikes Again series:

And, of course, Batman never sits down when he is in the Bat Cave looking at all those monitors. I think, perhaps, that if editorial comments are focused around, say, a character's penchant for standing up as opposed to, say, the interactions between characters or the flow and structure of the story then the people behind such comments are missing the point. The requisite qualification for being a good editor does not have to be a degree in English (though that might help) but neither should it be a ridiculous adherence to past continuity, especially not a haphazard and inaccurate one.
It pretty much went viral after that and years later seems to have inspired a scene in Harley Quinn. Here is the clip from the show, along with some examples of Batman sitting down from across the decades… and it all began on Bleeding Cool.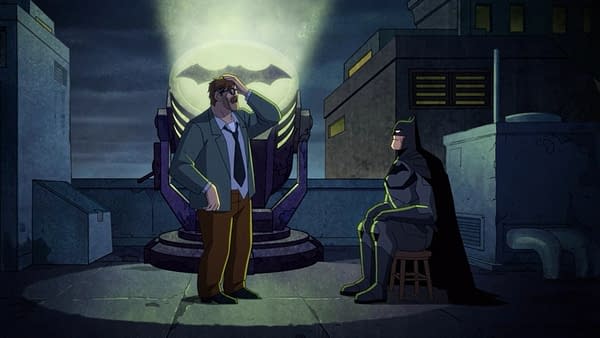 ---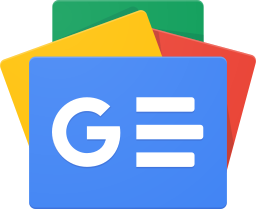 Stay up-to-date and support the site by following Bleeding Cool on Google News today!