Joseph Glass writes;
This year's NYCC saw the launch of Battling Boy for comics legend Paul Pope. I had the chance to have a quick chat with Paul about his new book, and why he wanted to make an all ages title in today's comic book market.
Paul, obviously, you've been working in comics for a while now. What made you realize that now was the time for Battling Boy? What was the impetus for doing it now?
I wanted to do a comic featuring a kid superhero which is superficially aimed at an audience of young readers, the same age as the superhero kids in the book. There's a boy and a girl superhero in Battling Boy, so the audience is both boys and girls, but I also made sure the book doesn't write down to kids, meaning, the story is also for the people who have been reading my more mature work. There is some bite and some swagger in BB. It's a story which can appeal to adults too, especially if we're talking adults who read Heavy Metal magazine or got into vintage Jack Kirby comics.
You've said that Battling Boy is designed and aimed at a younger audience. What kind of restrictions, if any, has that had in your own usual style of work?
I knew early on I wouldn't have any really gory scenes of murder, I wouldn't have any swearing or cursing, and I wouldn't write down to kids or present some fake notion that things will be OK if you just vanquish the bad guys. There is still action and violence and even a death, but it is dealt with in a sort of classic manner. I remember as a kid of about 6 or 7, I really loved the origin of Doctor Doom, and there is a scene in there where Doom causes a botched science lab explosion, which leads his disfiguration and his madness. That was a heavy notion, but handled in a way which was OK for kids.
Whilst aimed at a younger audience, is Battling Boy still accessible to your usual older audience?
Yes, the book is littered with references to comics adult readers will be able to identify, and it also functions in a universe which "feels" like a cross between '30s Universal/RKO pulp serials, Kirby's 4th World books, vintage Silver Age comics, and, again, classic Heavy Metal comics. And I wrote and drew it as I would any of my other projects, I just steered clear of ultra-violence and what we used to call "locker room banter".
Why do you feel that modern comics aren't accessible to kids anymore?
It's not that I don't think modern comics aren't accessible to kids, they can be. I just wanted to do something which has all of the cool stuff I remember loving from Silver Age comics and Heavy Metal. I wanted to do a story which had that, but the story is accessible for young readers as well.
Do you think this is alienating a new audience for the medium?
We all know many modern comics are aimed at readers who started in the Silver and Bronze Age. Guys my age at least (I am 43). I want to make material which will get new readers hooked on comics for life. Many of the kids I am meeting at seeing Battling Boy and I can tell it is their first comic book. That's cool, it's assuring future readers.
What are the major themes of Battling Boy?
That's a broad question, but I'll take a shot at it. Trust, friendship, fear…finding your own potential away from your parents. Also, myth and technology clashing, explored within the framework of classic superhero comics.
Battling Boy tackles these themes with ease. It's a strong story about that point in your life where you really start becoming your own person, and how scary that can be. In fact, it feels as relatable to someone going to college, or moving to a new city as an adult as it does to being a teenager and finding your feet in the world.
As you can imagine, the art is gorgeous. It feels raw yet beautifully realised, and the design is wonderfully quirky and definitely reminiscent of a Jack Kirby book or Silver Age title. For an older reader, it brings a kind of nostalgic feeling that draws you in; to a new, young reader, it just seems accessible and exciting. In fact, the world feels really believable and lived in.
If I had one gripe with the whole thing, it's that it feels a little short. It feels like an oversized first issue, rather than a complete graphic novel story. Its obvious Pope wants to continue the story with future volumes, and I eagerly anticipate them, but partly this is because this entry in the potential series felt like it could have done with a bit longer to tie up a few more of the plot threads. If this turned out to be the only entry, it'd feel very much left up in the air.
As for meeting its aim of attracting new, young readers to the medium, I'd say it hits the mark. I'd readily suggest this to any parent looking for a first comic for their kid, and I think it will certainly get its hooks into any reader, young and old alike.
Written by Bleeding Cool contributor, creator of ThePride and co-writer of horror-comedy series Stiffs, Joe Glass.
---
---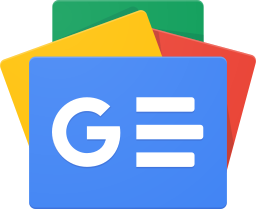 Stay up-to-date and support the site by following Bleeding Cool on Google News today!