Here are Brian Michael Bendis's two new Jinxworld titles to accompany the old titles finding a new home at DC Comics.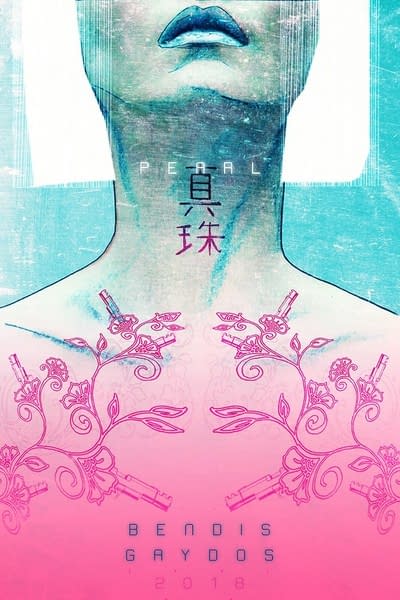 Pearl with Michael Gaydos, co-creator with Bendis of Jessica Jones, for August.
Pearl is a story about finding out and embracing who you are, not what you were born to be. This sweeping, epic romance is set against the violent backdrop of warring Yakuza factions in modern-day San Francisco.

Pearl is a very special tattoo artist and accidental assassin whose life is turned upside down when she falls for her counterpart from a rival faction. Realizing that they're both products of a hellish environment with few prospects for real happiness, Pearl and her new lover are determined to escape this life and chart their own fates together.
And Cover with David Mack from Daredevil, out in autumn.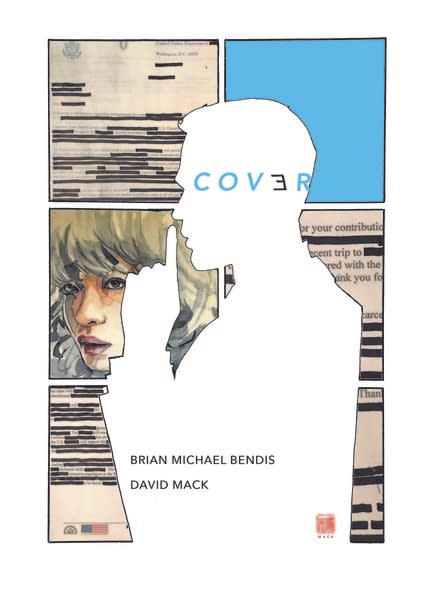 Based on a true story, the intelligence community figures out that the traveling band of social misfits who make comic books are an exact match to the profiles of candidates recruited for intelligence and counterintelligence gathering. A very well-known comics creator is recruited by the agency to live a double life as a spy. And convention season is upon us. With a nod to films like Confessions of a Dangerous Mind and The In-Laws, this comic celebrates comics, comic creators, readers and of course, spies.
And DC Comics will be reprinting the entirety of the Jinxworld line, digitally and in print. With the first issues of five titles available for free digitally right now… Powers, Scarlet, United States of Murder Inc., Brilliant, and Takio.

Enjoyed this article? Share it!