This week sees the release of Action Comics #1000.
Bleeding Cool has seen the final page of Brian Michael Bendis, Jim Lee, and Scott Williams's first story that leads into Man of Steel #1.
And yes, we can confirm, it reveals something that changes the very origin of Superman. You know, the one that Jerry Siegel and Joe Shuster originated in their first page in Action Comics #1.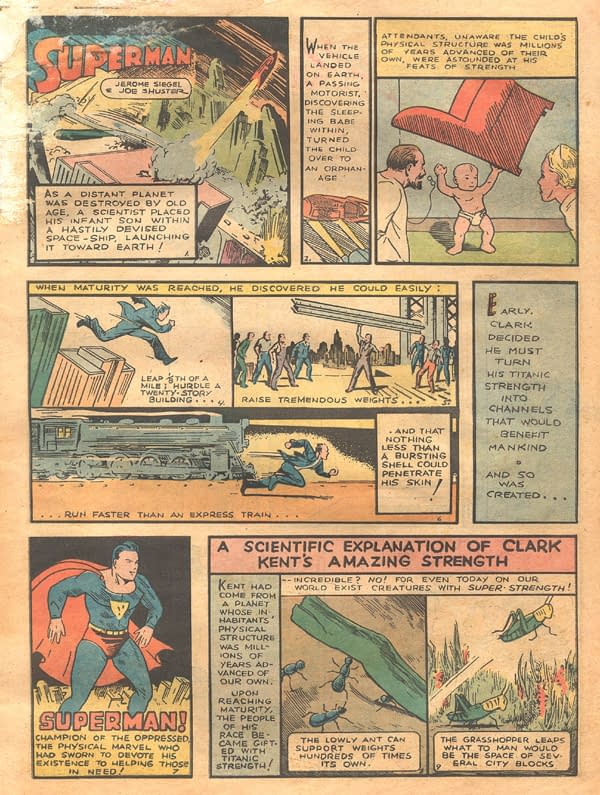 That Grant Morrison and Frank Quitely put so succinctly in All-Star Superman #1.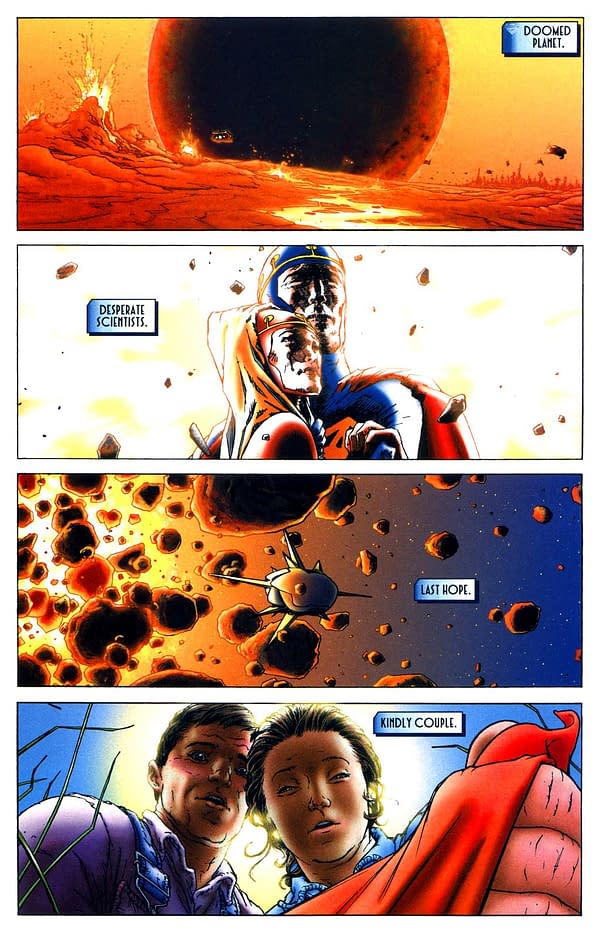 That Richard Donner spent way too long on. Seriously, the movie is a third over before Christopher Reeve even makes an appearance. And that Donner's once-assistant Geoff Johns has been messing with, courtesy of Doctor Manhattan.
Well, this doesn't have any Watchmen/DC Rebirth/Button/Doomsday Clock relevance that I can see. But it does go right back to the beginning, change something important and potentially everything you thought — everything everyone thought about Superman's origins — is wrong.
John Byrne made changes to Superman's origins in his Man of Steel series in 1986.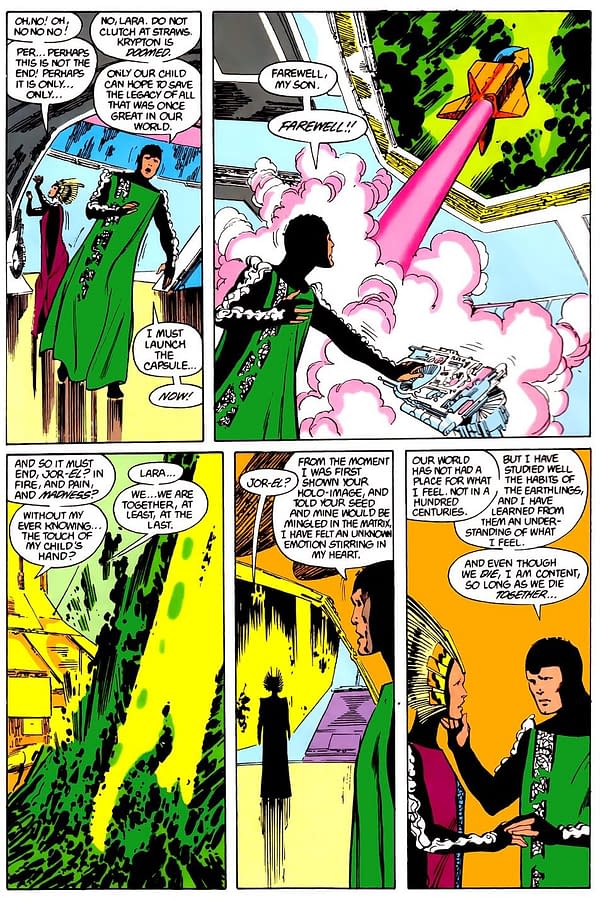 So it seems is Bendis… do watch out for spoilers.
ACTION COMICS #1000
(W) Various (A) Various (CA) Jim Lee, Scott Williams
Retailers: This issue will ship with ten covers. Please see the order form for details.
Celebrate 1000 issues of Action Comics with an all-star lineup of top talent as they pay tribute to the comic that started it all! From today's explosive action to a previously unpublished tale illustrated by the legendary Curt Swan to the Man of Tomorrow's future-this very special, oversized issue presents the best of the best in Superman stories!
FEATURING ALL-NEW ART AND STORIES BY:
• BRIAN MICHAEL BENDIS
• JOHN CASSADAY
• OLIVIER COIPEL
• PAUL DINI
• JOSE LUIS GARCIA-LOPEZ
• PATRICK GLEASON
• BUTCH GUICE
• GEOFF JOHNS
• DAN JURGENS
• TOM KING
• JIM LEE
• CLAY MANN
• BRAD MELTZER
• JERRY ORDWAY
• TIM SALE
• LOUISE SIMONSON
• SCOTT SNYDER
• CURT SWAN
• PETER J. TOMASI
• MARV WOLFMAN
…AND MORE!
DECADES-SPANNING OPEN-TO-ORDER VARIANT COVERS BY:
• STEVE RUDE (1930s)
• MICHAEL CHO (1940s)
• DAVE GIBBONS (1950s)
• MICHAEL ALLRED (1960s)
• JIM STERANKO (1970s)
• JOSHUA MIDDLETON (1980s)
• DAN JURGENS (1990s)
• LEE BERMEJO (2000s)
…PLUS A BLANK VARIANT COVER!
In Shops: Apr 18, 2018
SRP: $7.99
Here's a look at the first four pages again by Bendis and Jim Lee:
Enjoyed this article? Share it!