The Best Laid Plans of Mice and Supermen
Brian Bendis' arrival at DC Comics, taking over Superman and Action Comics as monthly titles after a Man Of Steel six-weekly series does seem to have changed existing plans considerably.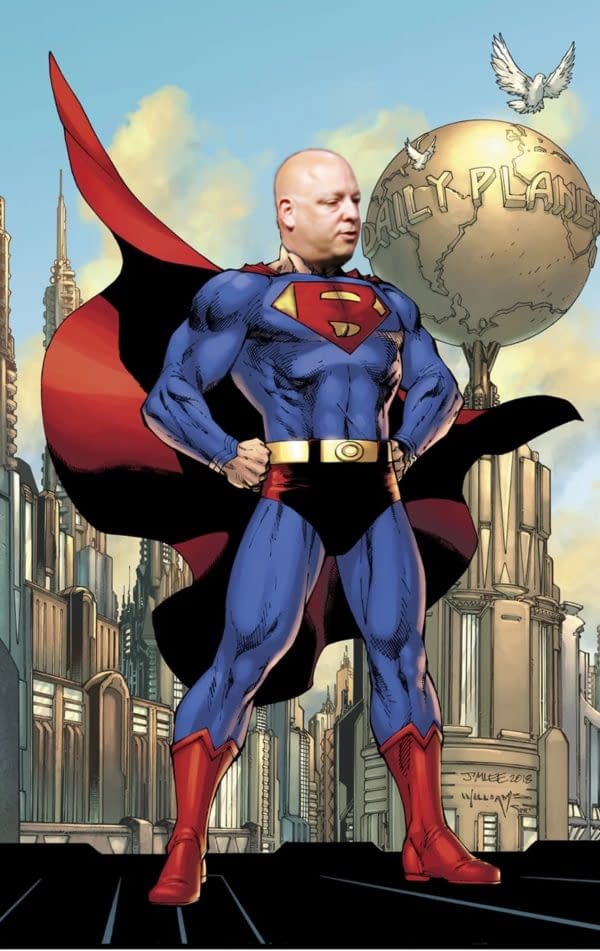 While Patrick Gleason remains as artist, on Action Comics #1001 at least, there had clearly been other plans that this move had disrupted. He had previously been co-writer and artist working with Peter Tomasi.
But now…
And then there's the Amazon listing for Action Comics Vol 6 goes
Following the world-shattering events of THE OZ EFFECT, the Man of Steel must come to terms with a new status quo in SUPERMAN: ACTION COMICS VOL. 6!

Superman has never faced a challenge like this–how will it change his relationship with Metropolis? And more importantly, with his wife, Lois Lane, and his super son, Jonathan?

Classic Superman scribe Dan Jurgens (THE DEATH OF SUPERMAN) continues his epic return to the Man of Steel in SUPERMAN: ACTION COMICS VOL. 6, collecting issues #1001-1006.
I think we can agree that this is not happening now.
I think it is unarguable that the work of Jurgens, Gleason and Tomasi has created for Superman a new comic book level of success for the character than it has enjoyed in comic books for a very long time. Restoring the marriage, giving Superman a son and exploring his own father/son relationship as well, all while doing very Supermanny things. Critically and commercially, the Superman books have been a success for DC Comics, and a marked improvement over what had come in the decades before.
And now the publisher is changing horses in mid-stream. Dan Jurgens might be the most justifiably ignored, dismissed by some as a nineties mediocre comics creator, his Superman work has completely scotched that, creating a Superman for all audiences. And now to have all of his post-Action Comics #1000 plans taken away from him, because Brian Bendis suddenly wants to write Superman now must be a gut punch. Or a punch to the red trunks.
To quote Les McQueen, "it's a shit business".
Bendis is quoted as saying "The last runs on Superman by Dan Jurgens and Peter Tomasi and Pat Gleason have been phenomenal runs, and my run will be following their runs. We're not throwing anything out, we're not abandoning anything, we're following what's been going on and taking it to surprising new areas" but also "It's some of the biggest status quo changes to Superman literally since Crisis."
So more than just getting his trunks back.
I would hope that DC Comics has a compensatory gig for Jurgens, Tomasi and Gleason. Maybe they could have a new take on Batman…
Damn it Bendis!