The Bleeding Cool Bestseller List Is Back – Venom #25 Tops The Chart
This is the Top Ten Bleeding Cool Bestseller List, as compiled by a number of comic stores from their sales on Wednesday and Thursday. That's what we used to say, but we are including Tuesdays now. It measures what are known as the "Wednesday Warriors" or the "Tuesday Titans", those who can't wait till the weekend to get this week's comics. This week, Venom #25 was leagues ahead of any of the others.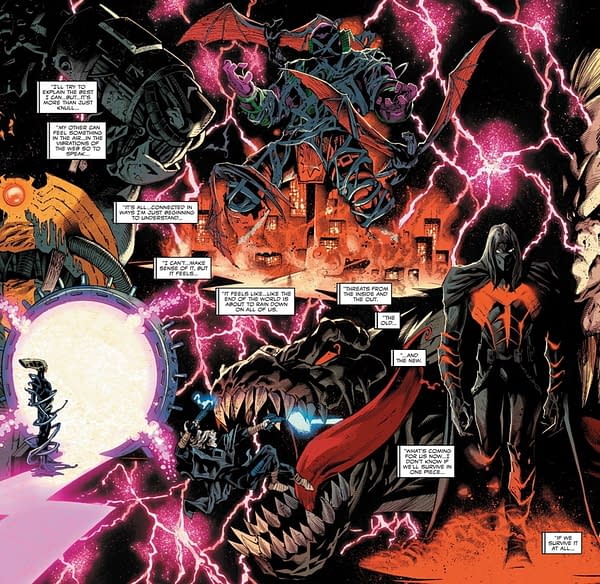 Venom #25 – Top ten bestselling comics of the week
Marvel has the top five titles, with Venom way ahead. Strong positions for Mercy and the launch of Dead Day as well.
Venom #25
Amazing Spider-Man #43
Star Wars Doctor Aphra #1
Avengers #33
Marauders #10
Justice League #45
Mirka Andolfo's Mercy #2
Joker/Harley Criminal Sanity #4
Dead Day #1
Flash #754
Thanks to the following retailers:
We welcome back some old friends – and some new faces. If you would like to contribute to the retailer charts, let me know at richjohnston@bleedingcool.com.
And this is what some of them had to say.
Rodman Comics, Iowa Houston, we a problem. After months of no Marvel titles, they failed to launch. Granted if we would have known that the "Yellow" Hulk in Marvel Adventures Avengers issue 10 would be such a big deal would could have sold a bunch of copies, though normally that title is for kids not speculators. Venom 25 did not even take the top spot. We might have a case where a lot of the Marvel fans do not know Marvel released new material. We tried to make it known through our website and Facebook page. Naturally we want them back. Star Wars Doctor Aphra bombed for us. The Star Wars fans for us want the main Star Wars book and Vader. Issue one of the newest Doctor Aphra sold less than the last issue of the previous Doctor Aphra series. Not good. DC sales are beating Marvel here in store currently due to DC putting out product sooner while Diamond was not putting out anything. Next week Marvel takes the week off for new titles. OOOOkkkkayyyy……. thank you Marvel for years of over production to cutting off your fans from product.
Comic Biz, London We're a mail order business supplying comics to our customers since 1988 through our subscription and back-issue services. This week's sales have been good due to Wednesday's releases. Back issue sales have continued to be good, probably, due to the lack of new product.
Brave New World Comics, California DEAD DAY #1 was a solid seller for us this week — we sell TMNT/MMPR very well, so attaching the writer of that series to DEAD DAY helped handsell. It's also a unique take on the zombie genre! STAR WARS: DOCTOR APHRA #1 sold very well, too. People are hungry for new Star Wars content at our store, and the pitch that she's the Galaxy Far Far Away's Indiana Jones helped moved copies. Saw a complete sell through of Mirka Andolfo's MERCY #2, and we ordered it at 90% of #1. That was surprising — we definitely under ordered that one.
Dr. No's Comics & Games SuperStore, Marietta, Georgia It may not have been the strongest Marvel week ever, but it was plenty strong enough to secure them the top five slots on this week's charts, DC's highest-placing book was Our Fighting Forces Giant #1, entirely on the strength of the Brad Metlzer-Jim Lee Batman story. Mirka Andolfo's Mercy #2 performed quite well, proving that the strong sales not he first issue were not just a speculator fluke.
Graham Crackers Comics 9 out of 12 stores were able to have customers walk into the shops this WEDNESDAY, for the first time in a LONG TIME- made for some weird sales results. Masks are required in shop, and vast majority of customers are fine with this. Nice to see customers again, talk comics and move towards a more normal life. Next WEDNESDAY sees all 12 stores opening their doors to customers for the first time in almost 2 months… looking forward to it.
Brandon's Comics, Arizona Marvel Action Avengers 10 made me change the way I had to answer my phone on Wednesday. I'm PRAYING they go to second and third print. Great idea to get these graded ASAP and be the first person on ebay with them. My Hulk customers said they don't care. They will overpay if I can get more.
Collector's Paradise Pasadena Since we just opened, this week's sales could have been bigger as we did not order enough stock. This week's product was ordered under the assumption that we would still be closed to traffic, doing only curbside pick ups. Many titles sold out and we are actively advance reordering books for the following weeks to feed supply. Also our graphic novel stock which is usually the biggest appeal of our stores, has been diminished by our mail order efforts during the crisis, and suppliers' inability to ship product to us. We are working on replenishing our inventory asap.
Notable sales:
Amazing Spider-Man #129 9.0 $750 Sold to a new customer who has also taken out a subscription.
New Mutants #98 9.2 (estimated) $328. This book rarely stays in the store more than 24 hours.
---
---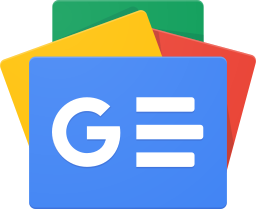 Stay up-to-date and support the site by following Bleeding Cool on Google News today!