Bill Mantlo, "Fully Aware" Of Guardians Of The The Galaxy Movie And His Role In Creating Rocket Raccoon It was as true when I saw it at San Diego and at New York last year, as it was when it went live to everyone during the Superbowl that, despite the heavy prominence given to Starlord in the Guardians Of The Galaxy trailer, the star was Rocket Raccoon.
It was exactly the dissonance between form and function that made the character so appealing when created by Bill Mantlo and Keith Giffen in the seventies, that continued so vibrantly on the screen. There were naturally echoes of Reepicheep from the Narnia Chronicles, but a repeat action laser gun is a little more savage on screen than a mouse swinging a small sword.
But I wanted to know how much of the movie, Bill Mantlo was aware of. Bill was severely brain damaged in 1992 and is in need of constant round the clock care. I recently talked to his brother and guardian, Michael Mantlo who told me,
Bill is fully aware of the upcoming "GUARDIANS OF THE GALAXY" film, and his role as the creator of what Marvel is banking on to be the MOST POPULAR CHARACTER in the film (in the words of Joe Quesada). I know that this film should be a tribute to Bill's creation, and have done all that could possibly have been done to ensure that that happens. But you need to understand that Marvel/Disney considers this film to be a GROUP EFFORT, and that ALL members of the GOTG are deserving of equal tribute. Whether Bill receives the individual attention you, or any other fan, feels he deserves can not be guaranteed, but I remain eternally hopeful. As I have said in other posts, the more successful this movie is, the more Bill will benefit in the long run.
There you are folks. Go see the film in good conscience. Hell, see it twice. And if you like Rocket like I like Rocket, like we all like Rocket, let them know…
---
---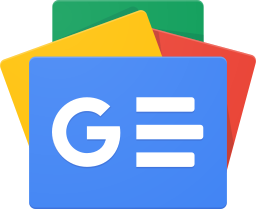 Stay up-to-date and support the site by following Bleeding Cool on Google News today!