Posted in: Comics, Review, Titan | Tagged: blade runner, Blade Runner 2019, Titan comics
---
"Blade Runner 2019" #1: The Future is Right About Now, Right? (REVIEW)
I was just a couple of pages into the new Blade Runner: 2019 comic from Titan Comics when that old, happy feeling washed over me— that feeling you get when you realize you're getting into something wonderful, something truly special. This new Blade Runner might be in the same world that Deckard lives and breathes in, but it's a slightly different street, with a much different story.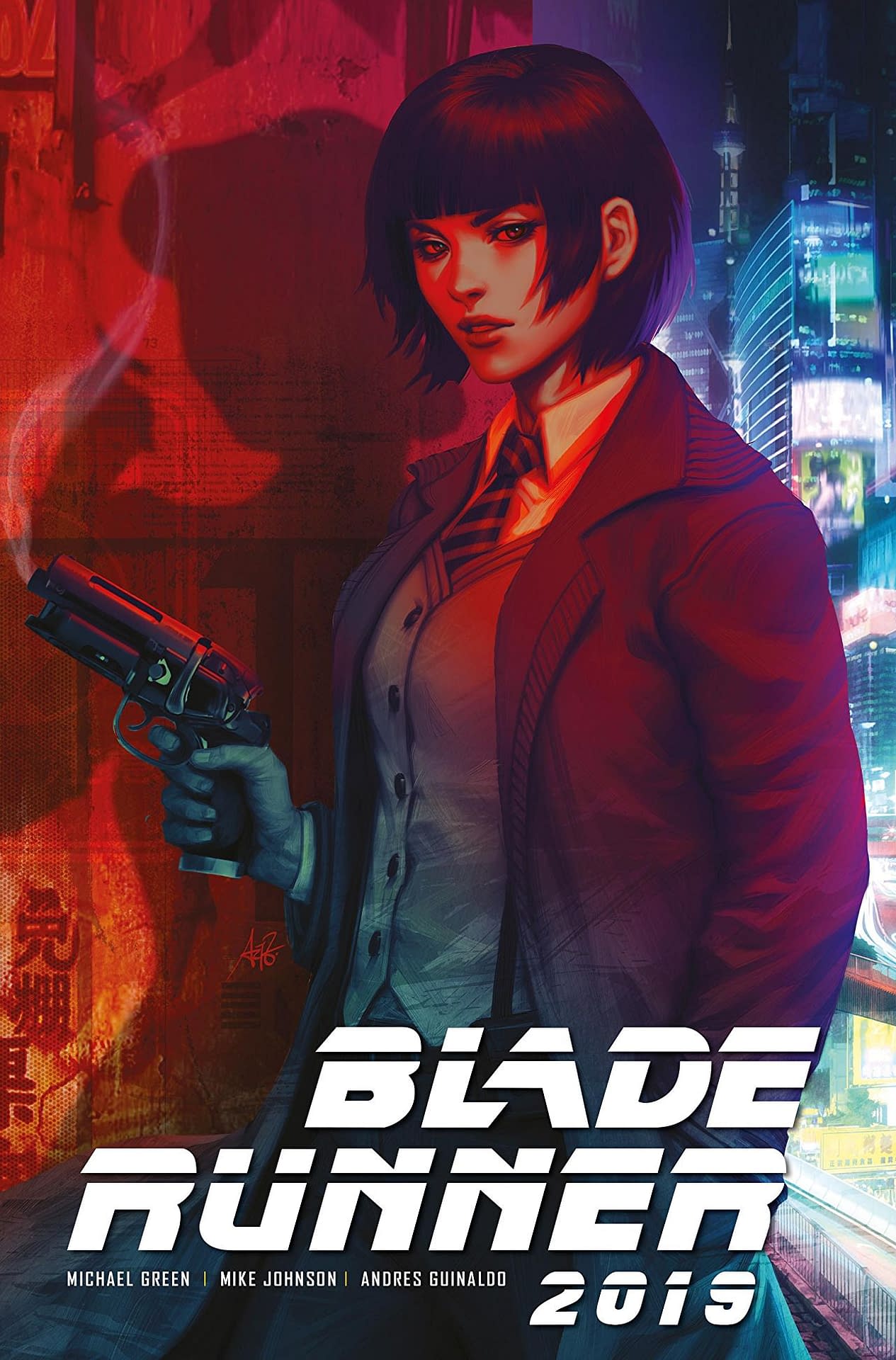 We meet Aahna Ashina, Ash to her co-workers. She's a Blade Runner, and one of the first to qualify for the gig in the first place. She's interrogating a replicant named Benny, and you immediately realize that Ash isn't really on the side of the angels. She's going to harvest Benny's organs when she's done with him, and she's curious as to how far he'll go to escape that fate.

Ash is profiting from the collector's market, selling Replicant souvenirs to the wealthy. Replicants are starting to catch on, though, and realizing that escape from the colonies to earth isn't such a great idea.
Ash ends up on a kidnapping case, and immediately finds herself over her head in the investigation. There are twists and turns to the case that she doesn't see coming, but she's still the right person for the job. She's from the streets. People know her. She can get things done.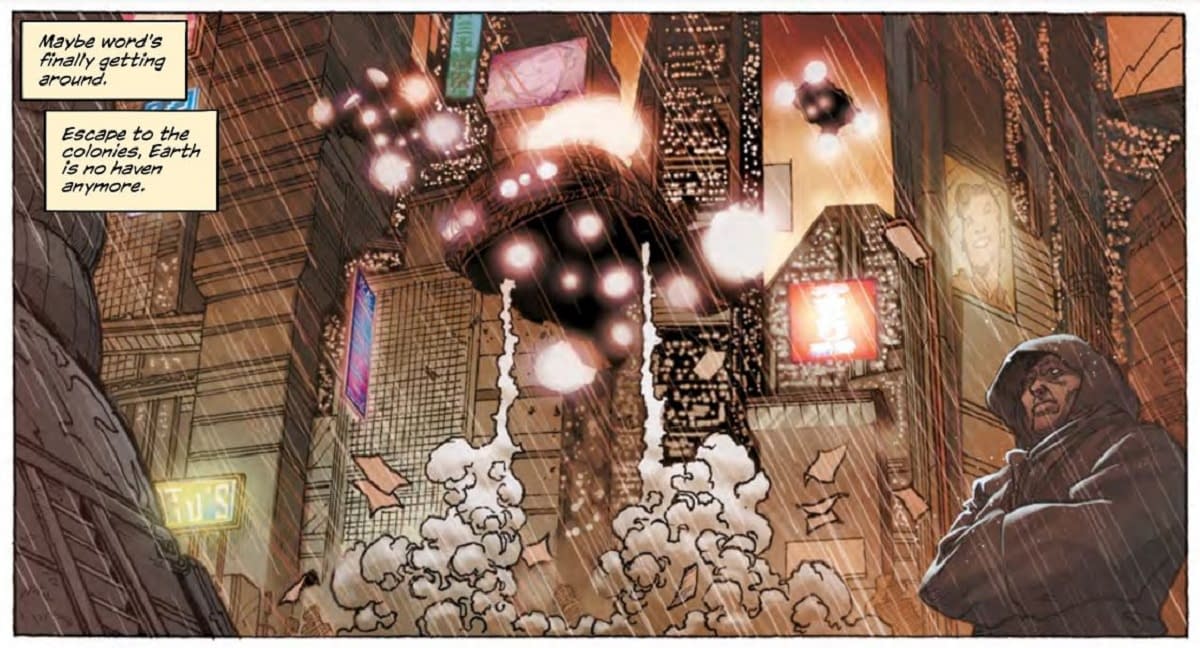 This take on Blade Runner is an instant classic. Michael Green and Mike Johnson manage to conjure up that hard-boiled, future noir feeling that made the original movie so fantastic, and Andres Guinaldo pulls off some artwork here that will make your eyes, replicant or not, very very happy. Marco Lesko adds the perfect color palette to the entire affair— it's everything I could have wanted in a Blade Runner story. It's new, it's original, but you know the terrain. I love it.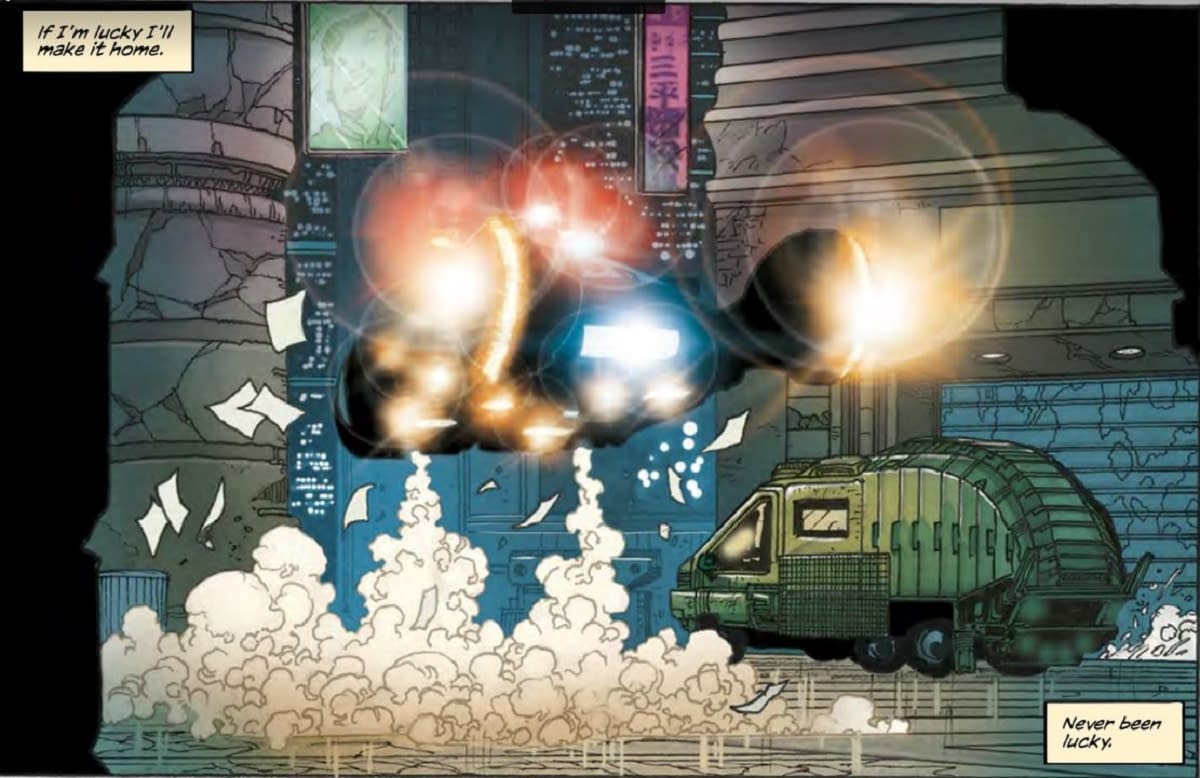 This is a must-read title, especially for fans of the original movie who are looking to visit the Los Angeles of Blade Runner one more time.
[rwp_box_recap id="0"]
---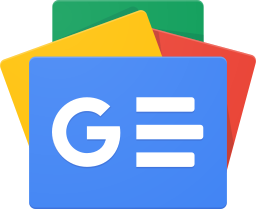 Stay up-to-date and support the site by following Bleeding Cool on Google News today!