Bleeding Cool Bestseller List – 11th December 2016 This is the Top Ten Bleeding Cool Bestseller List, as compiled by a number of comic stores from their sales on Wednesday and Thursday. It measures what are known as the "Wednesday Warriors", those who can't wait to the weekend to get this week's comics. We salute you, and the keenness you bring to your passion.
And despite the November share of sales to retailers, the numbers of actual sales that retailers continue to report favour DC. And while Batman and Justice League are no surprise, Superman still continues to do a lot better than historically. And, yes, The Walking Dead beats out every Marvel title too, including Clone Conspiracy…
1. Batman #12
2. Justice League #10
3. Superman #12
4. Walking Dead #161
5. Clone Conspiracy #3
6. Star Wars: Dr Aphra #1
7. Unworthy Thor #2
8. Nightwing #10
9. Harley Quinn #9
10. Green Lanterns #12
Thanks to the following retailers
Rodman Comics of Ankeny, Iowa
Fat Jack's Comicrypt of Philadelphia, Pennsylvania
Yesteryear Comics of San Diego, California
Dr. No's Comics & Games Superstore of Marietta, Georgia
Famous Faces & Funnies of West Melbourne, FL
Ssalefish Comics of Winston-Salem, NC
Comics, Games & Coffee of Chichester PO
Graham Crackers Comics – 11 locations in the Mid-West
G-Mart Comic Books of Champaign, IL
Who had this to say,
How long will Rebirth continue to dominate? 70% of the top 10. Pretty much every week.

Batman actually increased in the number of copies sold this week from his last issue. Batman easily took the top spot. Justice League still is a huge seller for us even 10 issues in. Star Wars Doctor Aphra was solid at third place but no where near previous Marvel Star Wars first issues. Why was Darth Vader canned a month before he is on the big screen in Star Wars Rogues One? Does Marvel not want comic shops to make money? DC owns the top top ten with 7 titles. Marvel two (way to sneak in there Unworthy Thor) and Image 1 with Walking Dead. 10 or more issues in with Rebirth doing well. Might be time to rethink the yearly re numbering Marvel and try to have actual ongoing titles that last more than a year?

Strong week for sales. Nearly our entire order of Clone Conspiracy was shorted by Diamond. All that really affected was Marvel having 2 books on the list instead of 3. DC dominates by virtue of Marvel releasing very few heavy hitter books this week. Slapstick, Nova, and Champions (again) are barely blips on the radar. DC has done what I thought impossible during the n52 era- make people want to read Superman books. Avengers is our #2 book this week. I have a feeling more out of habit and obligation than genuine excitement. Doctor Aphra had stronger sales than I expected putting it at #7. My favorite book of the week was Ringside #8.

Marvel's best week out of the gates for a couple of months with us, although for the full week DC will catch up over the weekend. Just outside the top 10 – Predator/Dredd/Aliens #3 which has been selling well from the shelves while waiting for this delayed issue – Motor Crush also nearly there as well :)

Walking Dead led this week with a new issue and the Lucille bat replica toy. We offered a bundle deal of Nova #1 and Slapstick #1 for just $4.99 and only a small number of people took us up on it. However Nova #1 was our number 7 books. My initial reaction is that Slapstick can slap on off to an early cancellation. Over the store was busy and business this week was strong.

We sold an Amazing Spiderman 1 CGC 3.5 SS signed by Stan Lee for $4600. That doesn't happen often. We also moved a lot of Local Comic Shop Day items as that event and its exclusives start to catch the attention of our customers.

DC continues its stranglehold on the top ten in our store, taking eight of slots (including the first seven positions). Marvel got one book in our top ten–and that was Doctor Aphra, which means that no Marvel Universe title could make the charts (and in fact, DC's Cyborg took our eleventh place position, meaning that every DC Rebirth title outsold every Marvel Universe title; the best-selling Marvel Universe title was Unworthy Thor because customers want the original characters back). Marvel offered hefty free overships of several books, but we won't sell through our base order, so we'll never sell those overship copies. Rather than overshipping books that customers don't enjoy, Marvel should put the effort into creating the books that buyers want.

Batman and Spider-Man dominated our back issue sales this week.

Star Wars Dr Aphra #1 was the top book of the week….hey Marvel did you hear that. Star Wars comics=top spot on sales charts…can i get an office with a view and six figure salary since apparently that simple equation is like rocket science at your building and i seem to be the only one that has a degree decent enough to figure out that mathematical formula.$$$.
P.S Batman did really well as usual.

X-Men and Flash back-issues did really well. Plus a customer said that i was the only one that had a decent selection of Harley Quinn in the immediate area….weird. Also some guy bought 30 copies of Reborn #1….thanks.

The overall November sales charts are telling a different story than what we're seeing in my store, here at FFF. Including the extra free copies that Marvel is sending to stores (thanks Marvel!), to level off the giant dips from first issue sales to actually ordering closer to what we're selling for the second issues and beyond, Marvel is shipping more books to stores, but I'm not sure how many of these are actually selling to fans. Over here, it's a really low number on most of the Marvel books. Even the books I'm really enjoying like Jessica Jones, Great Lakes Avengers and others haven't really caught with our regulars. And there are almost no new customers to speak of, with this first exception so far that just happened: A new mid teenage girl finally came in to buy Champions 1 and 2 this week, (and Future Quest 3), but I believe that's the first new customer we've seen coming in asking about a Marvel Now book since the relaunches started, and our average week sees over 600 transactions. We see dozens of new faces every day, but rarely do they specifically come in asking for a Marvel or DC book (past the first few months of DC Rebirth, where it was tons of new people, many are now regulars, with or without folders). We do have new people wander in, or looking for Walking Dead and even indy stuff that was recommended by a friend, or something they saw on our Facebook, but Marvel isn't bringing in a lot of new fans so far this year.

Our store's weekly Top 10 is 7 DC, 2 Marvel and 1 Image, looking like this: Batman, JL, Superman, Walking Dead, GLs, Clone Conspiracy, Nightwing, GA, HQ, and Aphra. Just factoring in sales from the first few days of sales, my top 10 alone, I'm selling 5.36 DC books for every Marvel book (just in my top 10). Factoring in all my top 20, which is more fair and closer to reality, we're still looking at selling 2.15 DC for every Marvel book. Going deeper down the rabbit hole with all Marvel vs all DC in the first few days of sales so far since Wednesday, it goes back up to 2.61 DC books to every Marvel book sold in just the first few days of sales. Every store is different, but this is pretty consistent with what we've seen the last few months. Once the rest of Marvel's number ones fade away in the next month or two, I think the overall sales charts will be a little closer to 38% for both of the big two in the near future.

Batman Annual and Han Solo 5 were strong enough to reach my top 20 on their second week of release at spots 16 and 20.

Dr Aphra is doing okay, but not amazing so far. Hopefully Rogue One next week will give it a bigger boost, Champions isn't the breakout hit that Marvel wants it to be, and it's tied with Death of Hawkman in our store, which is a pretty low level DC book, both in our 17th bestselling spot so far this week.

I do see other comic stores talking about how rough they're doing this year, but if they keep spending money chasing stupid variants, first issues no one wants, and other nonsense, then I don't think they'll recover, and that sucks. I want the industry to succeed, and I don't want to see stores closing. Maybe they're backing the wrong horse. We're having our best year yet in our 23 year history, and we're up about 10% over last year, with most of the holiday shopping season still to go. Doing this weekly sales list for Bleeding Cool shows what people are really excited about in our store that they race in to grab in the first few days, and it's really helped to refine my ordering a bit. Between this and weekly Final Order Cutoff (FOC) numbers through our point of sale system, there were some definite surprises on what we thought we would sell more of than we did. I'm super thankful for FOC and the ability to cut titles that are losing customers all the time. As long as you're supporting the books you're enjoying and not just buying books out of habit, you're doing your part to shape a better industry. Let's hope we see Marvel focus more soon, with less books, better books (and cheaper books) to help the industry regain focus.

We sold several Saga back issues to a customer who dove into the TPBs and wants to fill in the single issues for his collection. We have Saga 13 and up still at cover price, so he hasn't dove into the expensive ones yet. We are still moving Walking Dead back issues fairly well and keep selling any Negan or Lucille merchandise we can get pretty quickly. People love to hate that character.

We're still selling okay on Fantastic Four, Punisher, Batman, Superman and Nightwing back issues lately. Some older Harley Quinn issues have been moving as well. We still sell an occasional Sonic The Hedgehog, although it's slowed a lot, and had a kid super happy to leave with a Giant Sized Little Marvel AVX issues today, one of their most fun books in years.
---
---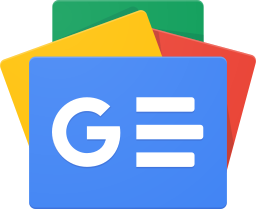 Stay up-to-date and support the site by following Bleeding Cool on Google News today!