This is the Top Ten Bleeding Cool Bestseller List, as compiled by a number of comic stores from their sales on Wednesday and Thursday. It measures what are known as the "Wednesday Warriors", those who can't wait till the weekend to get this week's comics. This was a weirder week, with DC Comics publishing nothing, and Marvel Comics having four titles – one of which was the ten dollar Incoming…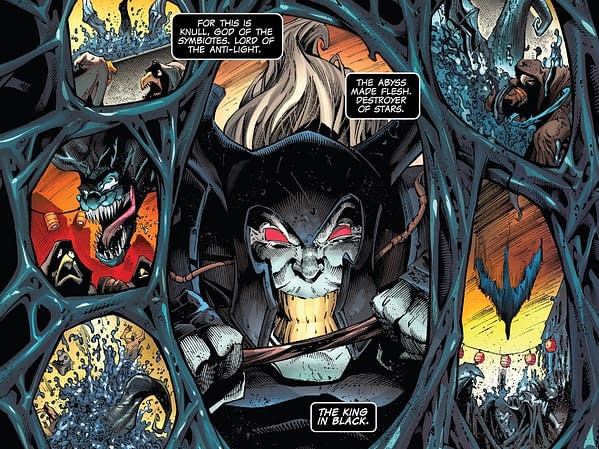 Top ten bestselling comics of the week
Incoming #1
Venom #21
Doctor Strange: Surgeon Supreme #1
Sonic the Hedgehog #24
Criminal #11
Spider-Ham #1
New Mutants #4
X-Force #4
Doomsday Clock #12
Red Sonja Vampirella Betty Veronica #7
Thanks to the following retailers…
If you would like to contribute to the retailer charts, let me know at richjohnston@bleedingcool.com. Probably have a few more folk and folk returning in the New Year…
Who had this to say…
Very glad we had a day after Christmas sale. It would have been a very weak sales week with so few titles. Doctor Strange took the top spot, the "secret" variant cover was a surprise. Incoming benefited Thursday from our 20 percent off sale. People were less than thrilled about a new $9.99 book from Marvel. No one has bought a copy of it other than when it was 20 percent off. The end of the 2019 year is so close. Time does indeed fly when you are having fun.
—-
Not much for sale this week, so not much to say. DC didn't have any titles, so the only real contenders were a smattering of Marvel books and indie titles. The Dr. Strange relaunch didn't get much attention, nor did Spider-Ham or Incoming, and the week was overwhelmingly won by Venom.
—-
Very, very little was released this week (in stark contrast to last week, when seemingly *everything* hit the shelves) so more than half our list is comprised of the previous week's titles.
Our top performers are all new though, with Marvel's big set-up-the-year book INCOMING as our top seller. Just behind that we see this week's issues of VENOM and CRIMINAL.
Down in the bottom third of the list we've got the first issue of the new DR STRANGE series.
Everything else is old news. The finale of DOOMSDAY CLOCK is continuing to sell well, as are the most recent issues of the various X-titles.
Notable sales:
Iron Man #1 F $200
X-Men #7 VG $225
Amazing Spider-Man #300 9.6 $750
Enjoyed this article? Share it!