Bone's Jeff Smith Introduces A Vampire To Hollywood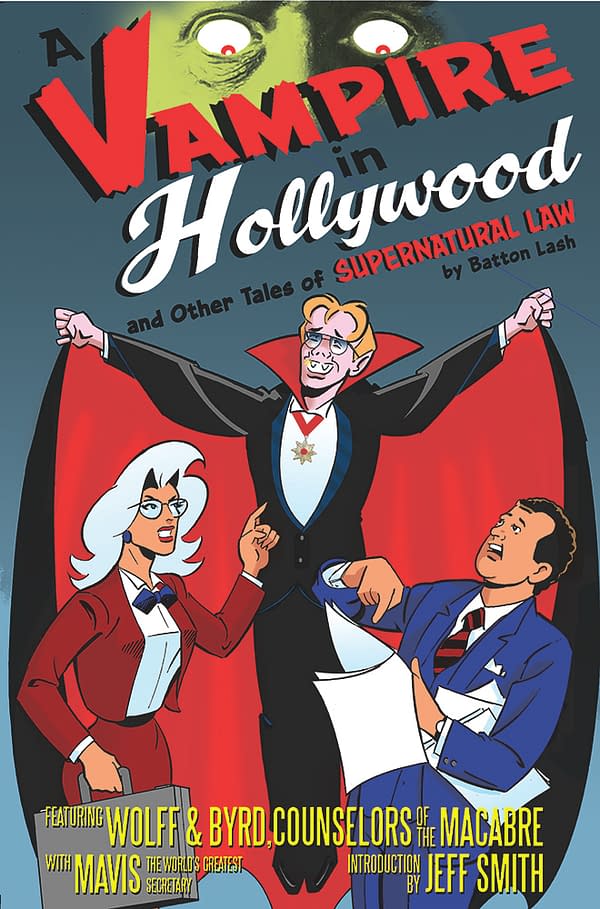 Cartoonist Batton Lash has been self-publishing his Supernatural Law comic books and trade paperbacks for over two decades. The humor/horror series, about Alanna Wolff and Jeff Byrd, two lawyers who defend monsters and the supernaturally afflicted, has won numerous awards and made Batton a popular guest at comic conventions.
Now Batton is conducting a Kickstarter campaign to publish A Vampire in Hollywood, And Other Stories of Supernatural Law, the final volume in the ongoing collections of the black-and-white comic book series. The previous volumes collect issues 1-40 of the Wolff & Byrd/Supernatural Law comic book and the spinoff series Mavis 1-4; this 192-page volume collects Supernatural Law 41-45 and Mavis 5. The introduction to the new book is by fellow longtime self-publisher Jeff Smith, writer/artist of the worldwide bestselling series Bone. "This is not the last Supernatural Law book," Lash clarifies. "My wife Jackie Estrada and I have already published two full-color color books of more-recent stories that appeared online as part of supernaturallaw.com. But for completists, all of the comic book issues will now be available in trade paperback form."
Among the stories in A Vampire in Hollywood are: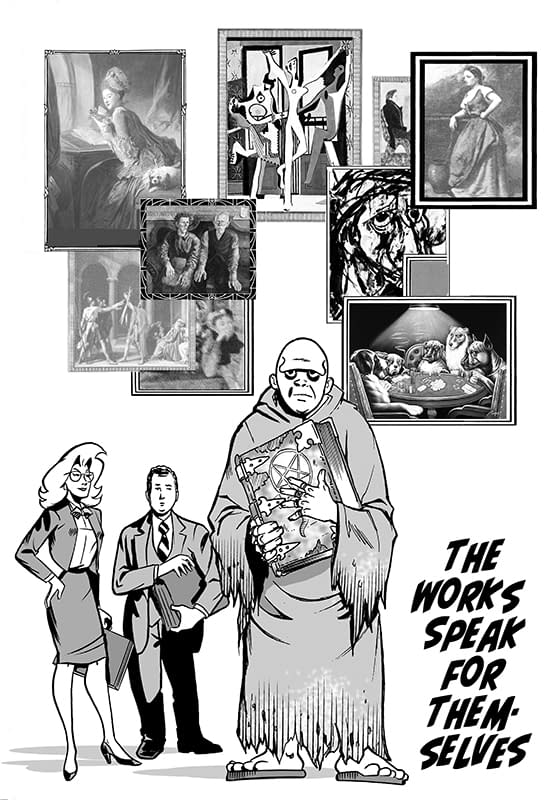 "The Works Speak for Themselves"—Free speech issues come to the fore in an unusual way as Alanna Wolff and Jeff Byrd are called in when works of art begin to talk, make chit-chat, and sound off! "Werewolves . . . and the Women Who Love Them: TV's Dr. Fill interviews a woman who has a thing for werewolves, especially "Lawrence T," one of Wolff & Byrd's clients. "A Vampire in Hollywood": Fifth-generation vampire Christopher Leach heads to Hollywood to star in his own biopic but ends up being accused of murder, engaging in a high-speed freeway chase, and encountering a vampire lord.
"Wolff & Byrd: The Movie": While they're in Hollywood on behalf of their vampire client, Wolff and Byrd find out that a movie is being made based on their law firm. In the course of the issue, we get to see four different movie pitches—each scarier than the next, and each based on true pitches Batton received from Hollywood producers!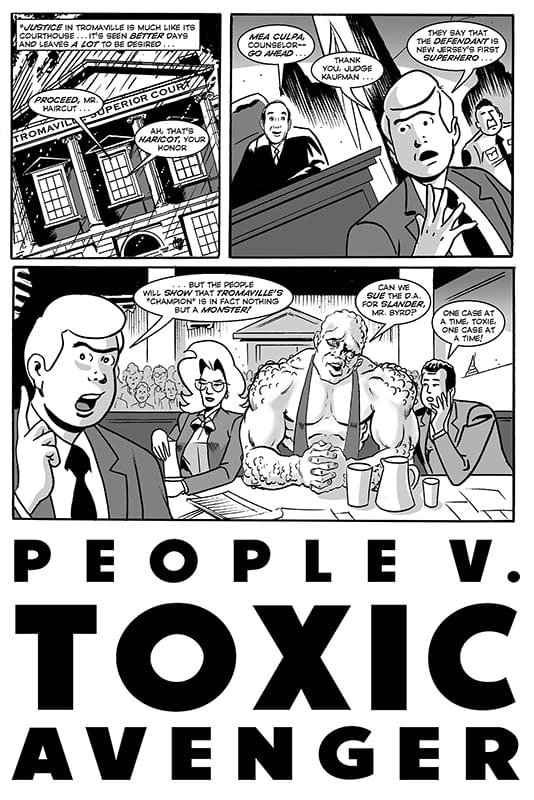 "The People v. Toxic Avenger": Wolff and Byrd have a change of venue when they travel to Tromaville to defend none other than the Toxic Avenger! But can they prevail in a courtroom presided over by Judge Lloyd Kaufman?
Mavis 5: "Weird Eye for the Normal Guy": Mavis attends a birthday party for the brother of an old high school friend and encounters some surprise guests: "The Creeps," a spooky trio of W&B clients.
The funds from the campaign will be used to produce and print the book and have it out in time for Comic-Con in San Diego; the campaign ends March 10.