BOOM! Studios Reveal First Artwork for Dark Crystal: Age of Resistance Tie-In Series
Netflix's original series THE DARK CRYSTAL: AGE OF RESISTANCE is shaping up to be the next big genre franchise, with the streaming service no doubt looking to garner some of that audience craving its fix of magic and intrigue in the absence of GAME OF THRONES, brewed with that heady mix of Jim Henson puppet nostalgia.
And with every epic television event comes the inevitable comic tie-in, this show being no exception. A twelve-issue series, published by BOOM! Studios' Archaia imprint will be hitting shelves from 25th September, hot on the heels of the series launch on 30th August. Today, Archaia released the first look at the incredible artwork to be found within, fresh from the drawing board of SPARROWHAWK's Matias Basla.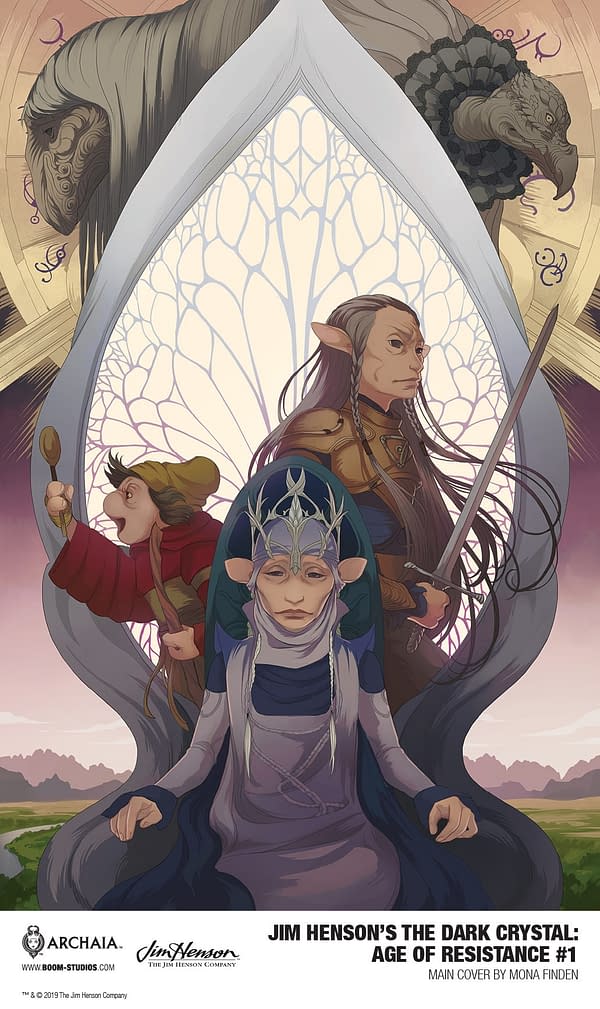 Written by ADVENTURE TIME's Nicole Andelfinger, the AGE OF RESISTANCE comic is a equally epic prequel story to the series, uncovering the secret past of the world of Thra and the conflicts that swarm the land: Maudra Vala of the Stonewood Clan is a Gelfling leader, fighting to save her people – and her daughter, Maudra Fara (voiced in the Netflix series as an adult by GOT's Lena Headly) – from the Arathim, a creepy-as-hell spider-race that have almost decimated the Gelflings in a seemingly endless war.
The key to the Gelflings survival is the retrieval of a mythical weapon that could turn the tide. Vala dispatches her top warrior, Ordon, to find the legendary relic… But faced against secret traps and hidden dangers – as well as the Arathim themselves, can Ordon survive against all odds and make it home safe to save his people?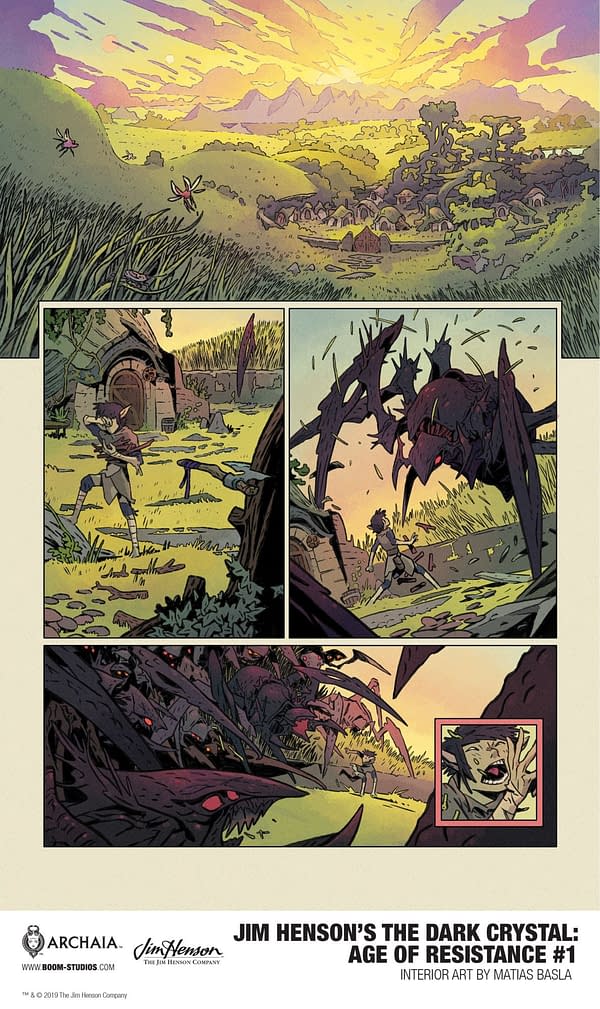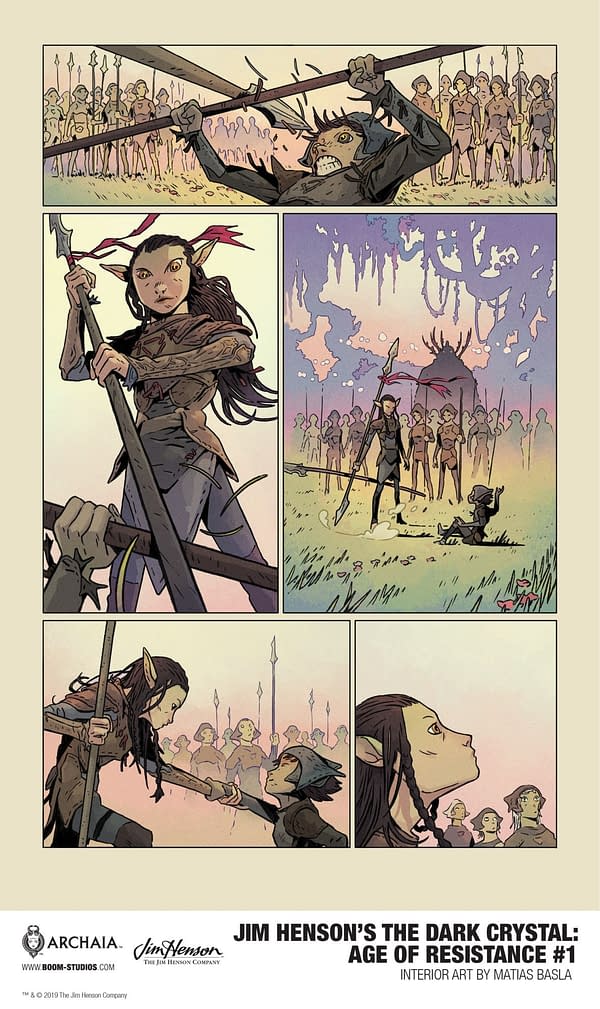 Without question, this comic looks incredible which is no surprise considering Archaia's pedigree in putting the world of THE DARK CRYSTAL to page before: they have been home to many of the mythology's graphic novels, colouring books and adventure series, including Si Spurrier and Kelly & Nichole Matthew's incredible POWER OF THE DARK CRYSTAL, a book which, in this writer's humble opinion, is one of the most gorgeous looking comics in recent memory. Basla rises to the challenge of producing similarly powerful pages while keeping with the rich palette of the world but adding a more angular and aggressive style to the mythos, suitable to the desperate conflict presented.
AGE OF RESISTANCE will feature a main cover by Mona Finden, along with a sumptuous variant connecting cover by the afore-mentioned Matthews twins. Consider this a must buy.