Explosive publisher BOOM! Studios has revealed three covers for the upcoming Buffy the Vampire Slayer #7 ahead of the release of their full August solicitations. The issue features the fallout from a sacrifice made by Willow in July's Buffy the Vampire #6 and teases "the end for the Scooby Gang as Buffy's friends and family deal with the fallout from recent events and attempt to put the pieces of their lives back together," though it would be pretty anti-climactic for the newly-launched series to end after just 7 issues, so we bet they will figure something out.
Marc Aspinall provides the main cover featuring Willow, with additional variants by Kevin Wada and Sonia Liao. Check out the press release and the covers below. Buffy the Vampire Slayer #7 hits stores on August 7th.
LOS ANGELES, CA (May 21, 2019) – BOOM! Studios today, in partnership with 20th Century Fox Consumer Products, unveiled three BUFFY THE VAMPIRE SLAYER #7 covers by Mondo illustrator Marc Aspinall, artist Kevin Wada (She-Hulk), and artist Sonia Liao (Kulipari), available in August 2019.

The Scoobies are in disarray, and after the huge sacrifices she made last issue, Willow is still grappling with the consequences of losing such a monumental piece of her life. Was the sacrifice worth it? Or does this spell the end for the Scooby Gang as Buffy's friends and family deal with the fallout from recent events and attempt to put the pieces of their lives back together?

Eisner Award-nominated writer Jordie Bellaire (Redlands) and acclaimed artist David López (Captain Marvel), along with series creator and story consultant Joss Whedon (the visionary writer/director behind Firefly, Marvel's The Avengers, and more), reimagine the groundbreaking pop culture phenomenon for a new generation of comic book fans.

BUFFY THE VAMPIRE SLAYER #7 features three main covers. Mondo illustrator Marc Aspinall depicts a desperate Willow using her fledgling magical abilities to try to save her best friend, Xander, from his vampire self. Fan favorite artist Kevin Wada spotlights Buffy's current crush, fellow Sunnydale student and captain of the track team, Robin Wood. And rising star artist Sonia Liao's Chosen One cover features a katana-wielding Slayer from 16th Century Japan.

Buffy The Vampire Slayer premiered on the WB Network on March 10th, 1997. The Emmy and Golden Globe-nominated series, which ran for seven seasons from 1997-2003, stars Sarah Michelle Gellar as "Buffy Summers." Chosen to battle vampires, demons and other forces of darkness, Buffy is aided by a Watcher who guides and teaches her as she surrounds herself with a circle of friends called the "Scooby Gang."

BUFFY THE VAMPIRE SLAYER is the newest release from BOOM! Studios' eponymous imprint, home to critically acclaimed original series, including Once & Future by Kieron Gillen and Dan Mora; Faithless by Brian Azzarello and Maria Llovet; Abbott from Saladin Ahmed and Sami Kivelä; Bury The Lede from Gaby Dunn and Claire Roe; Grass Kings from Matt Kindt and Tyler Jenkins; and Klaus from Grant Morrison and Dan Mora. The imprint also publishes popular licensed properties including Joss Whedon's Angel from Bryan Edward Hill and Gleb Melnikov, Firefly from Greg Pak and Dan McDaid, Buffy The Vampire Slayer from Jordie Bellaire and David López, and Mighty Morphin Power Rangers from Ryan Parrott and Danielle Di Nicuolo.

Print copies of BUFFY THE VAMPIRE SLAYER #7 will be available for sale on August 7, 2019 exclusively at local comic book shops (use comicshoplocator.com to find the nearest one) or at the BOOM! Studios webstore. Digital copies can be purchased from content providers, including comiXology, iBooks, Google Play, and the BOOM! Studios app.

For continuing news on BUFFY THE VAMPIRE SLAYER comic books, graphic novels and more from BOOM! Studios, stay tuned to www.boom-studios.com and follow @boomstudios on Twitter. And follow Buffy the Vampire Slayer on Facebook, Twitter, and Instagram.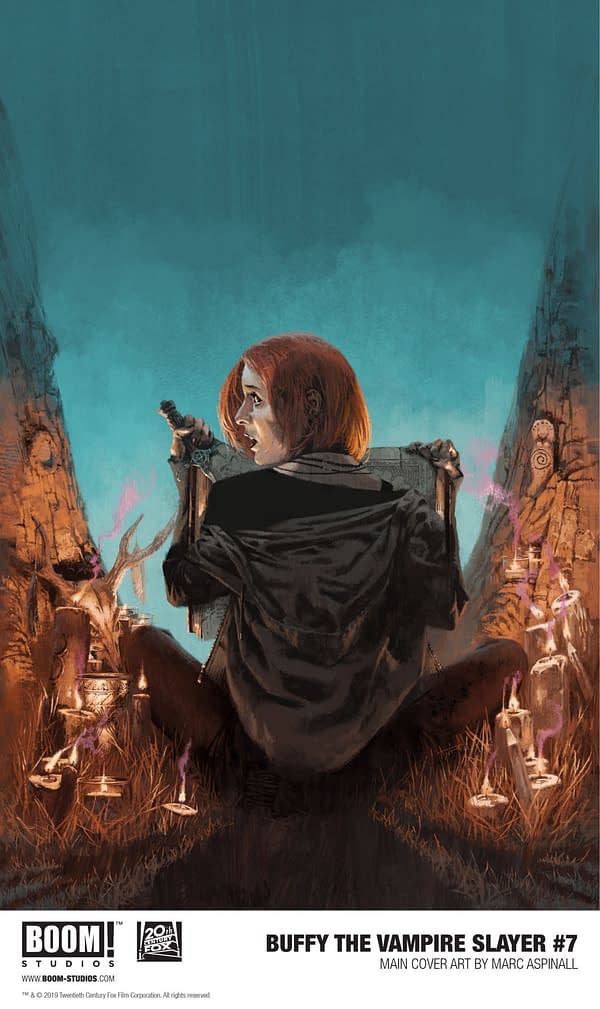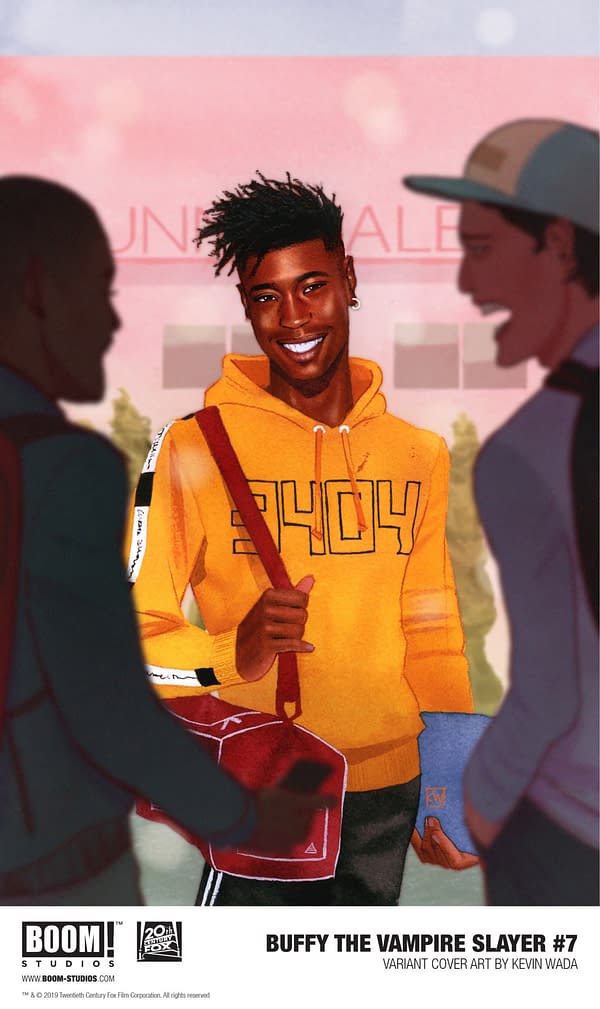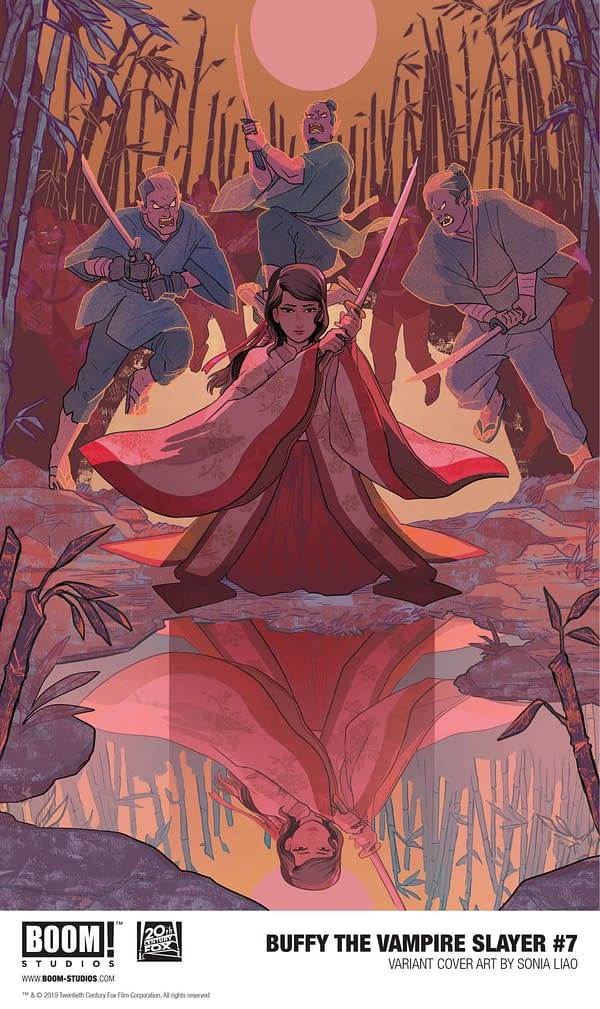 Enjoyed this article? Share it!