Britain's Prince Harry And Meghan Markle Upstage Marvel Comics With Engagement Announcement
If anyone has been wondering why Bleeding Cool Rumourmonger-in-Chief Rich Johnston has been humming "Here Comes the Bride" around the Bleeding Cool bullpen this morning while writing his clickbait news stories, the answer has finally been revealed. Britain's Prince Harry and beau Meghan Markle have officially announced their engagement, with a wedding set for Spring 2018. The announcement comes just weeks after Marvel Comics sent out a Save the Date to readers advertising the Wedding of the Century for June, 2018. Mustn't they feel foolish now?
In addition to planning competing weddings of the century, there are a lot of similarities between Marvel Comics and the relationship of Prince Harry and Markle, and not just because Markle is the Shakespearean spelling of the publisher's name. According to the BBC, Britain's version of Fox News, Harry and Meghan were first introduced by mutual friends in 2016, and speculation about their relationship has run rampant since they were spotted sitting together at the opening ceremony of the Invictus Games in September of that year. Since then, the couple have been the target of constant press attention, some of it negative, mirroring the bad fortune of Marvel Comics as the formerly beloved publisher stumbled from one PR blunder to the next.
In response to Harry and Meghan's PR struggles, a statement from the Communications Secretary on behalf of the Prince said that, because of their relationship, Markle was the subject of a "smear on the front page of a national newspaper; the racial undertones of comment pieces; and the outright sexism and racism of social media trolls and web article comments." Marvel, too, has been the target of sexist and racist social media trolls. Basically, the British Royal family is the Marvel Comics of Britain — both beloved institutions trading mainly on long-past accomplishment — though the latter could probably benefit from filtering their own complaints through a Communications Secretary, rather than relying on the Twitter antics of its most volatile and unhinged writers to get its message across to the public.
In any case, now that Harry and Meghan have made it official, the question remains whether Marvel will move the date of its own wedding, or risk competing against a royal one. Bleeding Cool will keep you updated on this breaking story, as soon as Rich Johnston stops swooning.
---
---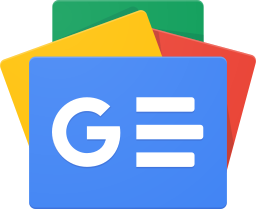 Stay up-to-date and support the site by following Bleeding Cool on Google News today!