Bruce Wayne Retired from Batman to England: The 5G Files Chapter Eight
When DC Comics planned for Bruce Wayne to retire from being Batman, and Luke Fox to take over the role in Gotham for 5G.
---
And we are back to it. Bleeding Cool is publishing The 5G Files, looking at the aborted-but-not-quite relaunch/reboot planned for DC Comics in 2020 dubbed 5G or Fifth Generation. Planned by then-publisher Dan DiDio, it would have seen the main characters of the DC Universe, Clark Kent, Bruce Wayne and more, aged up and replaced by newcomers to the roles of Superman, Batman and more, the fifth generation of DC superheroes. Welcome to The 5G Files and New Batman, Chapter Eight.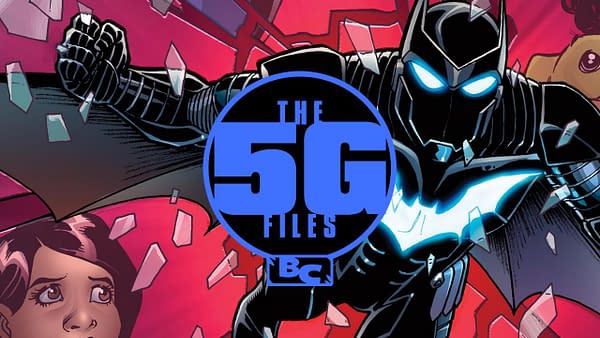 The New Batman storyline would have seen Luke Fox, son of Lucius Fox and former Batwing become the new Batman of Gotham, as Bruce Wayne, haunted by the death of Bane at the hands of the Joker that his Batman was responsible for, has left the city. Bruce Wayne is travelling the world, dismantling the global influence of Batman, the Batman Inc series of batcaves and operatives, and Bruce Wayne is bringing it all to an end. And decides to retire, himself, in England, the home of his loyal former butler, Alfred Pennyworth.
Remember the series Batman: Dark Knight, later Batman: The Detective by Tom Taylor and Andy Kubert? That series, set partially in England, would have set up this new reality for 5G with Bruce Wayne retired in English gentility, while Luke Fox took on Gotham as the Batman of 5G with a new Batman #1. Or possibly a New Batman #1.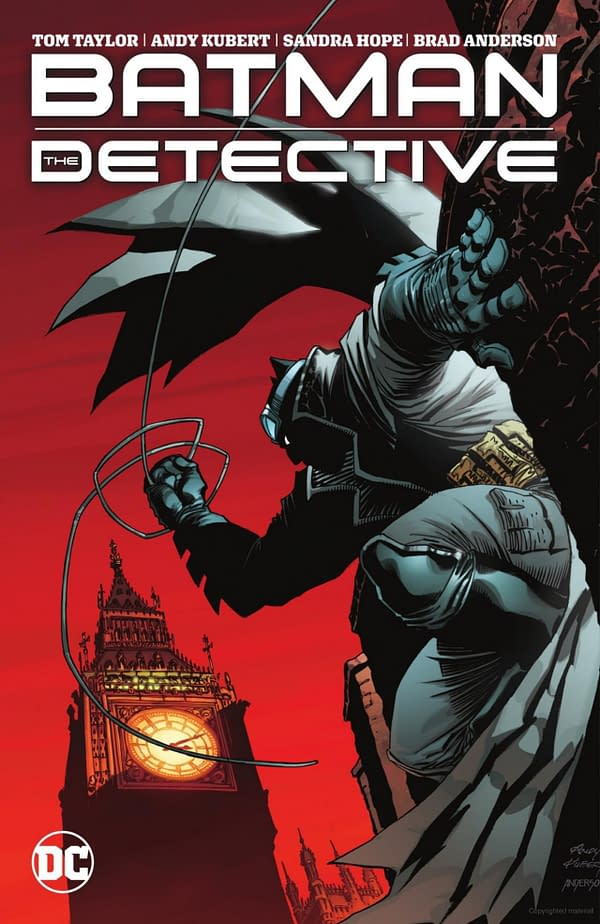 But what actually happened when 5G was canned? Well, Luke Fox didn't become a new Batman as planned but his brother Tim "Jace" Fox did for the Future State series The Next Batman (rather than New Batman) and then spinoff series. Was this because Dan DiDio's friend and colleague way back Jimmy Palmiotti co-created Luke Fox, and Dan was no longer in the building? It has been suggested. Jace Fox moved his Batman to New York in Batman: Second Son and I Am Batman, written by John Ridley who had been picked for the Batman #1 relaunch. Bruce Wayne stayed Batman and didn't stay in England – though he has travelled the world dealing with the remains of Batman Inc, he returned to Gotham. And he didn't get arrested. Oh wait, that's next…
Keep checking the 5G Files tag for more… and for Lying In The Gutters fans of old, consider this story having a green traffic light- maybe a touch of amber for the Palmiotti bit.
---
---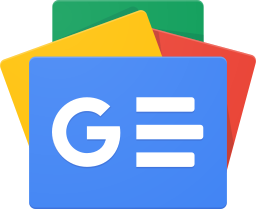 Stay up-to-date and support the site by following Bleeding Cool on Google News today!