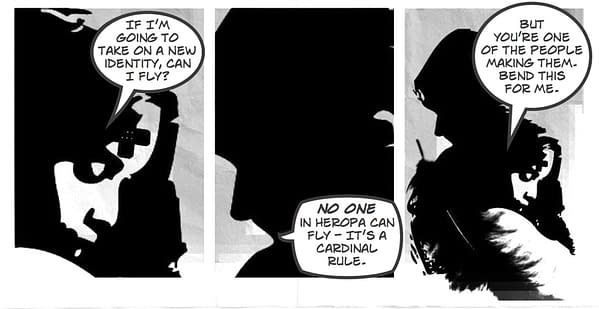 Andrez Bergen writes,
Let's cut to the chase here: My loyalties are skewed, especially when it comes to that thing people love to call "artistic vision".
I don't claim responsibility.
In fact I like to shirk that as much as possible. Probably my parents have to shoulder much of the burden – after all my dad made me watch '2001: A Space Odyssey' when I was four, while on the telly I consumed (with them) everything from old Godzilla numbers shoddily dubbed into English, 1950s sci-fi flicks and Humphrey Bogart strutting his stuff as both Spade and Marlowe, right through to Hammer and American International soft-horror romps starring people like Christopher Lee or Vincent Price, Darrin McGavin as Kolchak, and 'Monty Python's Flying Circus'.
Closet artists, my folks also introduced me Man Ray and Marcel Duchamp – goddammit.
Yes, do blame them.
Occasionally this irascibly irresponsible duo also delivered me to the grumpy grandparents' place, there to decamp to a back shed and devour boxes of my older half-brother's 1960s Marvel Comics collection – whereby I ended up idolizing Jack Kirby, Jim Steranko and Steve Ditko.
So, yeah, any notions of "artistic vision" were so stretched by high school that I couldn't decide what, where or in what form my loyalties truly lay.
This was an accidental philosophy that's guided me through the rest of my years, and by the time I started working on the monthly 'Bullet Gal' comic book last year I ended up being glad of it.
Think a run influenced by the hardboiled rapier-like wordplay of Raymond Chandler and Dashiell Hammett, distilled via film noir of the 1940s and '50s – then tempered by exposure to more contemporary writers of the comic book medium like Ed Brubaker, Frank Miller, Jeph Loeb, Alan Moore and Matt Fraction. Throw in a bit of hero worship for other scribes Philip K. Dick, Richard Matheson, Rod Serling and Ray Bradbury, and I think you may begin to get, well, if not the gist perhaps an inclination.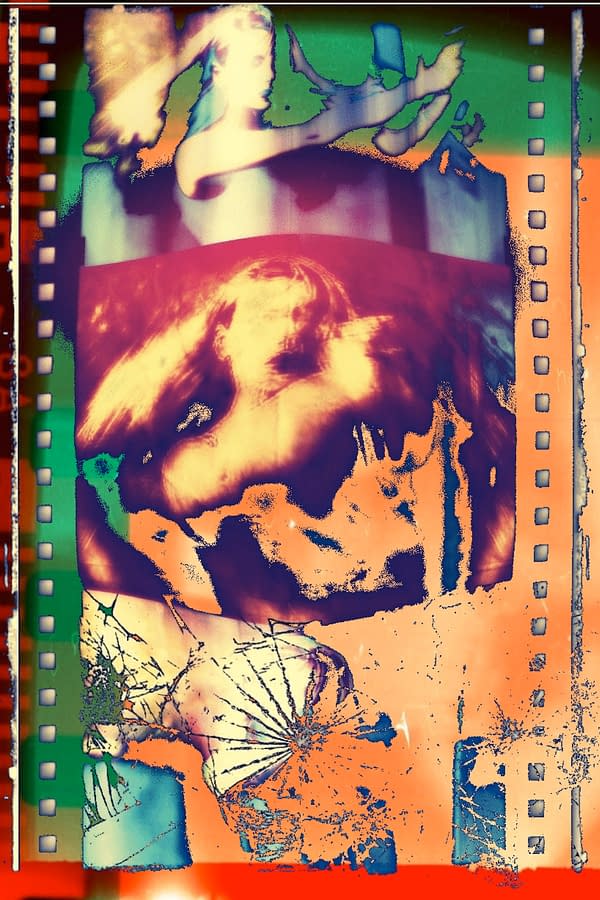 What I loved about doing this particular series was the fact I could script and plot on the fly, month by month, while organizing the visuals. There was no long-term game plan I abided by and the story developed page-by-page – and then issue-by-issue. This process has been a liberating one for me as author, since novels can eat up years and sometimes never see the light of a printing mill.
Those visuals I mentioned?
For this exercise I decided to lay aside paintbrushes, pencils and inks (though they remained within clutching arm's reach) in order to bird-dog a method of photomontage and digital iconoclasm. Yes, there are sights and faces you might recognize, and that's a deliberate step… a flashback to what the Dadaists were doing a century ago, Brion Gysin did to words with William Burroughs, and the stuff Terry Gilliam chopped together for Monty Python – all the while paying homage to those hardboiled detective stories, noir, pulp, comic books and sci-fi of yesteryear.
Picture-wise I like to cite the work of Kirby, Steranko, Ditko, Steve Epting, Sean Phillips, David Aja, David Lloyd, Michael Lark, Ben Templesmith, Mike Deodato, Francesco Francavilla, Tarpé Mills, Will Eisner, and Miller again – though I equally owe much to Barry (Windsor) Smith, John Buscema, John Romita, Dr. Seuss and Arthur Sussman. But you know what? I simply wish I possessed a single percentage point of those people's talent
Anyway. What exactly is the 'Bullet Gal' thing?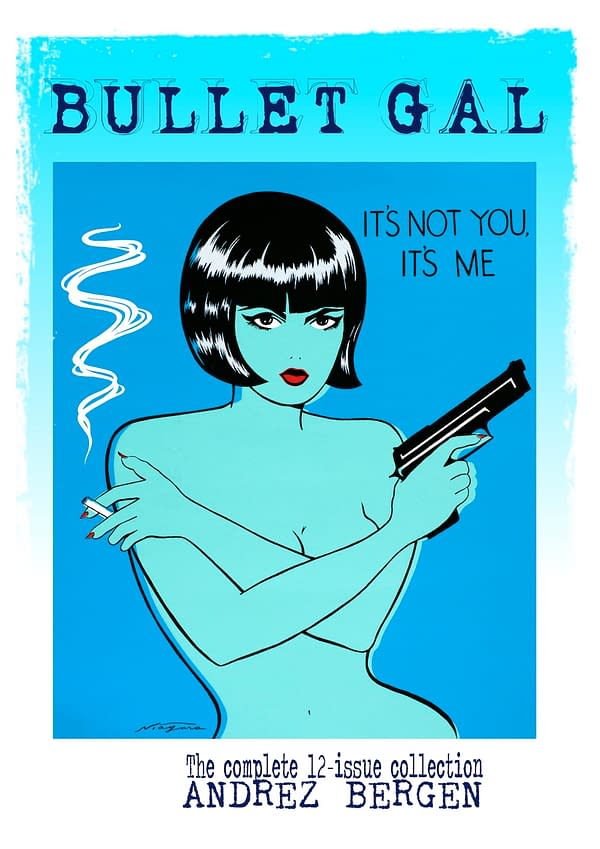 Well, while the comic book only started in August last year, she's been lurking in my sorry headspace since 2013, which was when I published the novel 'Who is Killing the Great Capes of Heropa?' (Perfect Edge Books). The character later appeared in an issue of the comic book anthology series 'Tales to Admonish' (drawn by Matt Kyme, Eisner-style, for Melbourne's IF? Commix) and really asserted herself in my last novel 'Depth Charging Ice Planet Goth' (2014).
Straight after that was published I lurched into 'Bullet Gal' – which shaped up as a series about divided loyalties, and now she's given birth to a best-of beastie.
All 12 issues bound together with additional artwork from 23 other artists (including Walter Geovani of 'Red Sonja' fame, who's been supportive throughout, the great Niagara Detroit on front cover duties, and a lovely tongue-in-cheek reference to the old Coppertone advertisement from the 1950s by Jennyson Rosero) across 348 pages. I also need to doff the boater to Under Belly Comics in Canada, the people who took a chance, bit the titular bullet, ran a campaign, and are willing to publish this somewhat weighty tome.
That's all thanks to the aforementioned guest artists and publishers, along with Matt at IF?, critical reaction that extended it from a one-off mini-comic, and the incredible people who supported the project via Kickstarter late last year.
In any other age, such an exercise in divided-loyalties on so many levels would hardly pay dividends for a prospective publisher – and without these brilliant, open-minded individuals' belief and support the project would likely have remained a pipe dream flat lining on my Mac.
Hurrah to the here and now. Loyalties, blame and artistic vision be damned.
Enjoyed this article? Share it!