On Tuesday, the owners of Capes Kafe Comic Store in Des Moines, Iowa, posted on their Facebook page,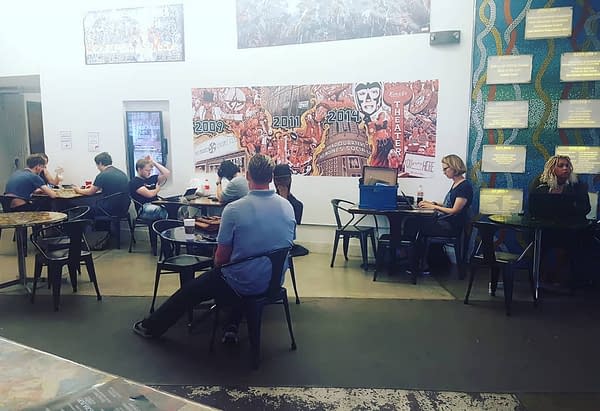 Not a hoax!
Not an imaginary story!
Capes Kafe is leaving
the Social Club tomorrow,
Wednesday, Sept. 12th!
More details soon!
-Peace&Love
Porter Bros.

P.S. Hold boxers…we will send out a message briefly
detailing the future of the comics here shortly.

Thanks.
Yesterday, adding,
Open at 10am for the last day.
50-75% off everything
Followed by many customers expressing surprise, sadness and shock at the way things had turned out. Capes Kafe opened in 2014 as a comic shop and cafe combined, owned by brother Curtis and Kyle Porter, inside the Des Moines Social Club. But now, it seems, no more…
Bleeding Cool tries to mark the passing of comic stores as well as new arrivals on the scene. We're more likely to hear about the former rather than the latter due to concerned fans, but do please feel free to let us know the changes in your own local marketplace.
Enjoyed this article? Share it!