I've been reading a lot of comments today about how President Trump's actions in Syria prove that America is strong again. And how this is such a good thing.
Good morning Patriots, and you weak Trump supporters who cried Because POTUS got tough. Man it's good to wake up in a strong AMERICA again.

— theTexagonian (@thetexagonian) April 7, 2017
When Obama drew the red line in 2013 and did nothing that was so weak! We finally have a strong leader…America is back! #SyriaStrikes

— Maverick Frutuoso (@TheWhiteHorse34) April 7, 2017
AMERICA FINALLY HAS A LEADER. One that is proving time and time again that America is STRONG and that we REFUSE TO LET THEM WIN. #Syria

— Audra LaRay (@audralaray) April 7, 2017
Then I read this preview to Secret Empire #1 in Entertainment Weekly (reproduced below), going to Final Order Cut-Off in three days.
Is it me or does this…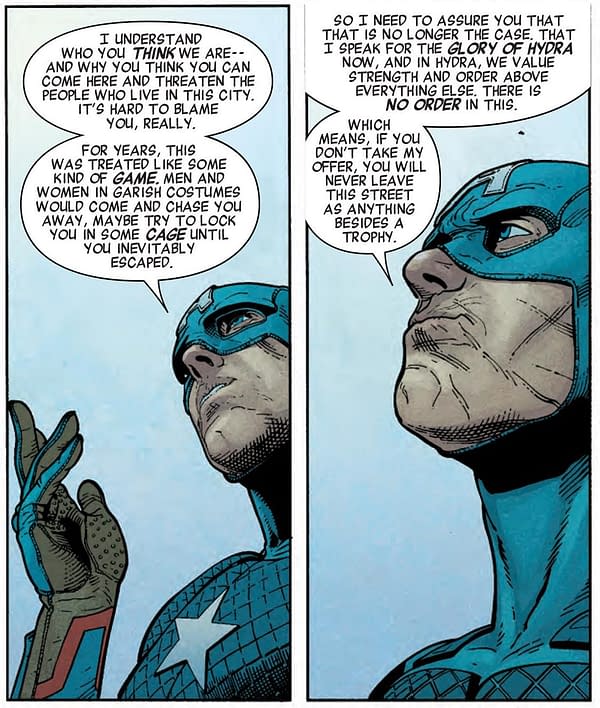 …suddenly sound really familiar?
Secret Empire #1, the rumoured last hurrah for wearing politics on your sleeve at Marvel, by Nick Spencer and Steve McNiven. Here's the preview. And we start with the cops chasing the black guy.
Enjoyed this article? Share it!