Charlie Hebdo To Print A Million Copies Of Next Issue (Google UPDATE)
As I hoped, there will indeed be a new issue of Charlie Hebdo out next week, despite the massacre in their offices yesterday morning.
They will be printing a million copies.
I get the feeling that won't be nearly enough.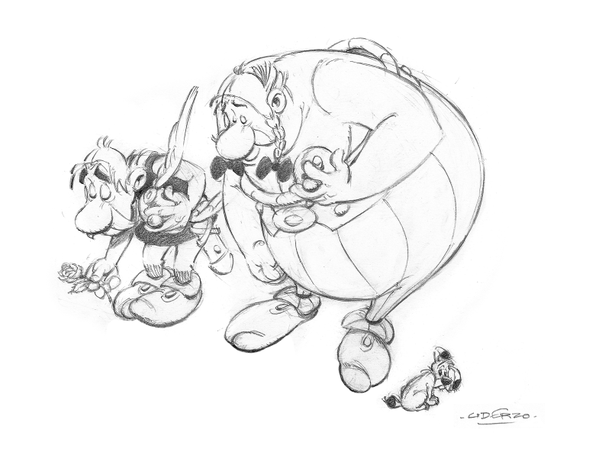 There have been many cartoon tributes to the staff of the French satirical magazine since the massacre yesterday. But here is one of the more prominent, drawn by Albert Uderzo, co-creator of Asterix and posted from the Asterix twitter account.
UPDATE: Google said it will donate €250,000 towards the publication of the next issue, and another €250,000 is coming from French newspapers. The distribution networks will also not charge for the distribution of the issue.