Jens K Styve writes:
As the fourth issue of Dunce just went live on Kickstarter, I feel I'm starting to the hang of this. My attitude used to be that I want to make stories, not jokes, meaning: longer comics, not newspaper strips. At the same time, there has always been some strips that I've really loved. Some artists seem to be able to put anything and everything into their 3-4 panels, guys like Charles Schulz, Bill Watterson, and Richard Thompson. I decided to take a swing at it, and over some time, this has turned into my strip Dunce.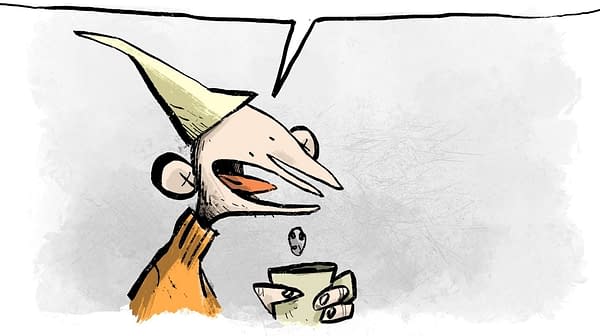 Dunce is sort of a tribute to the old classics. I've been trying to stay away from computers, and draw this strip as analogue as they used to do in "the old days". I spent a little fortune getting the exact vintage nibs that Charles Schulz used on Peanuts, it's important to get the details right, right? Coloring was done in watercolors for a while, but that gave me trouble with color separation on crappy newspaper.
The strip may look classic, but the characters in Dunce have their modern problems. They're mentally unstable, they sit too much in front of computers, they cringe at bad AIs, and they rage over their cellphones.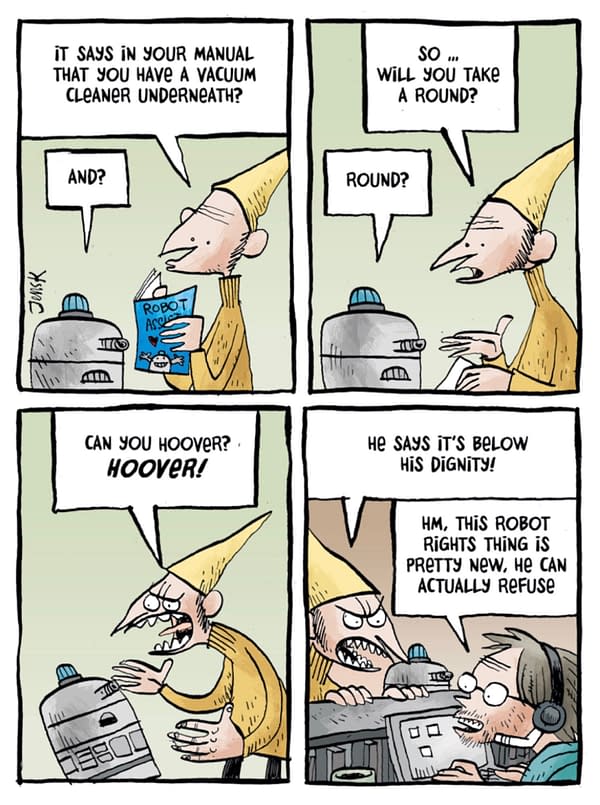 The main character (who is not totally unlike myself) is a single dad to a little dunce-boy. He also have a good friend and coworker who looks very much like a fish. Together they try to cope with life in the far north of arctic Norway.
The new Kickstarter is created to fund the printing and distribution of the fourth Dunce collection. New readers can also grab a bundle with previous issues. Add a note that Bleeding Cool sent you, and you'll get a special signed art-print added to the package.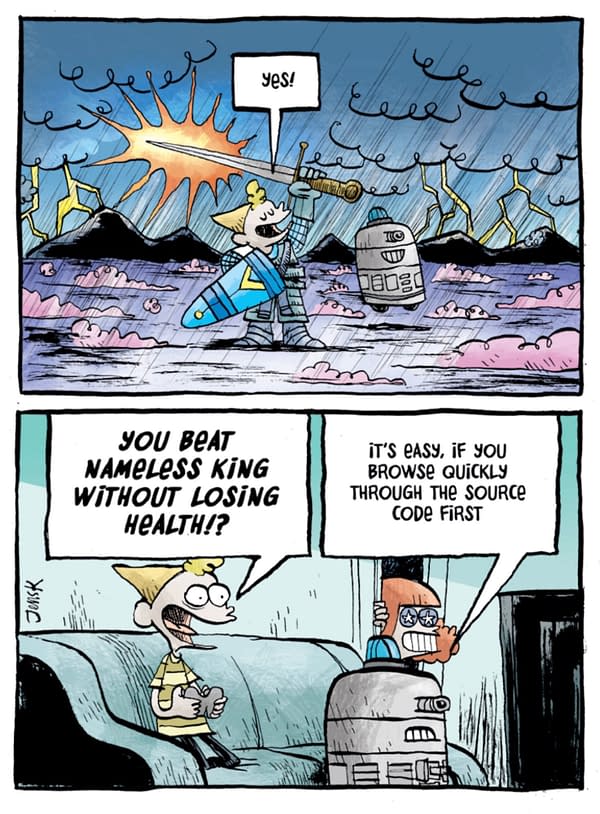 Enjoyed this article? Share it!