Cold Spots #1 Review: Cool Premise Spoiled by an Unlikable Protagonist
An old man suddenly begins to feel extremely cold, and he finds his wife who is watching their deceased children playing in the yard. Elsewhere, a hired investigator named Kerr is let into a mansion. The owner of the property, named Arthur, and Kerr have a history. There is no love lost between them, but Arthur has a job for Kerr; he must find Arthur's daughter and granddaughter. Kerr goes to a small town to investigate, and the weather is unusually frigid.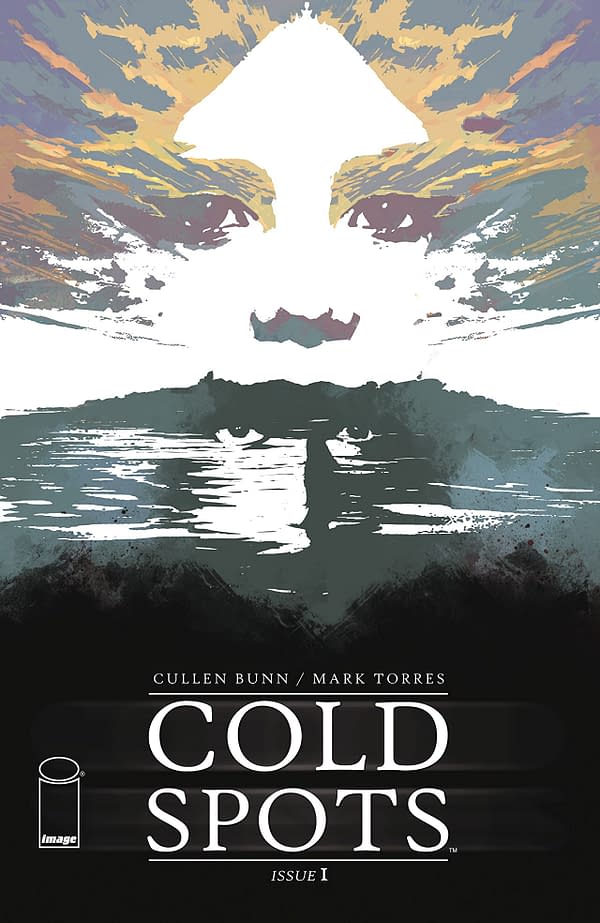 Cold Spots #1 is another horror/mystery tale from the prolific Cullen Bunn with artist Mark Torres. The premise is intriguing; there are macabre ghosts sprouting up, and their presence is dropping the temperature in the vicinity to extreme cold.
The problem inherent to Cold Spots #1 is Kerr. He is a shockingly unlikable character. His lines are very bad, most of which are pathetic attempts to get one up on whomever he is speaking with. It's often agonizing to read and takes you out of the comic immediately.
No other character has much of a personality of which to speak. Morgan, the butler, and the various bystanders contribute little. Kerr is the lynchpin of the comic, and he is a walking disaster. If the comic were aware of how unrepentantly awful he is, there could be something there (think Leon S. Kennedy in Resident Evil 4). As it is, the comic is serious and joyless, and Kerr sucks even that away.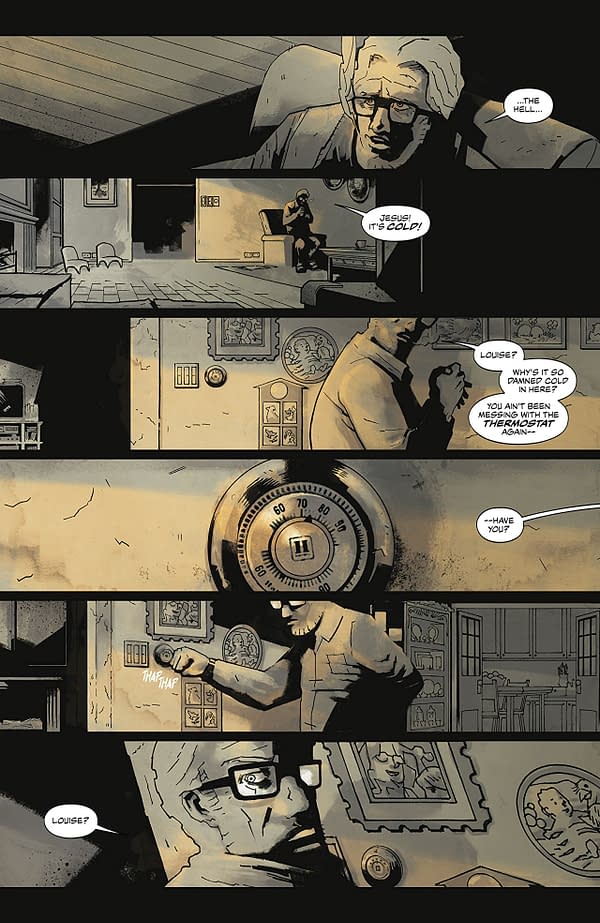 Mark Torres's artwork is badly wasted in this comic. He has a good handle on atmosphere and subtly unnerving visuals. He plays with shadow well, and the ghosts themselves have really good designs. The color work is, well, cold and lifeless, which adds to the creepy aesthetic of the book.
Cold Spots #1 is a comic with a good premise and excellent atmosphere-building and an unlikable drain of a protagonist. I want to explore this world, but I can't do it with Kerr. He's just too bad a lead. It's even more a shame considering how good Torres's art and design work is in this book. Unfortunately, that leaves I'm unable to recommend this comic. I suggest giving it a pass.