The Comic Creator Whose Day Job is as a Boxing Coach
Victor Rojas writes,
It was a hot steamy night in NYC. I just finished coaching one of my fighters after a grueling three rounds in the Finals of the NY Golden Gloves Boxing Tournament. I stepped out of the ring, almost as exhausted as my lanky young whiplashed boxing apprentice. It was at that moment, with the lights blurring above my head and the noise of the crowd ringing in my ears that I realized it's time, Victor, I said to myself, to leave this career and go to where my heart and soul have always been – as a comic book illustrator.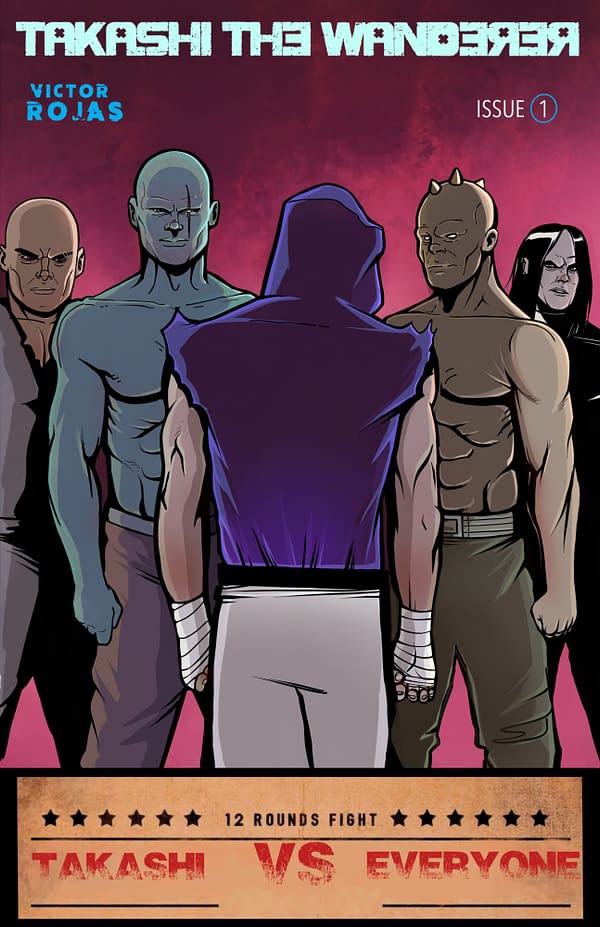 This began my journey of the creation of Takashi the Wanderer…
Hello Bleeding Cool readers – My name is Victor Rojas, USA Certified Boxing Coach for over 15 years and a schooled illustrator comic book artist from Queens, New York. Wanting to create a comic book is one thing, but doing it is another. Just like stepping into the ring.
At the point of my last coached fight, I had not drawn in years. I had given up my art dreams early to raise my son as a single father. I got into the boxing game as a trainer and a coach as a way to support us. I am thankful to the sport of boxing for helping me live. Not only by putting food on our table, but by giving me the belief that anything is possible.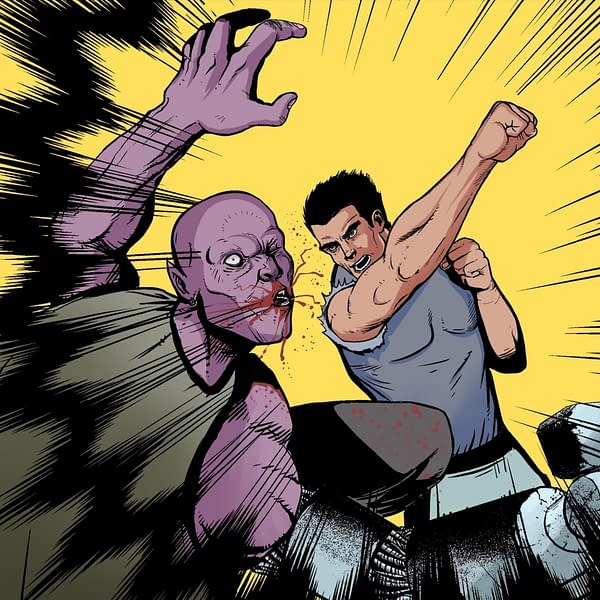 But when I made this life decision, I made a promise to myself that I would do whatever it took to become the best comic book illustrator and creator possible. I began feverishly picking up my pens and pencils , sketch pads and anything I could use to again hone my art skills. I spent evening after evening at The Art Students League, Drink and Draws, locked in my tiny room pouring over references and making art.
I began then to share my art in communities like DeviantArt so to enter into the world of digital drawing. I slowly had to begin switching from pen, paper, pencil to Wacom, Macbook & Cintiq. I saw a major change in the world of comics – competition had become global. When I first got into drawing in the '90s guys like McFarlane and J.Lee were the people I idolized and they seemingly had a smaller pool of quality illustrators amongst whom to compete for top rank in the comic book world.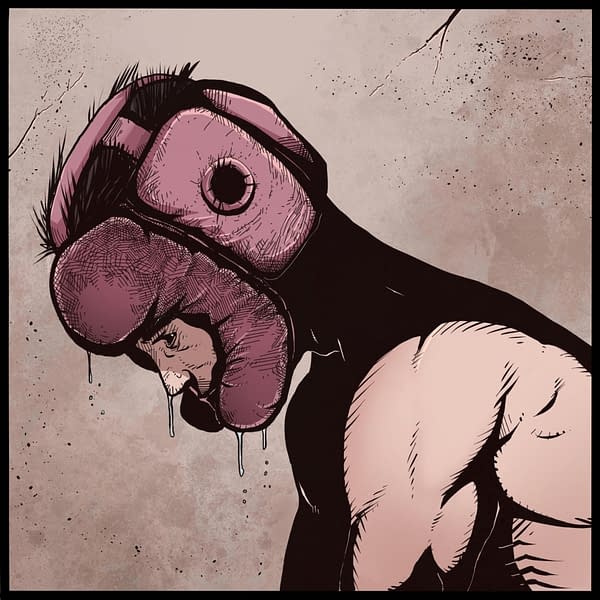 A year or two after re-starting my obsession with illustrating daily, I drafted my first iteration of "Takashi the Wander" The story came to me because I wanted to create a superhero that was more "hero" and less "super." The main hero, Takashi, is the type of hero a person can actually become if he or she puts the work in – he is all heart and hard work. I decided to put him in a post-apocalyptic world in which all forms of hand to hand combat have been eradicated. With this backdrop, in a world where no one has heard of a boxer, Takashi is a superhero.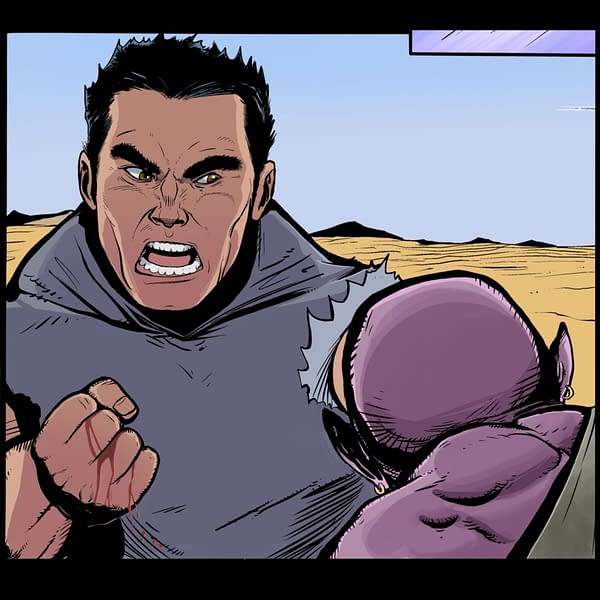 Now, three iterations of the story later, I know I got it right. In my journey of creating this final version on Indiegogo, I asked for advice from some top comic book artists and they generously gave me tips that helped me to shape what I am proud to deliver in this final product. I especially want to say thanks to Brian Stelfreeze, who spent over 30 minutes with me at a Comiccon booth reviewing my book and giving me pointers.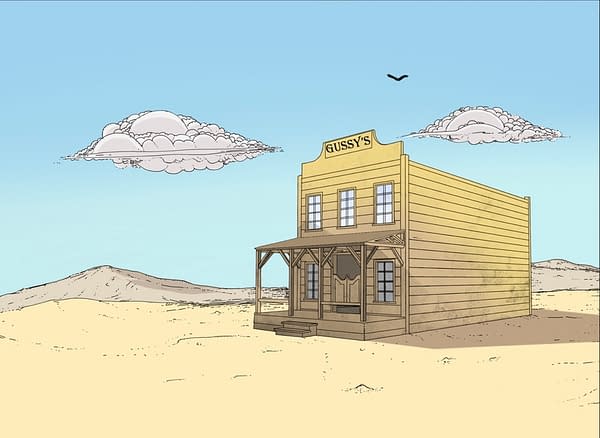 In this book, I do all the art and writing. This includes line art and coloring. I built up my skill set the same way I did learning to box. Punch by punch, move by move. I chose Takashi the Wanderer's backdrop of a post-apocalyptic world in an effort to enhance the shine of the sweet science. In this first issue, now live on Indiegogo, we see him start working for a woman named Emily Paige. She runs a water purification ranch, in which she has use of her great grandfather's technology from the old world. We also meet Lothair the main antagonist, warlord who rules NYC. He and Takashi are destined to collide. In this issue, the reader is introduced you into this world and its players.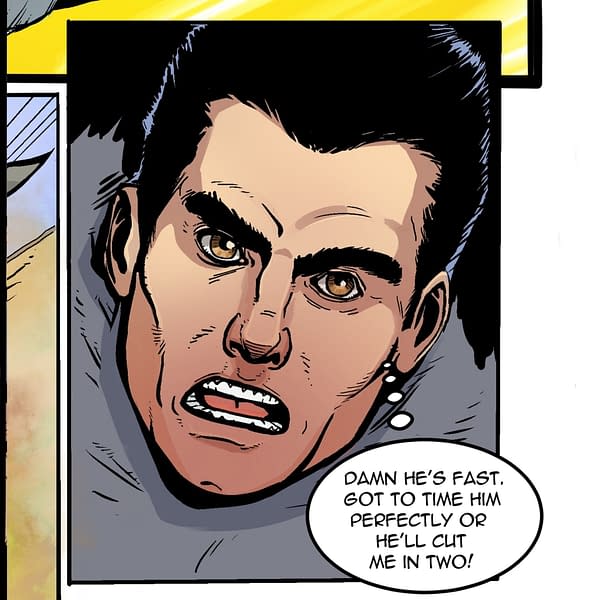 I chose to put this out on Indiegogo, because the time is right for independent creators like myself to throw our hat in the ring. To find an audience for what we have to say. The big two comic book publishers – Marvel and DC – have turned into an exclusive club where "Takashi the Wanderer" could never live. I do not know if my campaign will hit the marks I want it to but I can say that I made the book I wanted to make. Proud of the quality of work and hope to strike a chord with people who enjoy my Tarantino-esque story.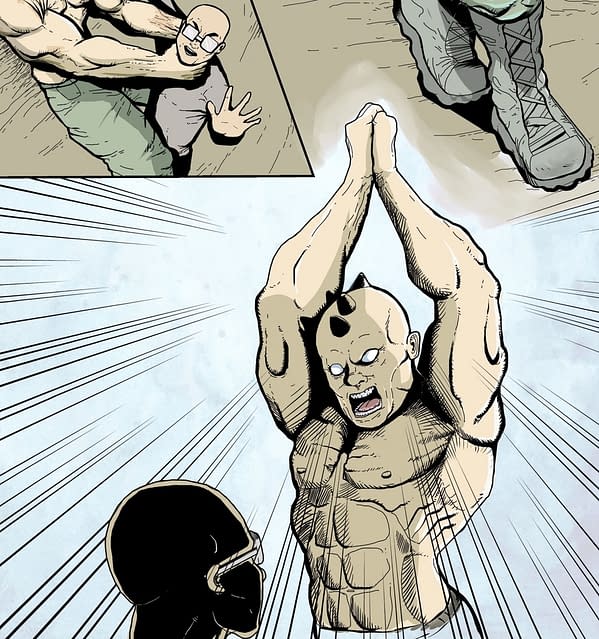 For you Bleeding Cool readers, we are including just for you on Indiegogo a cool "Do You Even Box" sticker included in your copy of the book. Check it out.
.