Rod Lamberti of Rodman Comics writes weekly for Bleeding Cool. Find previous columns here.
This August has been very plentiful with hot comics. Batman #77 flew off the shelves thanks to that "twist" in the issue. The Superman and Supergirl issues that were shipped to stores were supposed to not be available for sale. Replacement copies are being sent. The "official" reason is the two comics have nothing to do with the Year of the Villain, which is stamped on the cover. Though as Bleeding Cool has pointed out Catwoman which came out on the same day also had the Year of the Villain banner on her cover, though it also had nothing to do with Year of the Villain. I actually read Catwoman to see. It was a decent issue. Though it did indeed have zip to do with Year of the Villain. The Superman and Supergirl issues were selling for over $20 each online. Marvel Comics Presents #6 after a quick check shows it is clearing $40 still online. One person is even trying to get $250 for the issue as I type this up.
House of X and Powers of X were bi-weekly making it tougher for stores to increase their orders to meet demand. The two titles are red hot currently. Will the rest of the series be as hot once all the stores have had time to get their increased orders in for the rest of the series? Time will tell.
Unbelievably, as I was working on this a person bought a collection that had Tales of Suspense #57, the first appearance of Hawkeye and had me check them out. I knew it was the issue because I had it listed as part of this week's 25 hot comics. It was a rough copy and it was part of an all or nothing deal. Buy this whole box or none of it. The box had 90s Superman comics in it, which I wish was in heavy demand because we have tons of them. Along with the Superman comics were Tarzan comics that for me at least would be tough to sell currently. It was quite the wide selection of comics with too many that I would have trouble moving so I passed. Though I would love to say we have the first appearance of Hawkeye, even in rough condition.
I have started reading other websites more and more that deal with back issues. What they believe are hot or will be. When I write this I want everyone to know if there was a sure way to buy back issue comics and make a ton of cash on them odds are the person would not be writing about what comics to buy to "invest" in. They would be far too rich and enjoying their wealth on some island. Myself included.
There are so many comics out there with tons of new ones coming out each month. Print runs often are very low making a comic hard to come by.
My simple advice is if someone is a reader to keep buying what you like. Often part of the joy of collecting is knowing that in one's collection are comics that are worth something. Though for a reader it isn't the main reason behind buying a comic. Which is great. Readership powers the comic publishing industry.
A quick Google Search lists a collector as
a person who collects things of a specified type, professionally or as a hobby. Some collectors collect to create a comfort zone, something that they are able to control. I was indeed a die-hard collector and still am a collector. Comics are a part of my past.
Machine Man 15 from 1980 I recently came across. I read it as a kid so I wanted it. I had came across a link to my childhood. It made me happy. It is only worth a few bucks though if it had been worth more (say anything below $100) I would have still bought it. Just because I remember reading it in my parents living room as a kid. Simpler times. Fantastic Four #112, the Hulk vs Thing from 1971 I bought at B Pops Comics in Kansas City when I was visiting once years ago for over a $100 because I read a reprint of the issue as a kid and it totally blew my mind at the time. I reread that reprint who knows how many times as a kid.
Comic Investors. People who often play the comic market like the stock market. Movies and TV shows currently drive prices a lot on comics. Buy a comic for a $100 and have it triple is like making a bet that wins at a casino. A thrill even.
I am still a collector and I sell comics as a store owner so I need to keep up on back issue prices. I had the first appearance of Shang Chi on hand for over eight years. No one cared. Marvel Studios announces they will make a movie featuring him and now comic investors are interested. Comic prices move from zero ( a comic no one wanted) to a pretty penny in no time.
My humble advice is if you read comics keep reading them. If one collects then keep collecting. If you invest keep investing. Though like gambling spend only what you can afford. Overspending will most likely get a person to stop buying comics. The days of a reader being able to buy all the comics from Marvel are long gone. There just is too much new material from Marvel. In the past, I had people that were getting everything with Deadpool. It proved to be too much for them to keep up.
There are great deals out there on comics back issues. Which is, of course, is my opinion. Marvel Team-Up #65 in near mint is roughly going for around $50 currently. What does it have going for it? It is from 1978. It is the first US appearance of Captain Britain. Captain Britain's origin is in it. The first appearance of the villains Arcade and Miss Locke are in this issue. Arcade gets used a lot. He was recently in Amazing Spider-Man. Odds are he will always be featured in the Marvel Universe. Maybe even used in a movie in the future. Same with Captain Britain.
A low risk comic for investors would be X-Men Annual #17. X-Cutioner's first appearance. $5 comic. If a writer can elevate X-Cutioner then the first issue could easily go up.
Spawn #1 has been bouncing around all over the place. With Spawn's 300th issue almost here what will that do for Spawn's popularity? As I type this up it looks like Spawn #1 is a $35 book.
Naomi #1 looks to be also a $35 book. Another comic that would most likely not break one's bank account. How well will Bendis do in increasing her popularity? He has plans for her. How well will the fans respond to them?
Now on to this weeks 25 hot comics!
Amazing Spider-Man #162 1976 $30.00 First appearance of Jigsaw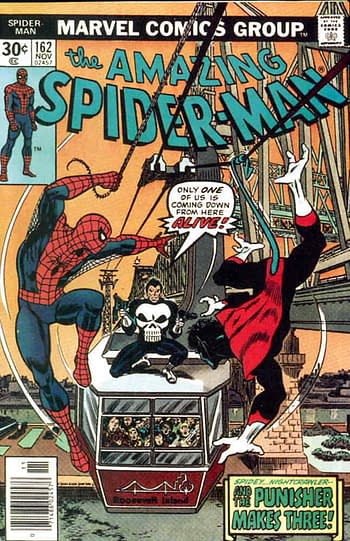 Avengers #43 1967 $264.00 First appearance of Red Guardian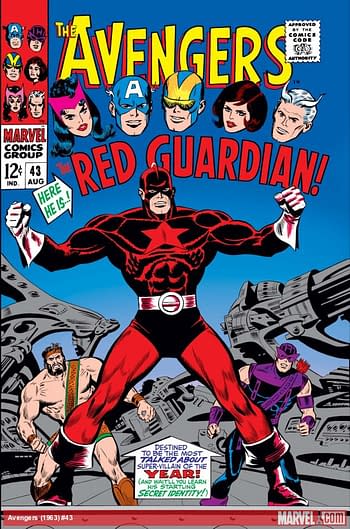 Avengers #257 1985 $35 First appearance of Nebula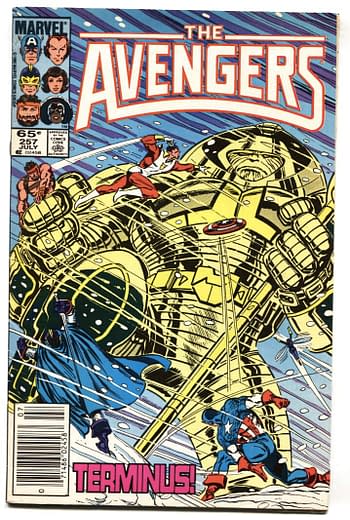 Batman #609 $29 First appearance of Hush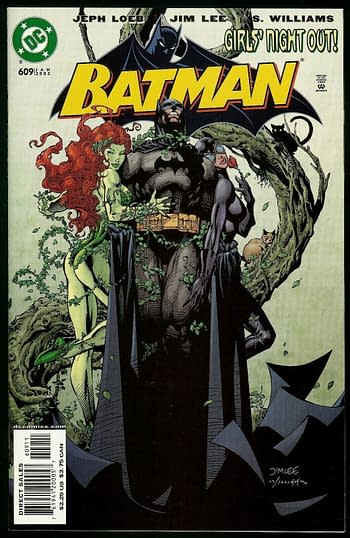 Batman and Robin Adventures Annual #1 1996 $30 First appearance of Phantasm in comics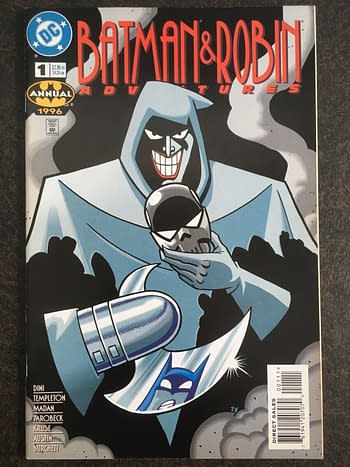 Conan the Barbarian #1 1970 $246 First Conan in a comic book
Conan the Barbarian #23 1973 $51 First cameo of Red Sonja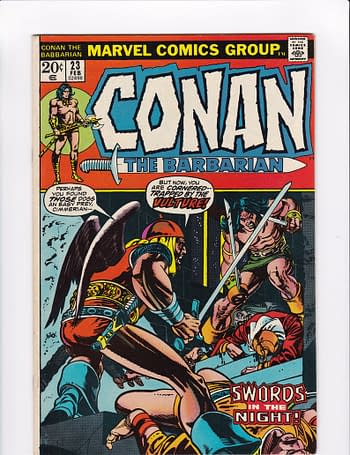 Conan the Barbarian #24 1973 $75 First full appearance of Red Sonja
DC Comics Presents #27 $42 First appearance of Mongul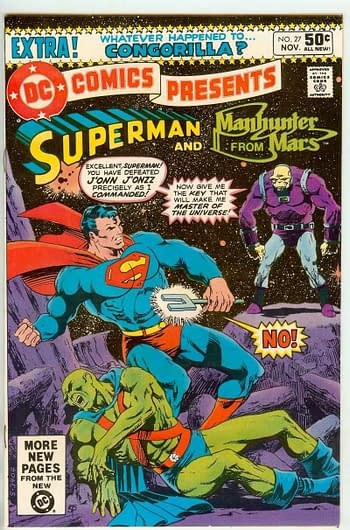 Flash #250 1977 $15 First appearance of Golden Glider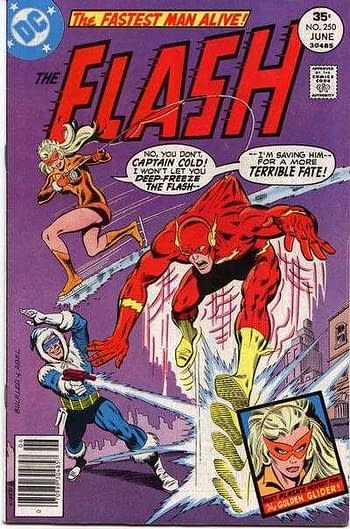 Fury of Firestorm #24 1984 $ $25 First appearance of Blue Devil
Fury of Firestorm #61 $23 Rare test logo cover 1987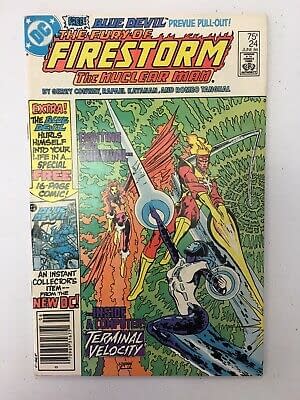 Hero for Hire #1 1972 $215 First appearance of Luke Cage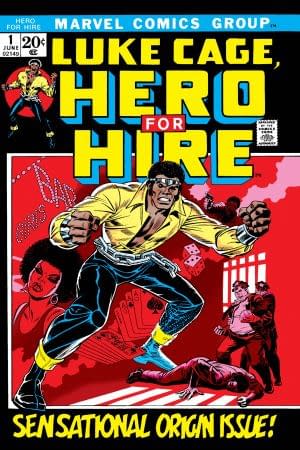 Iron Man 219 1987 $20.00 First appearance of Ghost.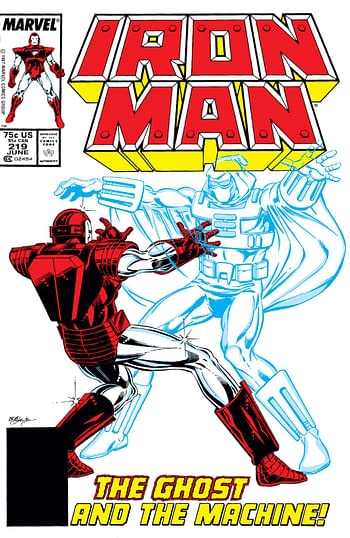 Justice League 40 2015 $26.00 First appearance of Grail.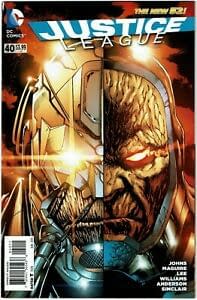 Marvel Superheroes 20 1969 $42.00 First solo Doctor Doom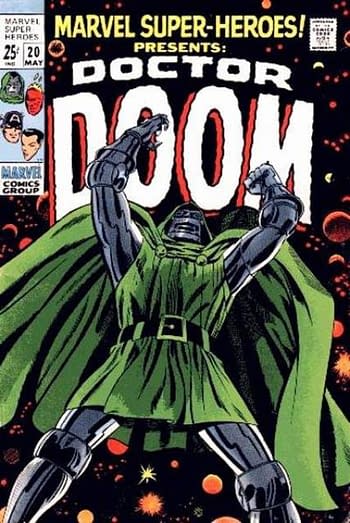 Marvel Team Up 65 1978 $50. Did someone already write something about this issue?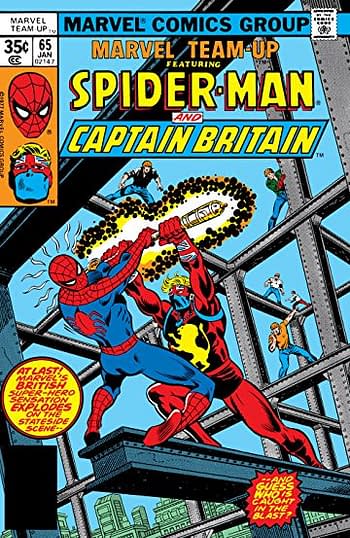 New Gods 1971 $100.00 First New Gods
New X-Men 128 2002 $30 First appearance Fantomex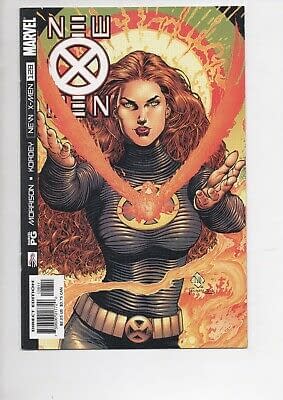 Nova 1 1976 $50.00 First appearance of Nova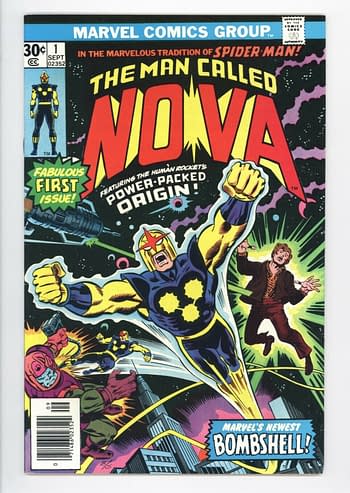 Power Pack 1 1984 $22.00 First Power Pack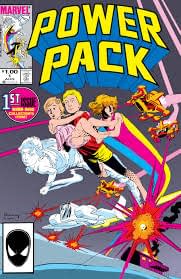 Sandman 8 1989 $65.00 First appearance of Death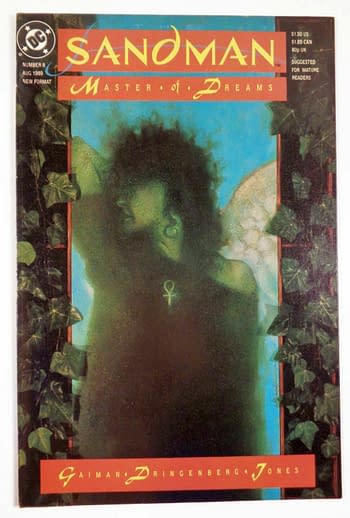 Silver Surfer 81 1993 $20 First cameo of Tyrant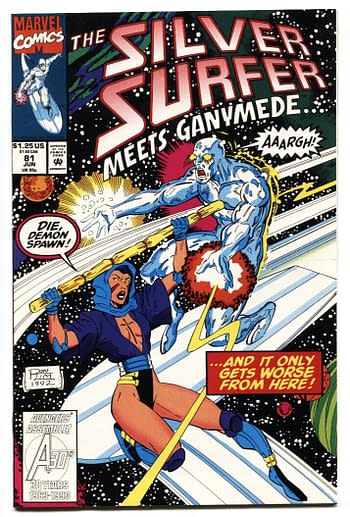 Tales of Suspense 57 1964 $1,200 First appearance of Hawkeye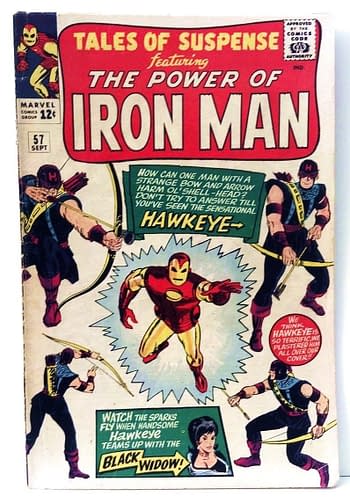 What If 105 1998 $84.00 First appearance of May Parker, Spider-girl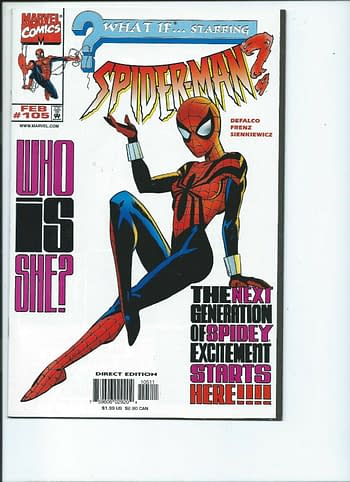 Now dig through those collections and see if you have some hot comics!
Enjoyed this article? Share it!