Posted in: Comics | Tagged: Comics, FCBD 2023
---
Comic Store In Your Future Free Comic Book Day 2023 How Was It?
In this month's Comic Store In Your Future, Rodman Comics owner looks back at Free Comic Book Day 2023 and how it looks from the retailer's point of view.
---
May 6th was this year's Free Comic Book Day. How did it go for us at Rodman Comics? It seemed lackluster this year. We had our first sales day of the year in March and set a record sales day. On FCBD, we were thousands less in sales than our previous sales day. How did we approach FCBD this time? Behind the counter, we kept the free comics. People would come in and say they wanted free comics, and then we would ask them which ones, and a vast majority would say they did not know; they just knew it was a day they could get free comics, totally clueless as to what was being offered. We listed the link to this year's FCBD comics on our Facebook page to help promote them. It just seemed no one really cared.
Marvel had yet another Spider-Man and Venom free comic, which they did last year. DC's FCBD titles were not listed on the main FCBD page, so people did not know what DC offered even if they had gone to the official FCBD website. FrazettaVerse was a free comic this year with full frontal nudity. Why? The title is in red, which means it is an adult title. Yes, nothing could go wrong with a color-coded system that most people walking into a comic store have no clue about. Out of the thousands of comic stores, there is no way anything could go wrong with a color-coded system. Last year one free comic aimed at adults was not even colored-coded correctly.
FCBD did bring in people that had never been in before. One person helped themself to a long box of comics under the back issue bins that are mostly overflow comics marked with a code for looking up comics in a spreadsheet and set it on graded comics that we had up for auction. Classy, I, of course, did speak up and said something. Luckily, the graded comics plastic was not damaged.
Overall, everyone was polite; many came in, got nothing but freebies, and left. We did have a sale with 20 percent off everything not already discounted as we did in March. The problem is when telling people something is free, then that is the only reason, they will stop in. Tell people there is a sale, and they will buy something.
We had plenty of comics, but I over-ordered this year. I knew when my employees and I were talking to customers before FCBD and asking which titles they were looking forward to, and there wasn't an answer that was not good. No one said Spider-Man and Venom or any title for FCBD. Nothing was exciting them. The biggest hit this year was Dog Man, which most had no idea it was an FCBD comic until we told them it was. Kids did light up when we said there was a free Dog Man comic.
If companies that make millions want comic stores to keep buying free comics to give away for them, they need to put more effort into what they are releasing. FCBD needs to try something new. FCBD was boring this year. Boring is not going to bring in new repeat customers.
---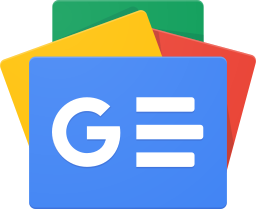 Stay up-to-date and support the site by following Bleeding Cool on Google News today!