Posted in: Comics | Tagged: art, Comics, conny valentina, entertainment, fire, pets, tv
---
Comics Artist Conny Valentina Has Lost Her Home, Her Pets, Her Art to a Fire – Can You Help?
Bleeding Cool has covered the work and work practices of Australian comics and cover artist Conny Valentina before. Best known in the US for her Cavewoman covers, earlier this week she experienced a real tragedy. Those who want to help her can donate at this GoFundMe appeal or take part in this Art Auction Fundraiser. This is why. Conny wrote on Facebook,
My house has gone up in flames along with everything in it including Mina and Lucy and my whole life is pretty well at this point I apologize to anybody who had outstanding art here but it's all gone everything is gone

I wish I was too.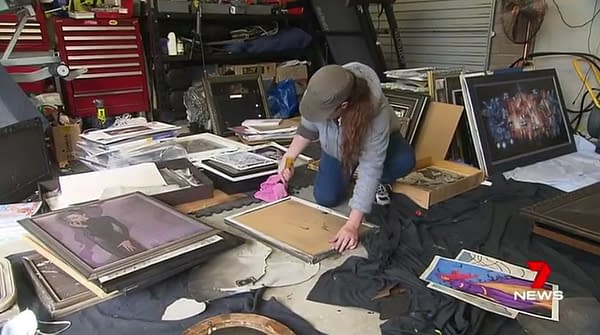 The local news reported her story,
A fire has all but destroyed a house in the Adelaide Hills, killing two cats and incinerating a half-million dollar art collection. Five CFS units responded to reports of flames coming from the carport of the Mount Barker home and spreading into the house on Tuesday afternoon. Local artist Conny Valentina was gutted to arrive home to find her house ablaze. The walls were covered by her life's work, alongside valuable pieces from other artists. The canvasses inside fueled the flames. Adding to her grief, two pet cats perished in the blaze – but a greyhound, whom she rescued just last week, made it out safely. Conny is hoping some pieces may be salvageable.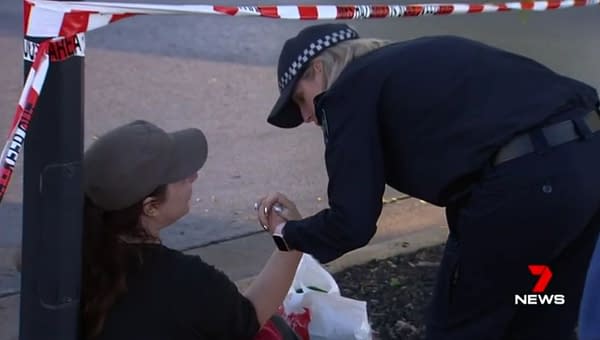 She responded to the reactions she was getting
Hi everyone.

I'm not really sure what to say as I truly want to be positive for you all. I Thankyou from the bottom of my heart for all the kind words and a big f-ck you to the people calling me out on my quick weight gain….. it's called medication look it up and ps I really don't want to hear how unattractive I am right now when I've lost everything

I don't know how to rebuild. The pieces that are gone were so valuable that in times of strife I would use them to help me with bills as my medications and specialists visits increase as my illness gets worse

I don't have the emotional strength and the one saving grace was that I thought a commission had been saved but that too has actually been damaged so now I need to work out how to repay my debt as I am unable to work

I'm just in a room down the street. The rent is low so I will stay here till the cleanup is over

Not sure what I will do then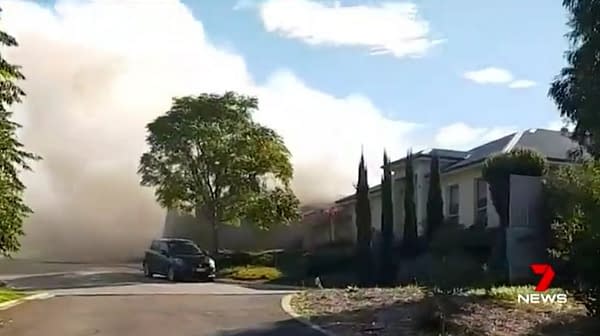 I will never feel Lucy's hugs again nor Minas soft paws on my face and I truly do wish I had been fortunate enough to go in peace with them. I have gone through this once before and it almost broke me. But I was 10 years younger and a lot thinner and I still had some energy in me to try again. But it's different now. I'm not trying to be defeatist but just realistic. Nothing makes sense my heart is broken, and my solitude is lost. I loved being surrounded by my friends, even though they weren't here their works were and I walked through the house every day enjoying it all. Now there is just black soot everywhere and little remnants of a memory burnt to the ground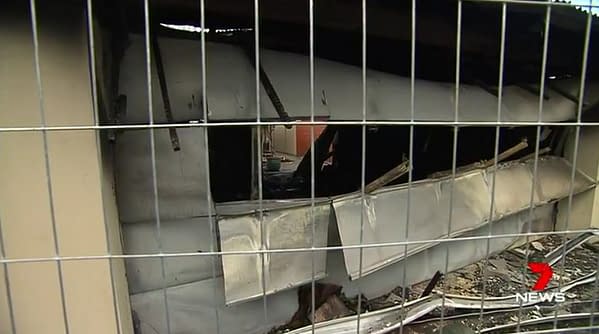 My first ever commission from Gerald Brom was of my Tempest and it melted into the wall as if it never existed and there was just a sign of a frame to remind me what was once there. Mark Raats Indiana Jones Spear of Destiny only got put on the wall two weeks ago and now I can't even see where it was hung. Alessandra Pisano now haunts my memories and Brian Stelfreeze has been erased from my walls and each realization broke my heart. I can't begin really to name all the beautiful artists whose works I have enjoyed only to see black where once there was colour and joy. All the butterflies are gone and the wind under my sails seems to have gone with them. Enrich and his Vampirellas are gone including the ones he gifted me and that was truly sad.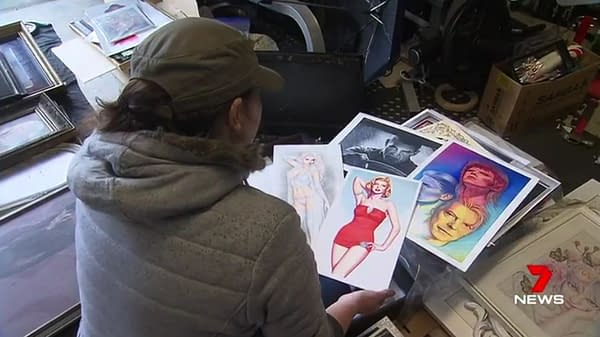 Every time I think of what was in those draws in the garage I weep silently as I'll never have the opportunity to hang them. And my babies are gone. I haven't slept as I don't know how.

I'm alone in a strange bed in strangers clothes and wish for better days. But I can't lie I'm not sure what I have left in me.
Seeing the last cover I did and the Ghost in the Shell that took so long and was so proud of were reduced to ashes and as I continue in hope that something behind the black glass could be saved my hopes were quickly dashed.

This was my life. This was my love. Even if I felt lonely all I had to do was walk through my house and be reminded of my friends and peers who inspire me so much. From artists to sculptors you all gave me such joy and now it's all melted all gone and all alien to me. I will treasure the memories for as long as I live and I shall mourn the death of my babies till the day I am able to join them.

I'm sorry for the long post. I guess I had a lot to say after all

Thankyou for your love. I'm always humbled by it and feel unworthy of it but am so grateful.

May you all sleep close to someone you love tonight. Tell them what they mean to you and squeeze them tight. Take that art out of the folders and enjoy them as they should be enjoyed, viewed by you and all who are welcome to your home. Embrace life while you have it because it can be gone in an instant….. or in my case, 30 minutes.
I'm so sorry I am not able to answer anyone right now as I'm still sifting through rubble as the house will be demolished in two days. I'm just trying to find anything of sentiment, a toy gun from a lovely friend Pat was retrieved and I held it tight to my chest as he made a poster of me holding them at a con and that little gift felt so huge. This interview I granted as I wanted to thank everyone and say sorry I can't respond right now but they chose not to air any of it and I'm so sorry

Please be patient with me as I still don't know where I am staying and coco has to go back to her foster mum who has been amazing through this as have all those who have come here to help

My emotional pain is hard and my physical pain is crippling and I can barely move but have to until the weekend when it all goes to the ground.

The fire started from the fuse box and the inside of the roof had already been alight and I didn't know. If I had only stayed a few minutes longer I could have saved my babies but I was already in pain that day so asked Robert N Stephenson to take me for a quick grocery shop as I didn't have the strength to have a shower. If I had stayed they would be alive and I don't think I will ever forgive myself. I have maxed out my credit card to buy some clothes and food and basic essentials and a huge Thankyou to Jennifer Waters for being the angel you are and helping me do that today. We wept together and today the shock wore off and the tears flowed every few hours.

Again please I beg people not to comment on my sudden weight gain as the calls poured in and so many were asking why I was so fat? I'm not ashamed that I chose work over vanity and the medication helps me work when I am rested. Without it I would be thin and a waste of space. So art always trumps vanity.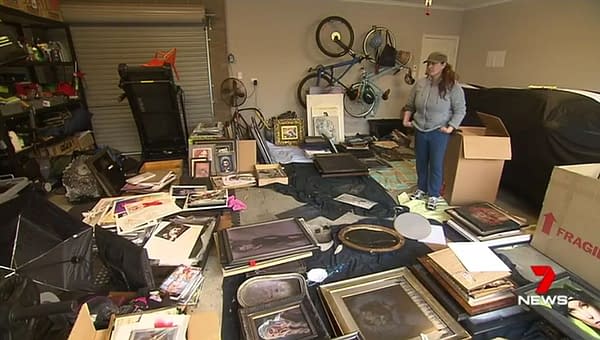 I still don't know what I will do from this point as insurance will not cover a quarter of what I have lost but Mina and Lucy were my family and the most gentle and loving creatures I have ever been lucky to call mine. I still can't sleep because they aren't with me and I don't know where I go from here

I don't have any Bristol boards or any of the beautiful art papers and boards I worked on so for now since clothes were more important I won't be able to work.

I want to so badly but there is so much clean up still to do so it will be two more days before I can start thinking about what I do next. Again I am so so sorry I can't read any messages I don't have a moments break.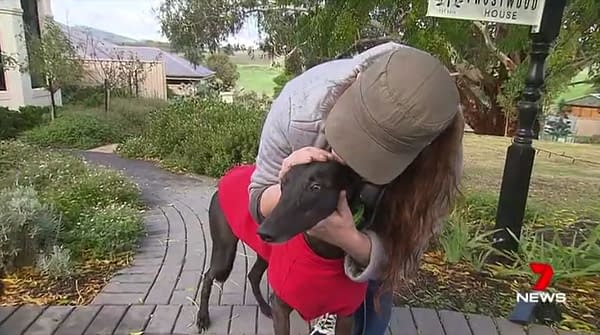 Those who want to help Connie can donate at this GoFundMe appeal or take part in this Art Auction Fundraiser. From all of us at Bleeding Cool, we send our sympathies, commisserations and I will be making a donation as soon as a cheque clears. I urge you all to join me. And if you can't contribute in that way, please share this appeal however you can.
---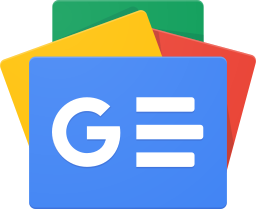 Stay up-to-date and support the site by following Bleeding Cool on Google News today!