ComiXology Announces 4 New Originals for September, From Vita Ayala, Justin Jordan, More
Digital comics publisher ComiXology has announced 4 new ComiXology originals to debut in September, one each week. Breaklands, by Justin Jordan and Tyasetta debuts on September 4th. Field Tripping by James Asmus, Jim Festante, and José García is out September 11th. The Black Ghost, by Alex Segura, Monica Gallagher, and George Kambadais, will be available on September 18th. And Quarter Killer by Vita Ayala, Danny Lore, and Jamie Jones is out September 26th.
From the press release:
ComiXology, Amazon's premier digital comics service, announces four all-new creator-owned comiXology Originals titles to be released this September. Each week will feature the debut of a new series starting with Breaklands written by Justin Jordan, with art by Tyassetta on September 4th, followed by Field Tripping co-written by James Asmus and Jim Festante, with art by José García on September 11th, The Black Ghost co-written by acclaimed novelist Alex Segura and Monica Gallagher—co-creators of the Lethal Lit Podcast—with art by George Kambadais on September 18th, and concluding with Quarter Killer co-written by Vita Ayala and Danny Lore, with art by Jamie Jones on September 26th.

Each new #1 will be available to read digitally upon release for members of Amazon Prime via their Prime Reading benefit, Kindle Unlimited, and comiXology Unlimited at no additional cost and for purchase on Kindle and comiXology. The collected editions of these newly announced comiXology Originals series will be available in print via Amazon.com.
ComiXology Head of Content Chip Mosher says:
We couldn't be more thrilled with these exciting back-to-back-to-back debuts on comiXology Originals! Whether it's a new take on the post-apocalyptic adventure with Breaklands, a multi-verse hopping dark comedy with Field Tripping, the rise of a new masked vigilante with The Black Ghost, or a cyberpunk mystery with Quarter Killer — our roster of incredible writers and artists, and everyone at comiXology are thrilled to bring readers new and exciting comic series to dive into every week in September. And stay tuned as we still have more to come this year!
Check out the solicits and covers below: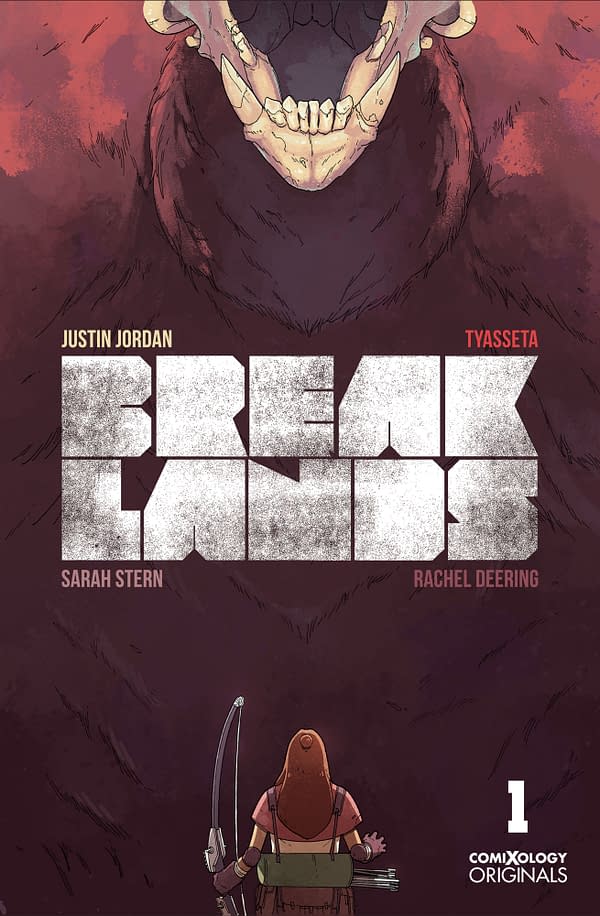 Breaklands – 5-issue comic book series

· Written by Justin Jordan, the co-creator and writer of The Strange Talent of Luther Strode, with art by acclaimed artist Tyassetta, colors by Sarah Stern, and lettering by Rachel Deering.

· Set 150 years in the future, Breaklands features a world where everyone has powers… except for one young woman, Kasa Fain, who is desperate to find her recently kidnapped brother.

· Breaklands #1 will be available on September 4th

· Collected edition will be available in print via Amazon.com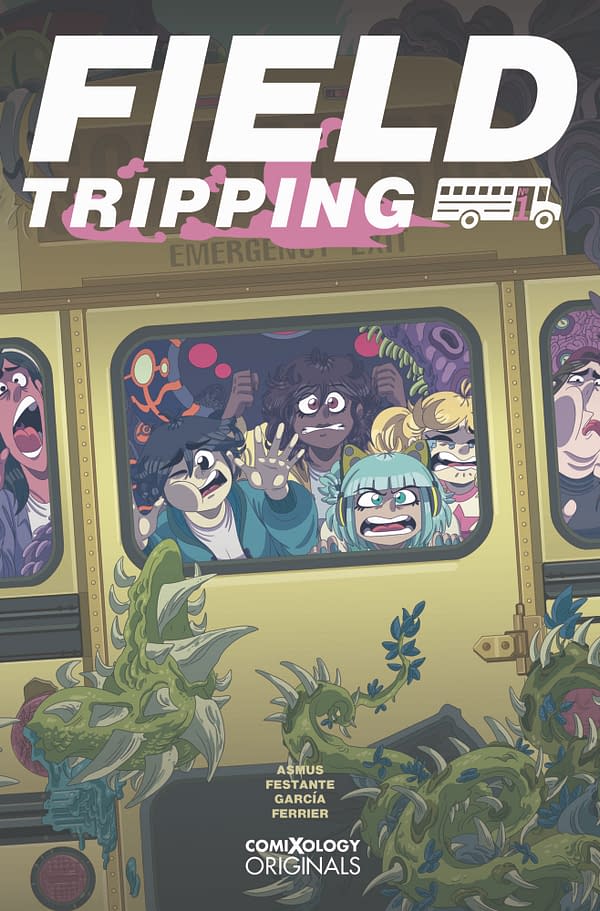 Field Tripping – 5-issue comic book series

· Co-written by James Asmus and Jim Festante, collaborators on media properties like, Rick & Morty presents Mr. Meeseeks, The End Times of Bram & Ben, and animation development for Stoopid Buddy and Flying Rock Entertainment, with art by José García and lettering by Ryan Ferrier.

· A multiverse-spanning, all-ages story about a flighty teacher with an interdimensional traveling school bus and her students who become stranded – jumping between bizarre worlds but never able to go back to theirs.

· Field Tripping #1 will be available on September 11th

· Collected edition will be available in print via Amazon.com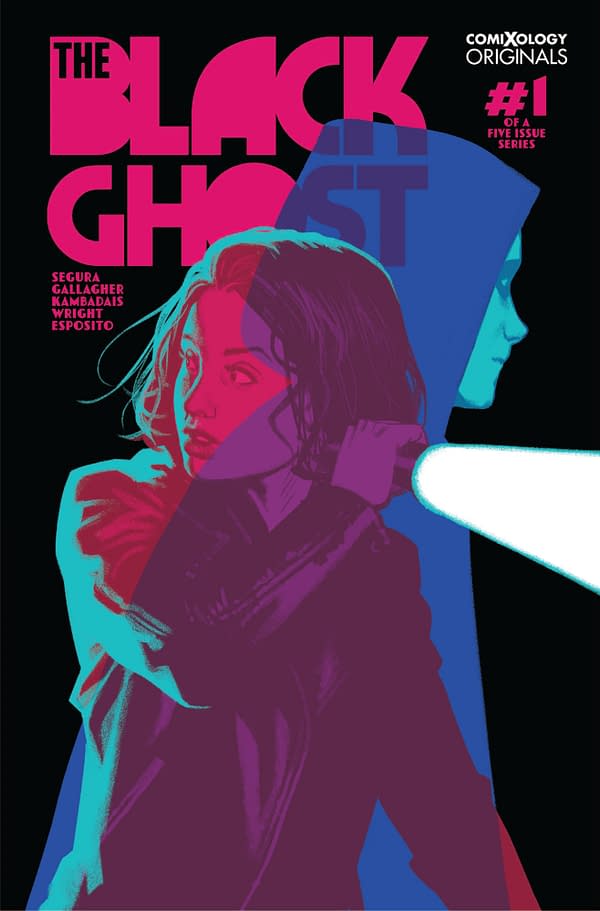 The Black Ghost – 5-issue comic book series

· Co-written by acclaimed novelist Alex Segura and Monica Gallagher—Co-Creators of the Lethal Lit Podcast—with art by George Kambadais, colors by Ellie Wright, lettering by Taylor Esposito, featuring covers by Greg Smallwood on #1, Francesco Francavilla, Veronica Fish, and Bill Sienkiewicz—and edited by Gregory Lockard.

· Lara Dominguez is a journalist chasing that one, big story. As she inches closer to uncovering the identity of the masked activist known as The Black Ghost, Lara will have to navigate the corruption of her adopted city and her own personal demons. Will she have the strength to be part of the solution—or will she become the problem?

· Black Ghost #1 will be available on September 18th

· Collected edition will be available in print via Amazon.com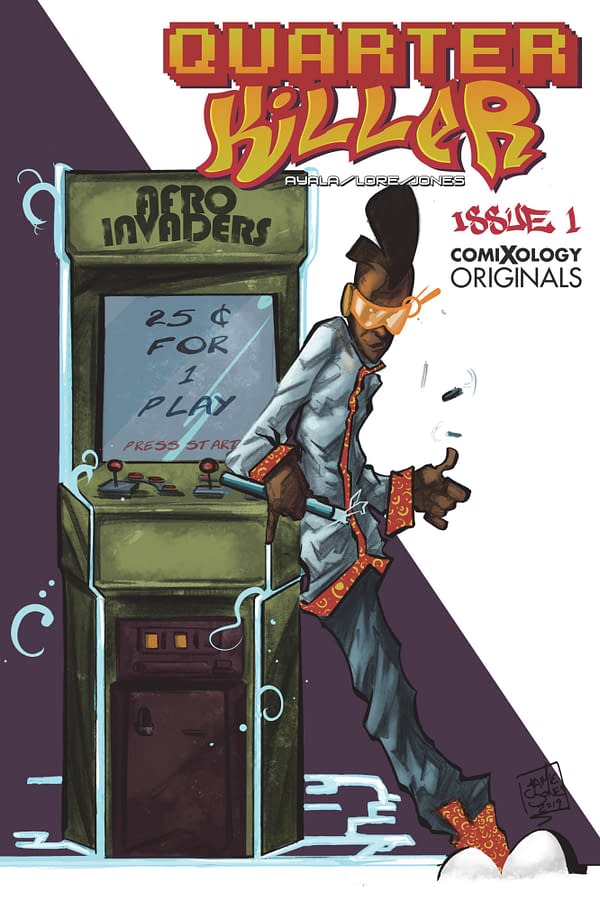 Quarter Killer – 5-issue comic book series

· Co-written by Vita Ayala (The Wilds, Submerged, Livewire) and Danny Lore (Ayala's James Bond co-writer and the writer of the acclaimed Queen of Bad Dreams), with art by Jamie Jones and lettering by Ryan Ferrier.

· This action packed, cyberpunk story of Quentin Kidd A.K.A. QK, an ex-corporate computer hacker who offers their services to those willing to pay them with old school currency, specifically quarters, because quarters are untraceable. QK only has two rules: they don't work for criminals or police, and no killing.

· Quarter Killer #1 will be available on September 25th

· Collected edition will be available in print via Amazon.com