Posted in: Comics | Tagged: Adam J. Monetta, Caroline Johnson, Comics, ComiXology Submit, entertainment, Graham Johnson, Lucky Dawg, Of Stars and Swords, The Fighting Stranger
---
ComiXology Submit Creators Respond To The Amazon Purchase – And Remain Optimistic

The dust has settled a little now on the initial surprise regarding Amazon's purchase of ComiXology but predictions and attitudes to the purchase still vary widely, mainly pivoting on accessibility of comics, cost of comics, and how this will affect what products are available. For ComiXology Submit creators, however, who market their creator-owned comics through the digital platform, their questions are more personal as they consider how this may affect readership or distribution whether positively or negatively.
The Amazon purchase could lead to greater outreach to readers or could make the process of submitting comics more complicated. It could mean that creator-owned comics will enter an even bigger playing field for the attention of readers and in that wider terrain perform admirably, outstripping their expectations, or lose a little of their limelight previously carved out on ComiXology before the purchase.
Initially, Bleeding Cool ran the response of Tim Gibson, creator of Moth City, who was largely optimistic about the outcome for Submit creators, and here today we have two more creators sharing their thoughts on the subject. Adam J. Monetta, the writer behind Fighting Stranger and Lucky Dawg via ComiXology Submit, has the following things to say:
Overall, I've positive on the entire Amazon/Comixology deal. Amazon seems good with independent publishing (aside from interspecies erotica featuring dinosaurs).

I think the best case scenario is if Amazon begins offering print publishing for Submit creators, similar to their CreateSpace program.

Speaking of Amazon's self publishing tools, perhaps Amazon can help Comixology to finally complete the do-it-yourself Guided View tools, that Comixology has been working on for years.

It would also be great if creators got a bigger cut of royalties. I think the current 50/50 deal is fair, considering they do all the work with no set-up fees, setting up Guided View for 100+ pages that is going to be on sale for 5 bucks or less. Not to mention with no guarantee to sell.

Worst case scenario (besides cutting Submit all together) would be that Amazon forces Comixology to be more selective on what they choose to publish. There has been some comics published that are way off the mainstream. I would hate the independent spirit crushed.

But honestly, I don't see that happening. Graham Johnson, the writer of the multi-issue series Of Stars and Swords whose wife Caroline Johnson is also the artist on the series, also shares his thoughts:
My wife, Caroline, and I have been working on our comic, Of Stars and Swords, for around 3 years now. While the primary method of release for Of Stars and Swords is as a weekly webcomic, we've explored pretty much all other angles as we've found them: small print runs for conventions, working with very kind local comic shops to sell print issues, and our own Gumroad store.

We jumped on the Submit program the second they opened it up last year. The chance to be on that platform wasn't something to pass up, and since last year all five of our completed issues have been released via the platform.

When we read about the Amazon deal, my first reaction was just a shrug. Something like this was coming at some point. After having time to process it, I'm not terribly worried about the deal. In fact, I'd say we're excited for the possibilities it offers.

Here's the thing, we're tiny. Of Stars and Swords has been well reviewed in a few places, but we're not making headlines or anything like that. We're small and not many people know we exist right now because we're fairly new to the comic scene. We also haven't come close to breaking the bank from Submit. To be honest, we never expected to. That isn't why we jumped so quickly to be a part of it.

For us, Submit is the opportunity for new eyes and to be right there on the same platform with the big names. That much has definitely worked, as well. We've had far, far more reviews since then and many people that would never read Of Stars and Swords as a webcomic have, at the very least, given us a shot thanks to Submit. Not to mention that Comixology has been good to us the entire time, spreading the word for even a smaller book like ours via social media more than a few times (which is a big deal when you're small like we are), and quickly helping work out any problems in the files if we've had some issues in the submission process.

In my mind, the Amazon deal, at its worst, means that avenue goes away. Alright. We can live with that. We'll find other ways to push Of Stars and Swords. But almost any other look at this suggests a massive new potential chance for our comic to be seen. Maybe we'll only pick up one or two new readers from it. Maybe that even means we find a whole group of people that just HATE it. Either way, it's access we didn't have a chance for previously.

In shorter terms, I trust the people at Comixology. I know the worries are actually directed towards Amazon, but I don't believe Comixology would have gone through with this if it meant destroying what they do…or killing Submit only a year after it's launch.
And so, it's clear that at least based on these responses, including Gibson's, optimism really continues among Submit creators. The only fear seems to be that Submit might go away or become more restrictive in what they publish, whereas the gains could be offering print options and more guided viewing potential. Johnson makes an excellent point that it's unlikely ComiXology would have put Submit in danger of cancellation only a year after it was set up, and in fact, the wider chatter seems to be that the success of Submit may have been an incentive to Amazon to make the purchase. Either way, Submit seems in a safe position and morphing into its new incarnation with Amazon may prove to be an organic development.
Further thoughts? Feel free to e-mail them to hannah@bleedingcool.com.
---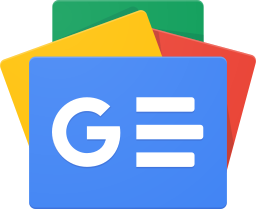 Stay up-to-date and support the site by following Bleeding Cool on Google News today!