Posted in: Comics, san diego comic con | Tagged: comic con, Comics, comixology, drm, entertainment, image comics, san diego, san diego comic con, sdcc
---
ComiXology To Change Everything By Offering DRM-Free Options To Comics Publishers ComiXology, recently purchased by Amazon, is the largest distributor of digital comic books in the USA, Canada and the UK. It does pretty well in other countries too.
But, after the sale to Amazon, and the ending of exclusive contracts with a number of publishers, there is the possibility of other competitors ramping up. Amazon removed ComiXology's In App purchase, reducing sales and inconveniencing customers significantly. And Image Comics launched their own download service that completely removed DRM (digital rights management) from the files, allowing people to permanently store comics on their device, share and copy them.
How to step up to the challenge? I am hearing rumours from comic publishing partners of ComiXology that the digital distributor is offering major publishers the opportunity to sell their comics on ComiXology without DRM. And while it is unlikely that the Disney owned Marvel and the Warners owned DC would agree to such a thing, Image Comics would seem like an instant yes and others are likely to follow.
This would be a major step for such a distributor to move away from the standard entertainment norm where DRM is increasingly more and more important, to try and control how people enjoy their entertainment, where, when and how.
It's also possible to consider that of the entire market moves to DRM-free, that Marvel and/or DC would be forced to follow, if only to beat the other to the punch. It could also provide a model for other entertainment industries to follow.
So this is the question to ask comics publishers talking about their digital strategy at San Diego Comic Con. If ComiXology offers you a DRM-free distribution service for your comics – will you take it?
---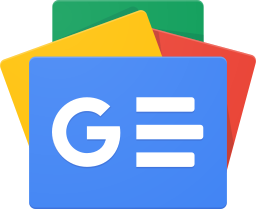 Stay up-to-date and support the site by following Bleeding Cool on Google News today!