Congressman John Lewis Speaks Out Against Donald Trump For March Vol 3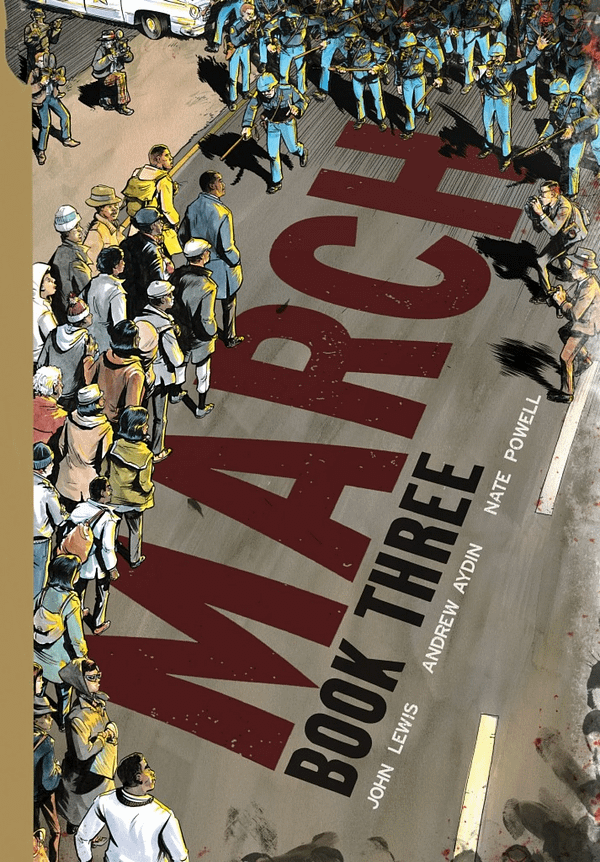 Representative John Lewis took the opportunity when talking about the third volume of his graphic memoir March to the Washington Post, detailing the Civil Rights movement of the sixties, to talk about current political matters. Yet the congressman says he also sees threats to everything he has worked for — he's worried that the Supreme Court, when it finally gains a replacement for Justice Scalia, could roll back elements of the Voting Rights Act. And he is concerned that some leaders could undermine messages of nonviolence and unity. As to the current Republican nominee favourite,
"People don't want to go backward, but [Donald] Trump as president would be a major step back," Lewis says. "It would be something we haven't witnessed in a very long time in our country. … You're dividing people by race and class and nationality. That's not America. To insult people — it's not presidential. It's not what America is all about." Because Lewis is about inclusion.
Last Thursday, before and after a House vote, Lewis rode an elevator with his congressional colleagues. "I catch myself saying: 'Have a good weekend, sister. Take care, brother.' It doesn't matter whether they are Democrats and Republicans. We have to continue to reach out to people … and not divide them," he says. March Vol 3 is published by Top Shelf Comix, co-written with Andrew Aydin and drawn by Nate Powell.