Conner Kent Returns to the DC Universe With Unfinished Business (Young Justice #11 Spoilers)
Once upon a time, before the New 52, Conner Kent, Kon-El, was Superboy, a genetic construct of Superman and Lex Luthor DNA. He found himself palling around with S.T.A.R. Labs, as one does. And uncovering a few things he was not meant to.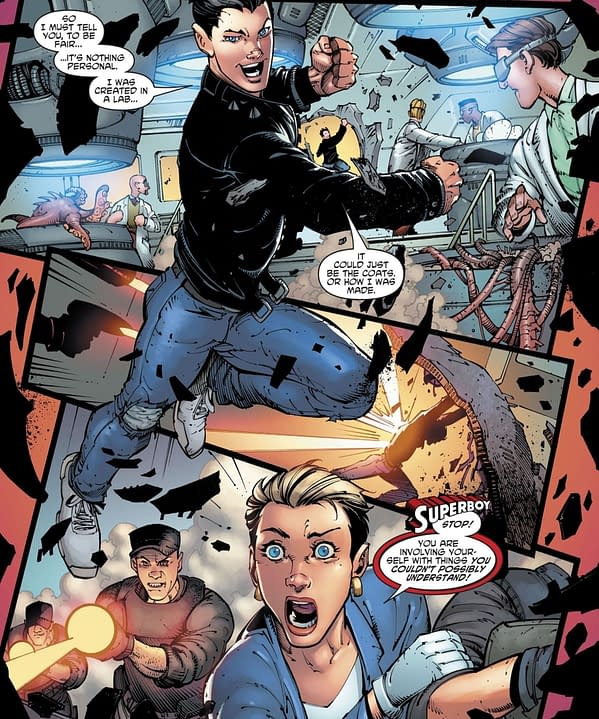 Which rather turned around Doctor Glory's reaction to hi, and general demeanour in his presence.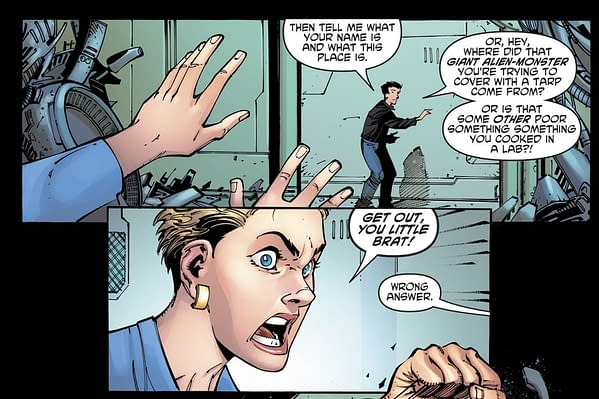 At which point he was shunted over to another dimension, Gemworld, where he lived, grew, married and had a kid. But on this Earth, Dr Manhattan did his thing and the New 52 wiped him from history. However the more recent DC Rebirth has started to put a few of them back. And people have started remembering Conner Kent. As different timelines began to rejoin… And now Conner Kent returns to the DC Prime Metaverse, as so many others have done. And Red Robin Drake has yet to say sorry… as he has no idea what to apologise for.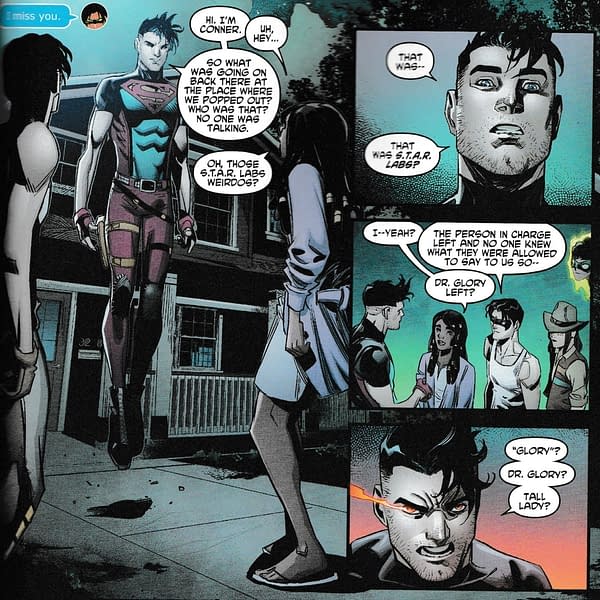 But with unfinished business..
Reality shifted under his feet… of course, if Conner Kent doesn't actually exist, if he was done away with would anyone notice, save for other timeline survivors like Bart?
Young Justice #11 is published by DC Comics today in all good comic shops. I bought mine from Piranha Comics in Kingston-Upon-Thames. Piranha Comics is a small south London comic store chain with a small south-east store in Kingston-Upon Thames's market centre, which runs Magic The Gathering nights on Fridays, and a larger south-west store in Bromley, which also runs Magic nights and has an extensive back issue collection and an online store. If you are in the neighbourhood, check them out.
YOUNG JUSTICE #11
(W) Brian Michael Bendis (A/CA) John Timms
Young Justice returns! Home! To Earth! Finally! Just in time to confront all of their big issues-like S.T.A.R. Labs! Moms and dads! Naomi! Jinny Hex's trunk! And yes, each other! This starts the wild wind-up to Wonder Comics' first year as the truth behind S.T.A.R. Labs and the reunion of Young Justice is revealed!In Shops: Dec 04, 2019
SRP: $3.99